Share documents with individual users
Last updated: 14 November 2022
A group of registered users can see specific documents that public visitors or other users cannot see.
Add a DOCman flat list block on a post or page of your choice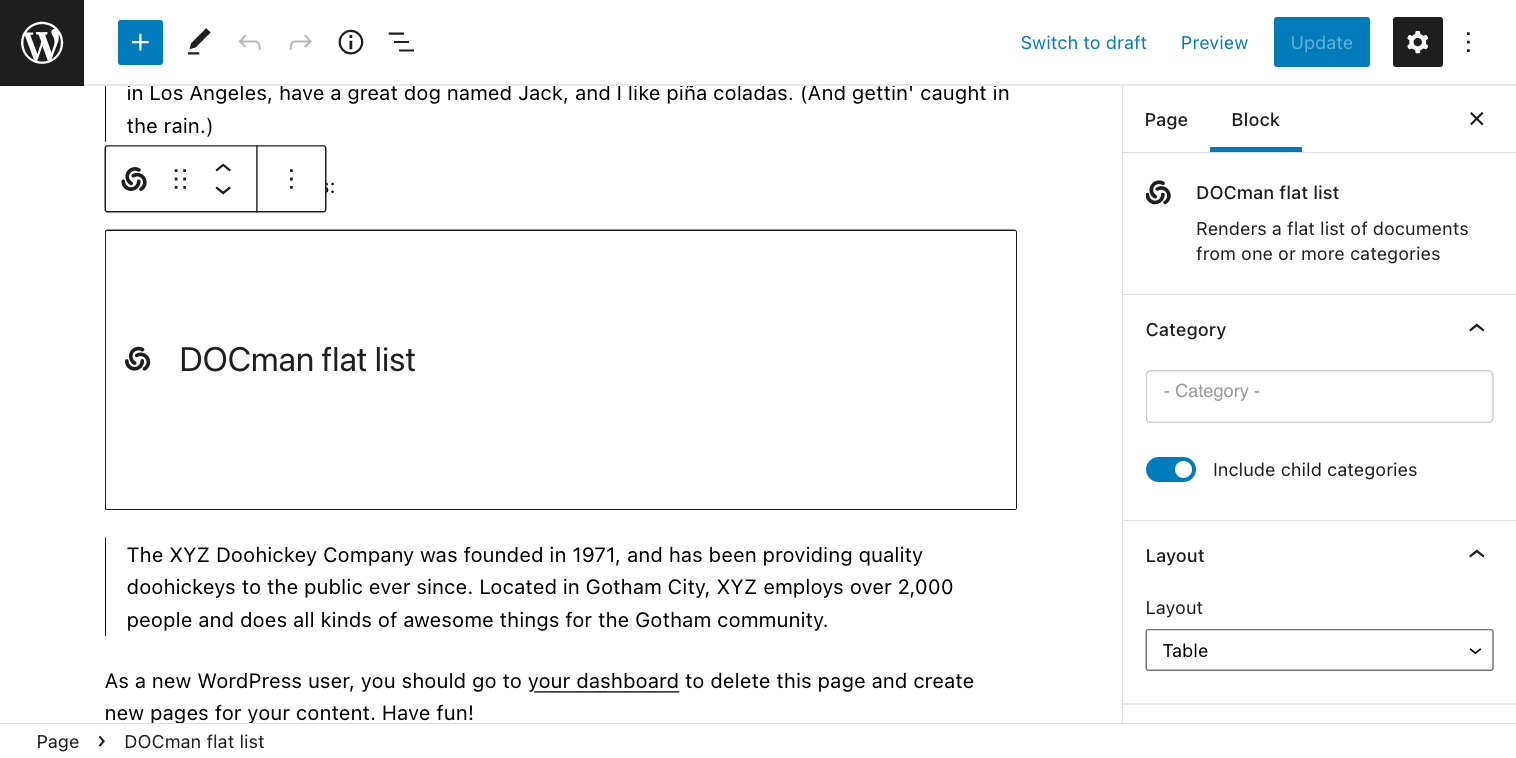 Click Publish/Update
Navigate to DOCman > Documents
Click New to add a new document or click on an existing document to edit it
Set Owner to the user you would like to grant access to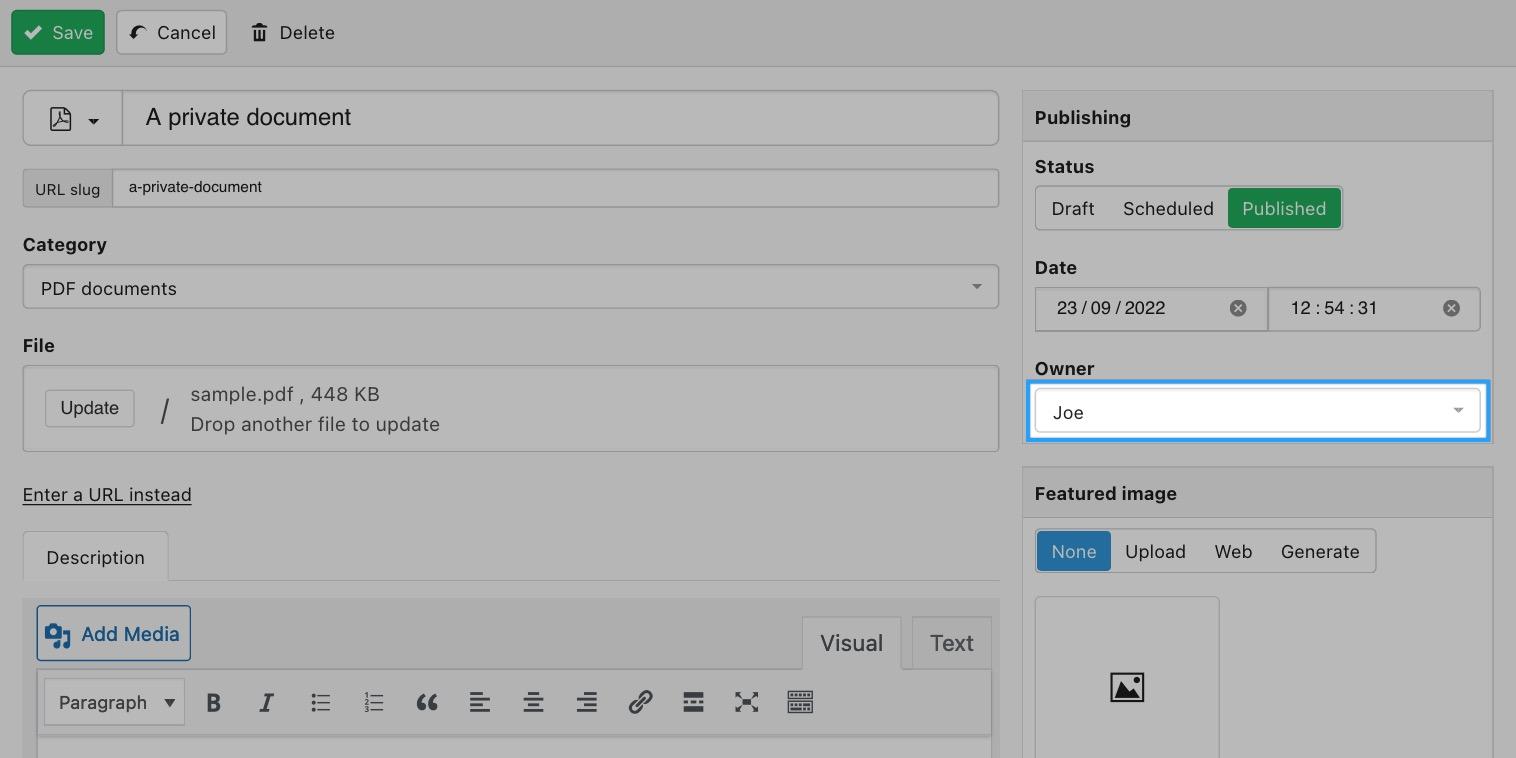 Edit the category of the document
Under the Permissions tab set:
Owner in Documents Download
Owner in Documents View
Registered in Categories View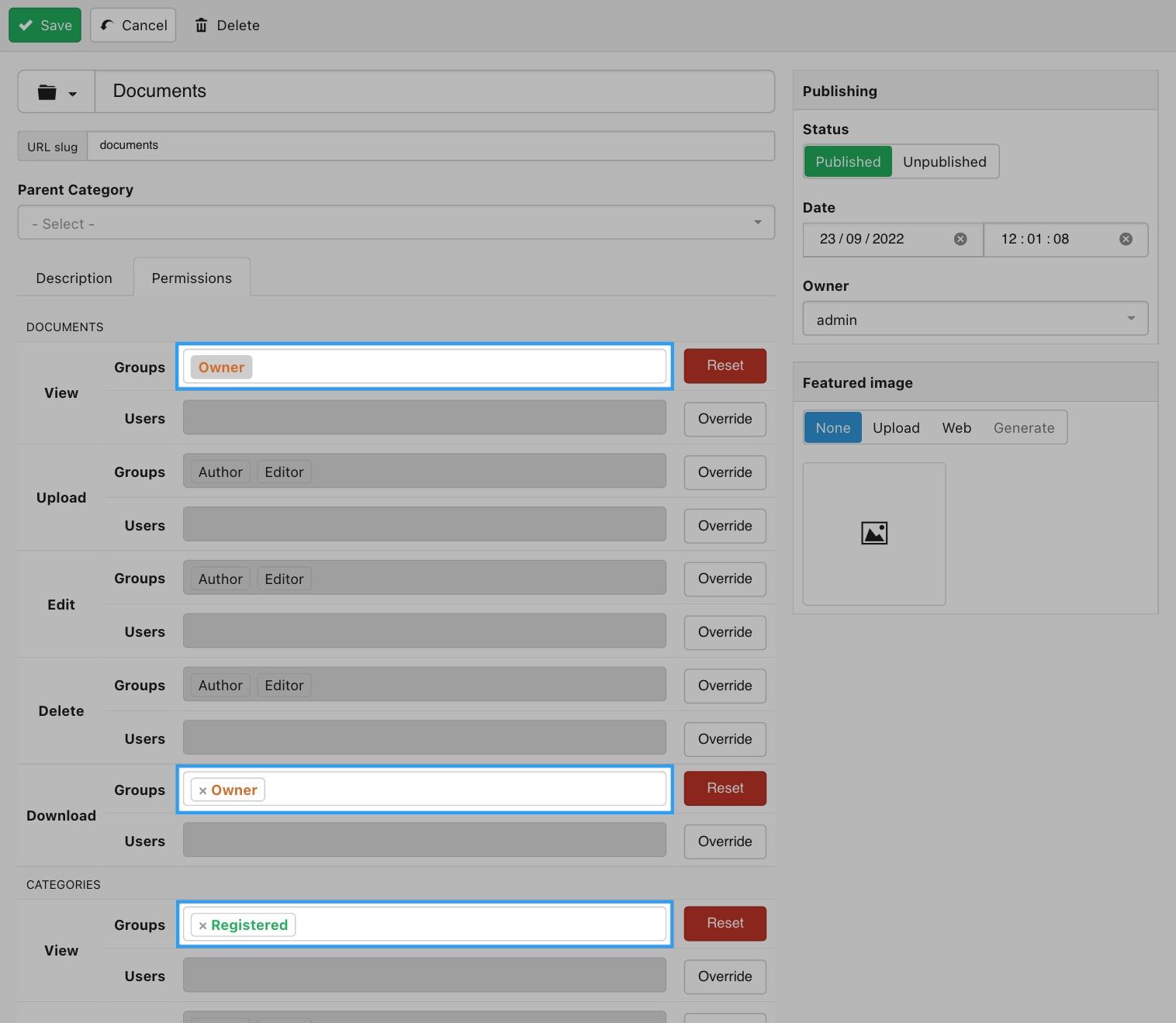 Click Save
Instead of using a flat list block of documents, you may also achieve the same result by using a hierarchical list block which shows the category structure for navigation. For this end, and instead of following the instructions from step 1, you may do as follows:
Add a DOCman hierarchical list block on a page of your choice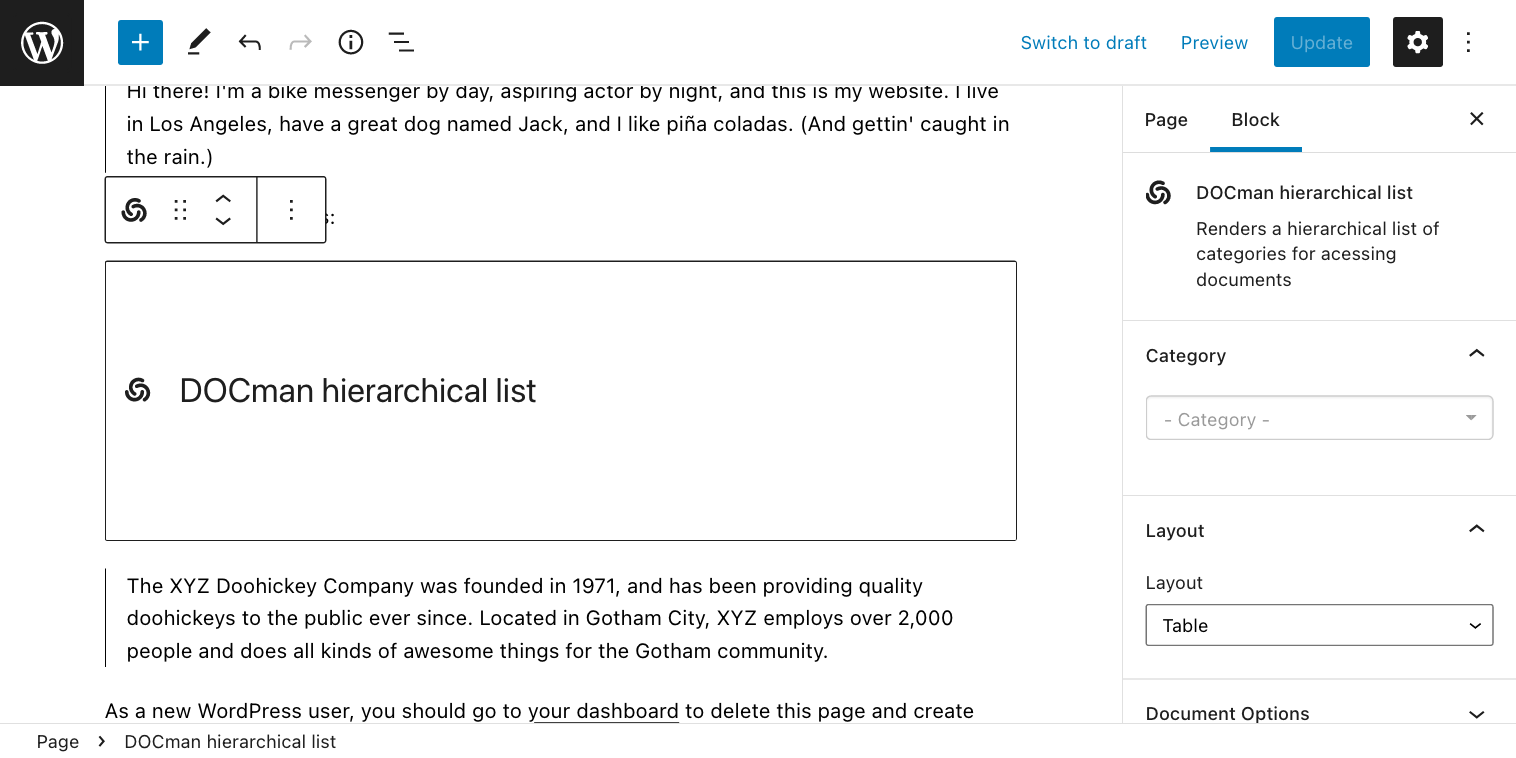 Click Publish/Update
Documents that get added in the Private documents category will only be visible, by users assigned to to view and download documents in this category, while accessing the Documents block.
Tip: When setting the permissions, you can do the same on a parent category or even in the global Documents > Settings view instead of assigning the same settings on each category containing documents that you want to share individually. Permissions are inherited from global settings and parent categories saving you from having to set them on each individual category.
Learn more about sharing documents with group users.