Linking to documents
Last updated: 29 March 2023
DOCman comes with an attach documents block. This block allows to insert links to DOCman documents and document previews in WordPress pages, posts and widget areas.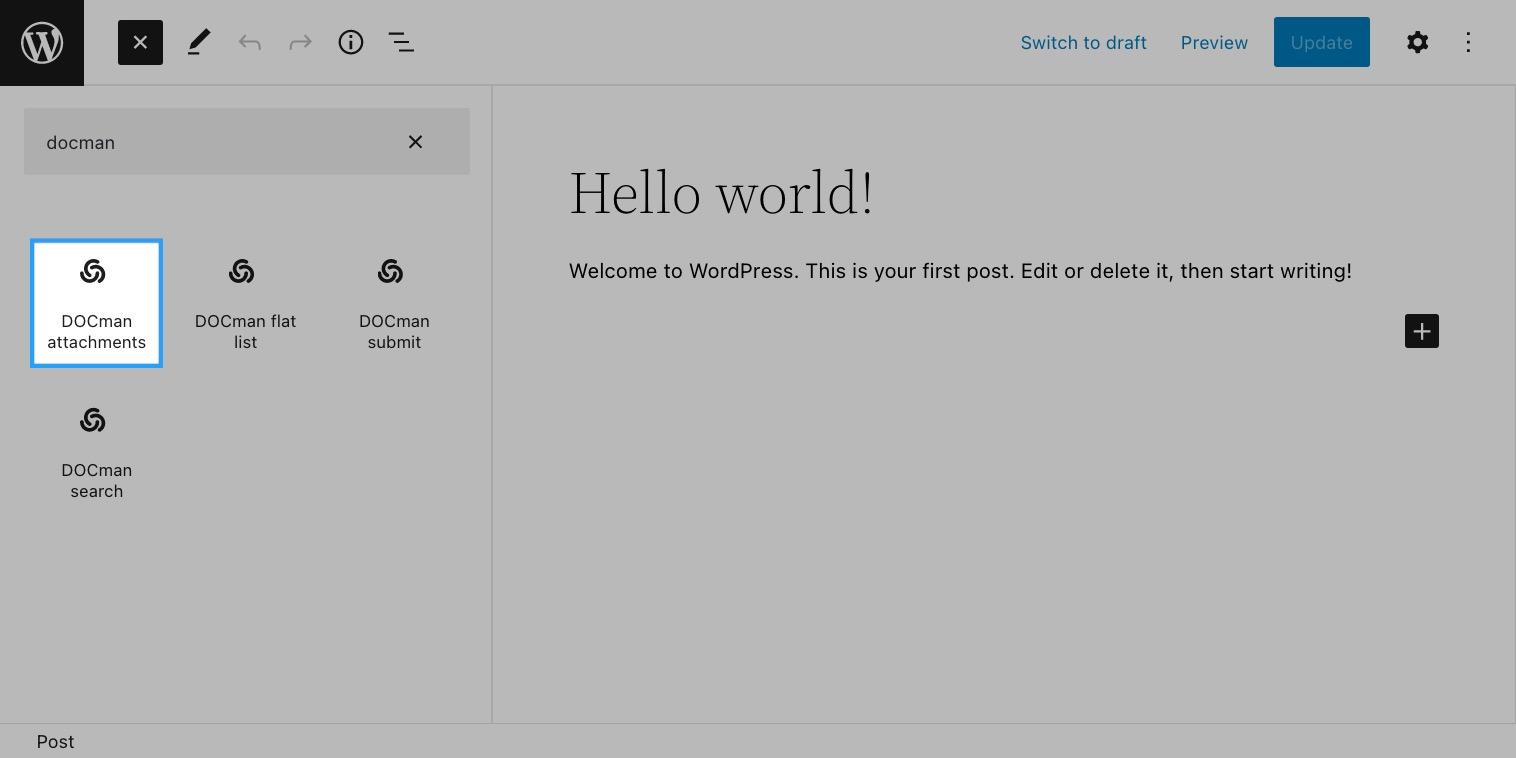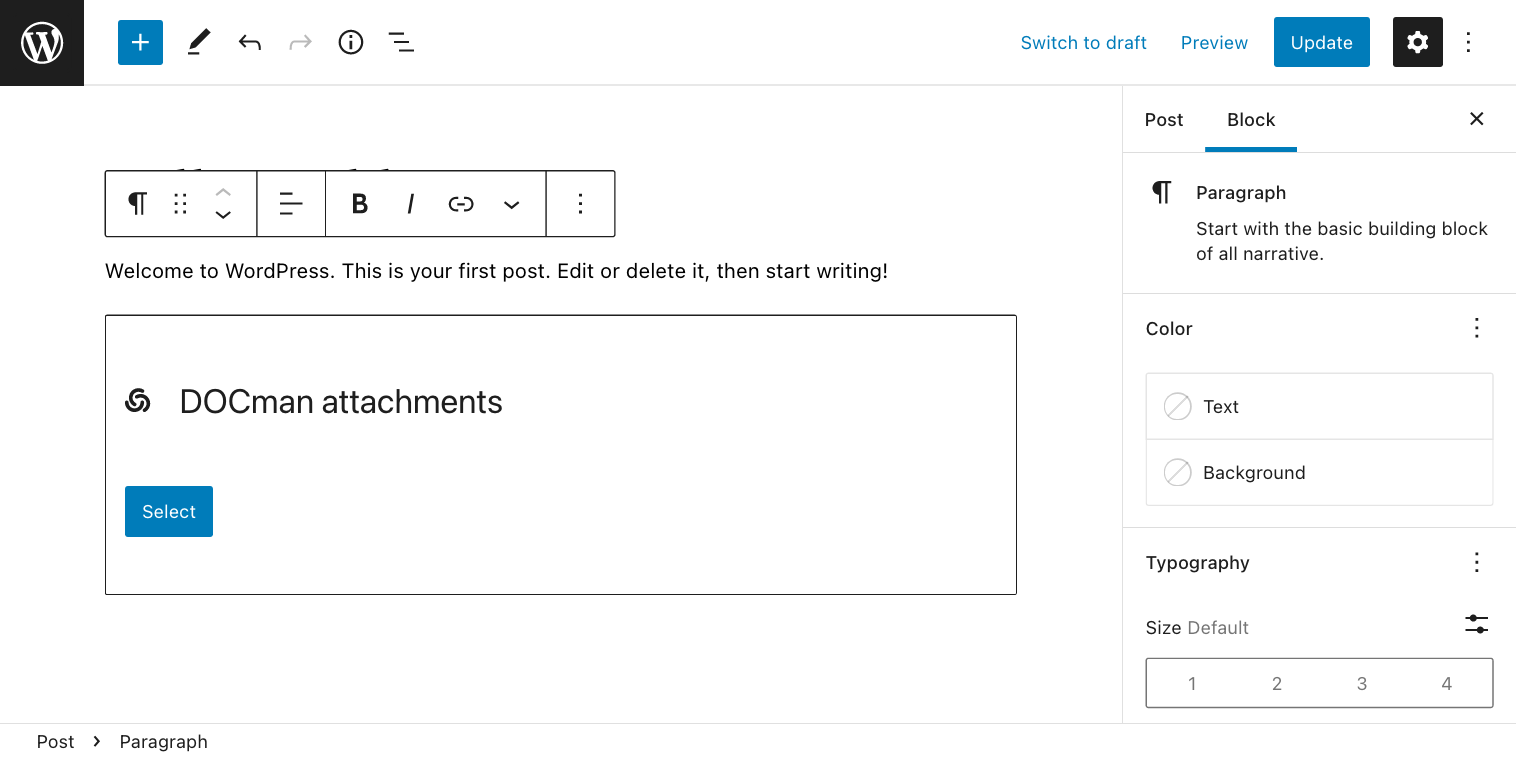 Select the Attach documents block in the editor toolbar
Select a document in the list
Click Insert document link
Note: If you insert a document link to a video or audio file in your WordPress page or post, that link will be replaced with DOCman's built-in media player when layout is set to List on the attachments block settings. Learn more about inserting video and audio documents in WordPress pages and posts.
FAQs
You can open download links in a new tab by setting the Open download links in a new tab setting in the block settings to enabled.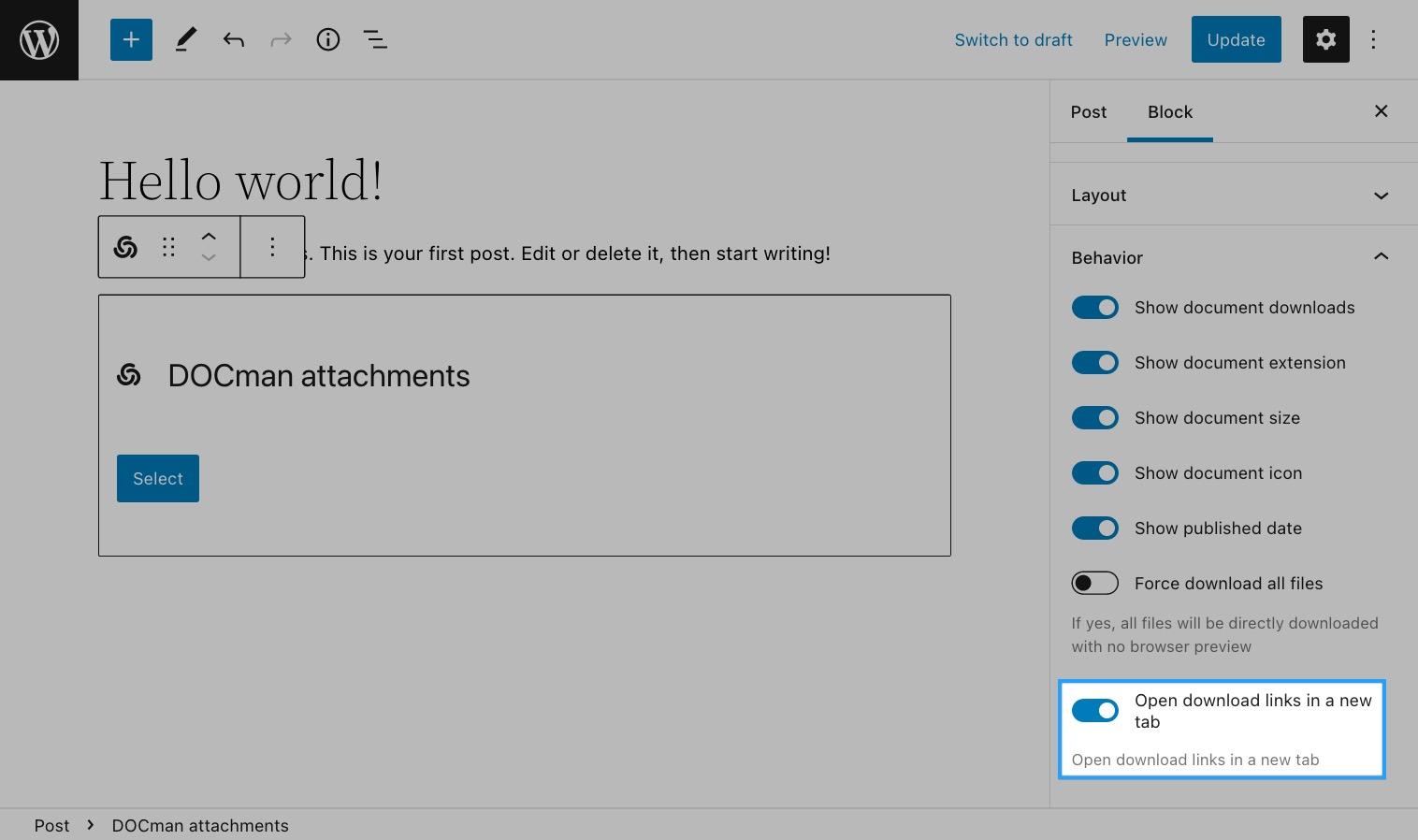 By default DOCman will let the browser decided how to handle the file, if the browser is capable of displaying the file it will do so. For example most modern browsers today can display PDF files.
If you want to download files directly you can set the Force download all files setting in the block settings to enabled.