Configuring DOCman
Last updated: 21 November 2022
The DOCman settings screen lets you configure the extension to your specific needs.
DOCman allows you to upload Archive files, Documents, Images, Audio files, and Video files by default. The Allowed file extensions setting allows you to fine tune the type of files that can be uploaded via DOCman.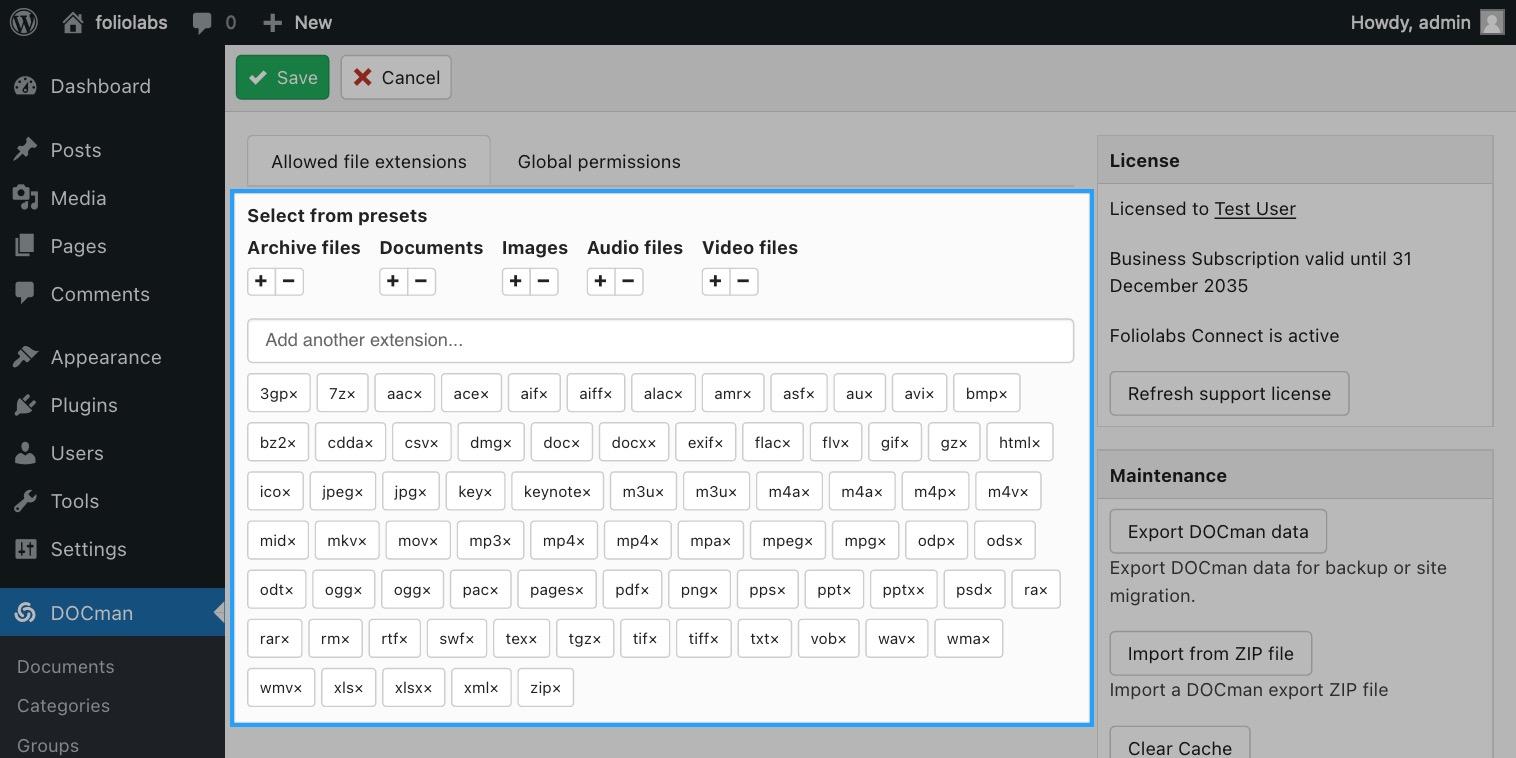 The Global permissions tab allows to set default permissions over actions that can be executed over documents and categories. These permissions setting may then be overridden on categories directly.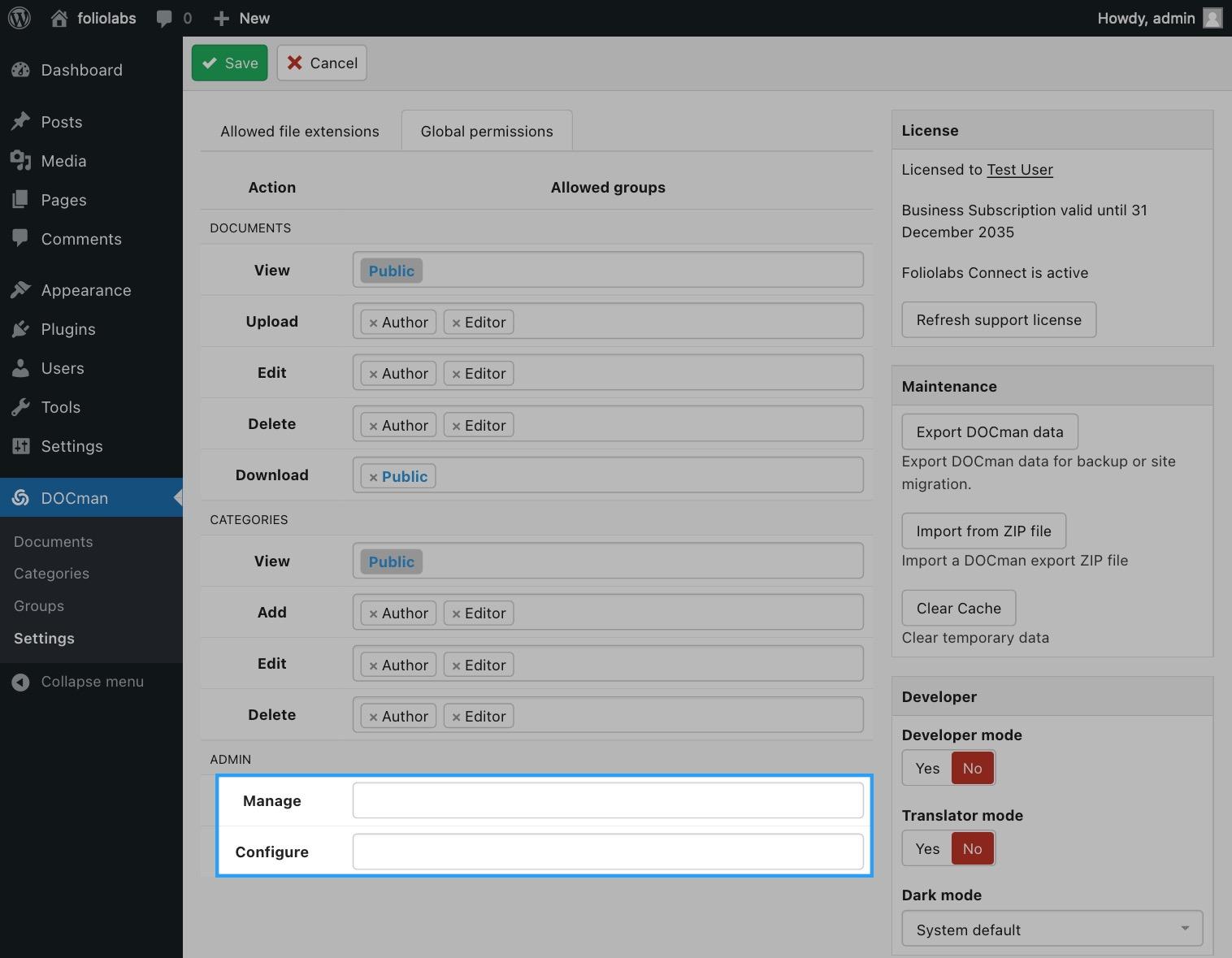 There are two special permissions actions in the very bottom under the ADMIN section:
Manage: groups listed here (others than super administrator) will be able to access the DOCman admin interface for managing documents and categories. While this permission action grants access to both admin documents and categories views, permissions for other actions still apply. This means that if the user cannot view documents inside a given category then these documents will not be visible in the admin documents view.
Configure: groups listed here will be able to access configuration views in the admin interface such as groups and settings.
Learn more about configuring permissions.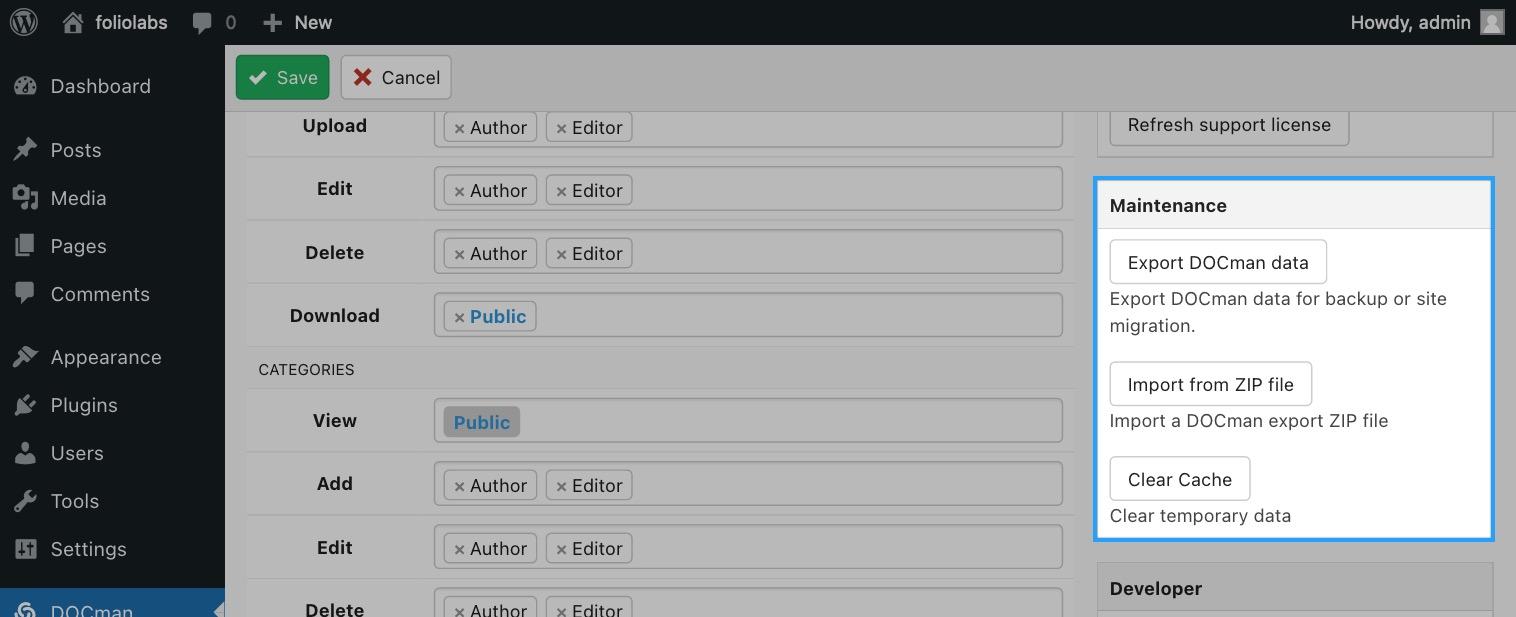 Use this button for exporting all of your DOCman data in your WordPress site. This data may then be used to either keep a backup of your site's DB data (files are not included in this export) or to easily migrate your DOCman installation to a new WordPress site.
From here you may provide a DOCman export file (see above) so that all the data contained on it is restored into the current site. You should do this only on a new installation as this button is intended to move a DOCman installation from one site to another.
Learn more about migrating DOCman data on WordPress.
This button allows for clearing the DOCman cache (temporary data created to improve performance).
This switch allows you to enable developer mode on your DOCman install. This mode is useful for debugging issues with your DOCman install as it enables a series a error handlers that will help on providing more information in case there are problems with DOCman in your WordPress site.
This mode allows to easily determine if you are missing DOCman translations in your site. When enabled you'll clearly see text that is properly being translated (text enclosed within yellow OK icons) vs strings that are just missing a translation (enclosed with red question marks icons).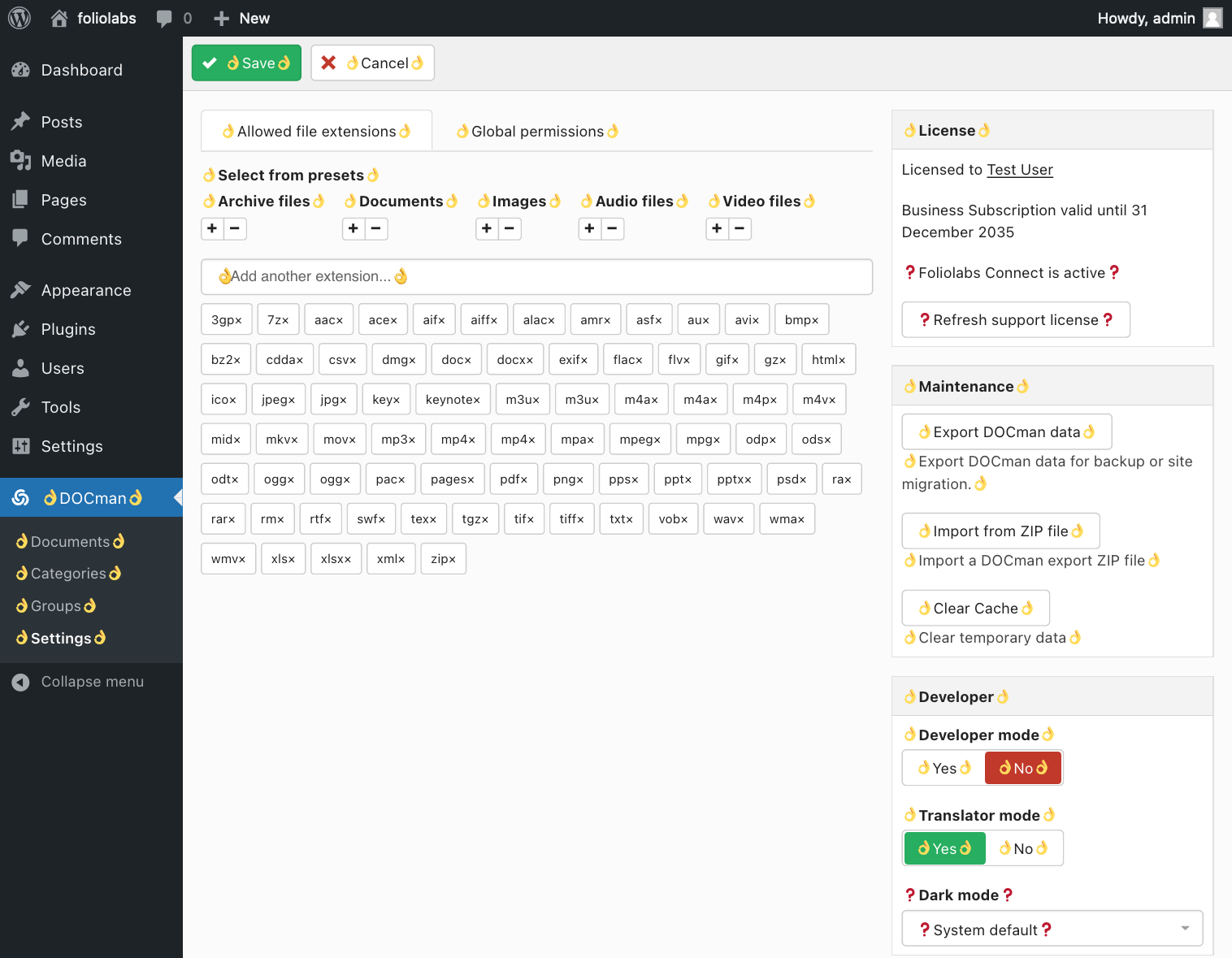 In this selector you may enable or disable DOCman's dark admin mode.