Adding user groups
Last updated: 26 October 2022
DOCman provides a user group manager that can be used in replacement of Wordpress roles for setting up permissions on your document library.
To create your first group you just need to click on the New button which is available in the view toolbar. This will take you to the group creation form.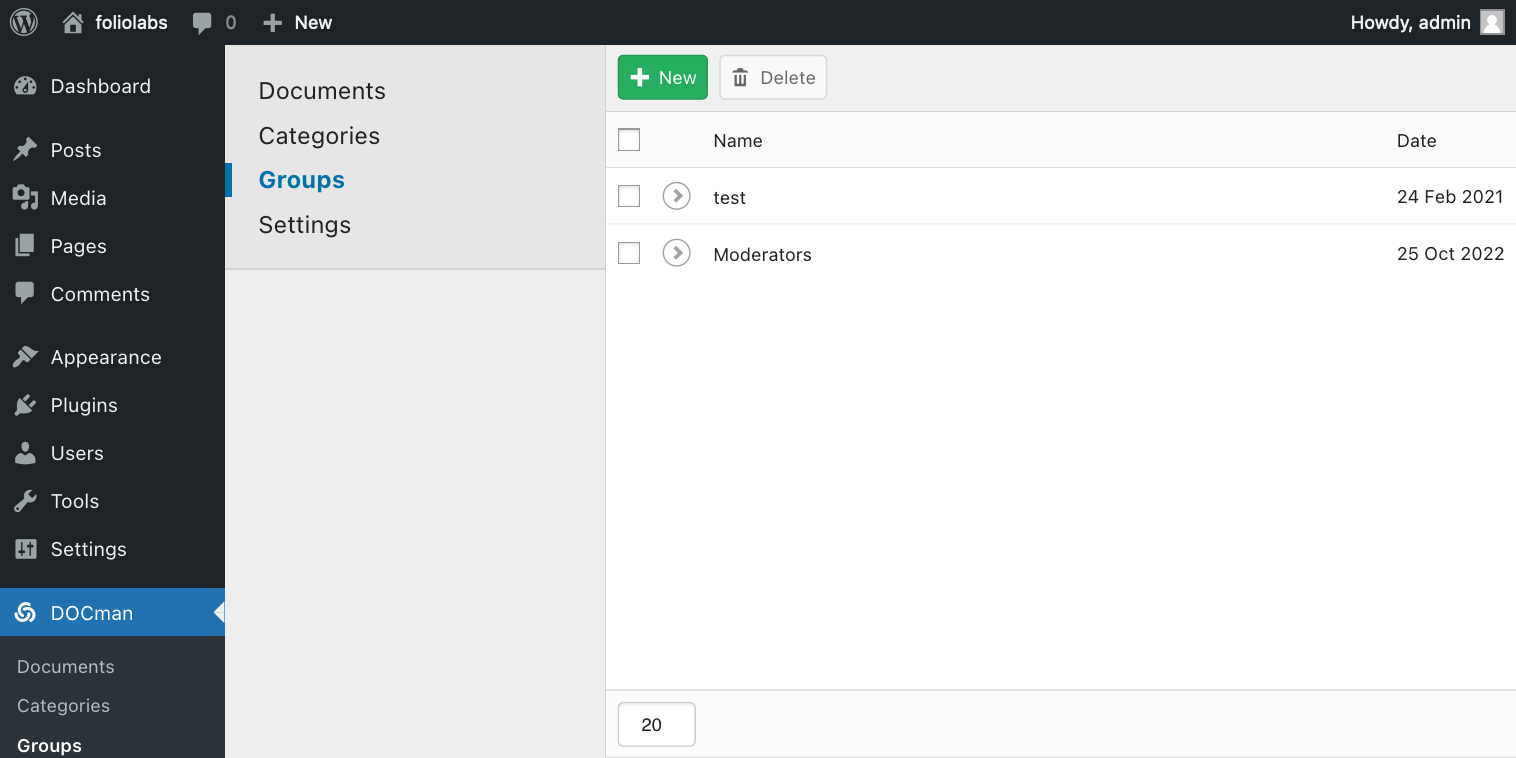 Once inside the group form you may provide a group title, a description and start adding users to the group by using the Users selector. Once finished you may click on Save to get the group created.

The groups that get created here may be used as selections on the permissions UI for allowing one or more groups a given action over documents and/or categories.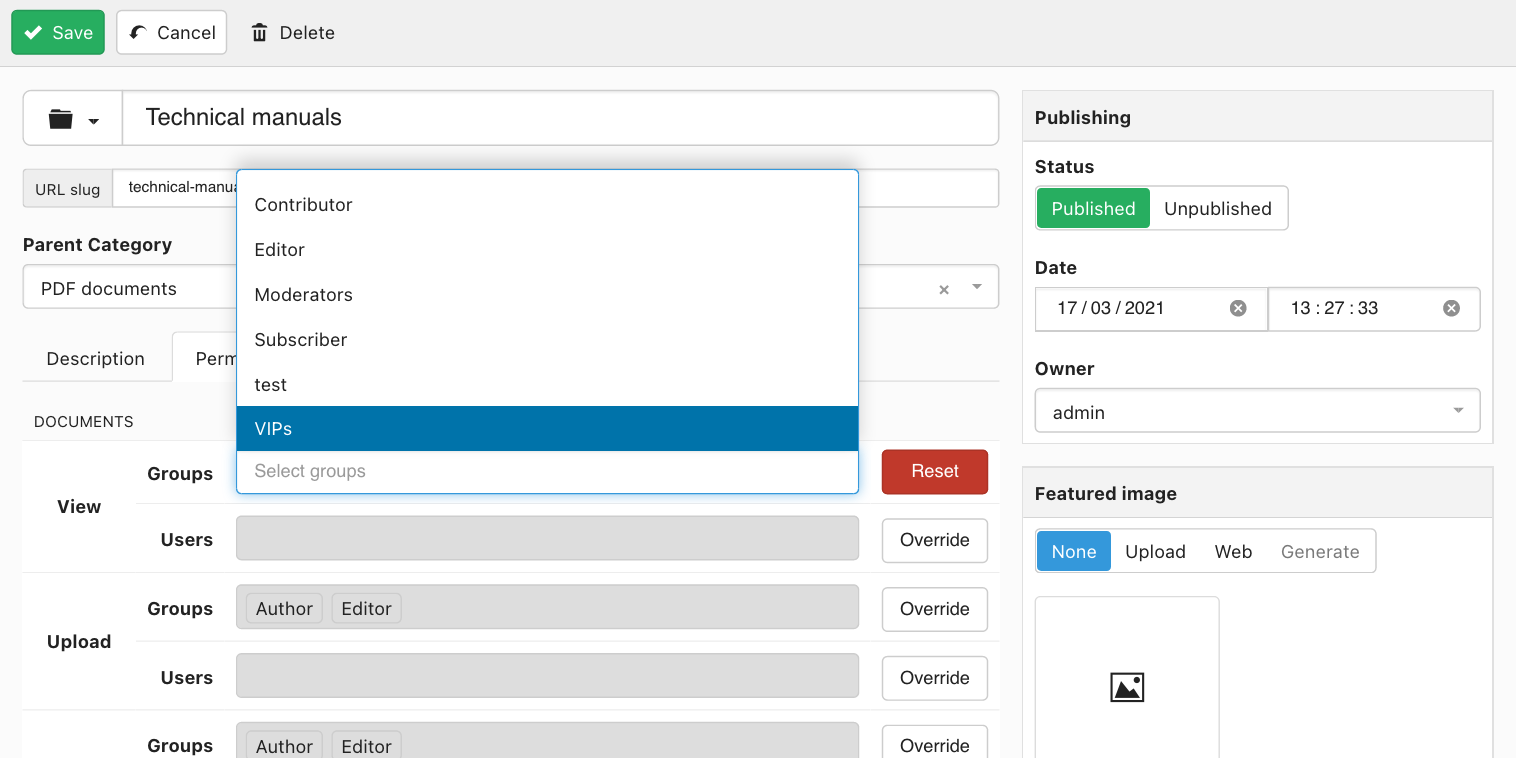 There is absolutely no difference between using WP roles or DOCman groups when defining group permissions in DOCman. DOCman groups are only provided as a convinience tool for defining permissions without needing to rely on other plugins for creating roles.
Pro tip: If you are integrating DOCman with another plugin then you are more interested on using WP roles for defining permissions. An example would be providing access to DOCman downloads through a paid subscription system provided by another plugin which sets WP roles on users given their subscription level.
DOCman groups can be edited and deleted at will. To edit a group you may click on the group title on the admin groups view and DOCman will get you to the group form so that you can start making changes on it.
After you are done with your changes you may click on Save and quit the form.