Search Documents
Last updated: 14 November 2022
Displays DOCman's built-in form for searching documents. Documents can be searched by title and description. It is also possible to include the document contents in the search if your site is running our Connect services. Results will render within the same page where the search takes place.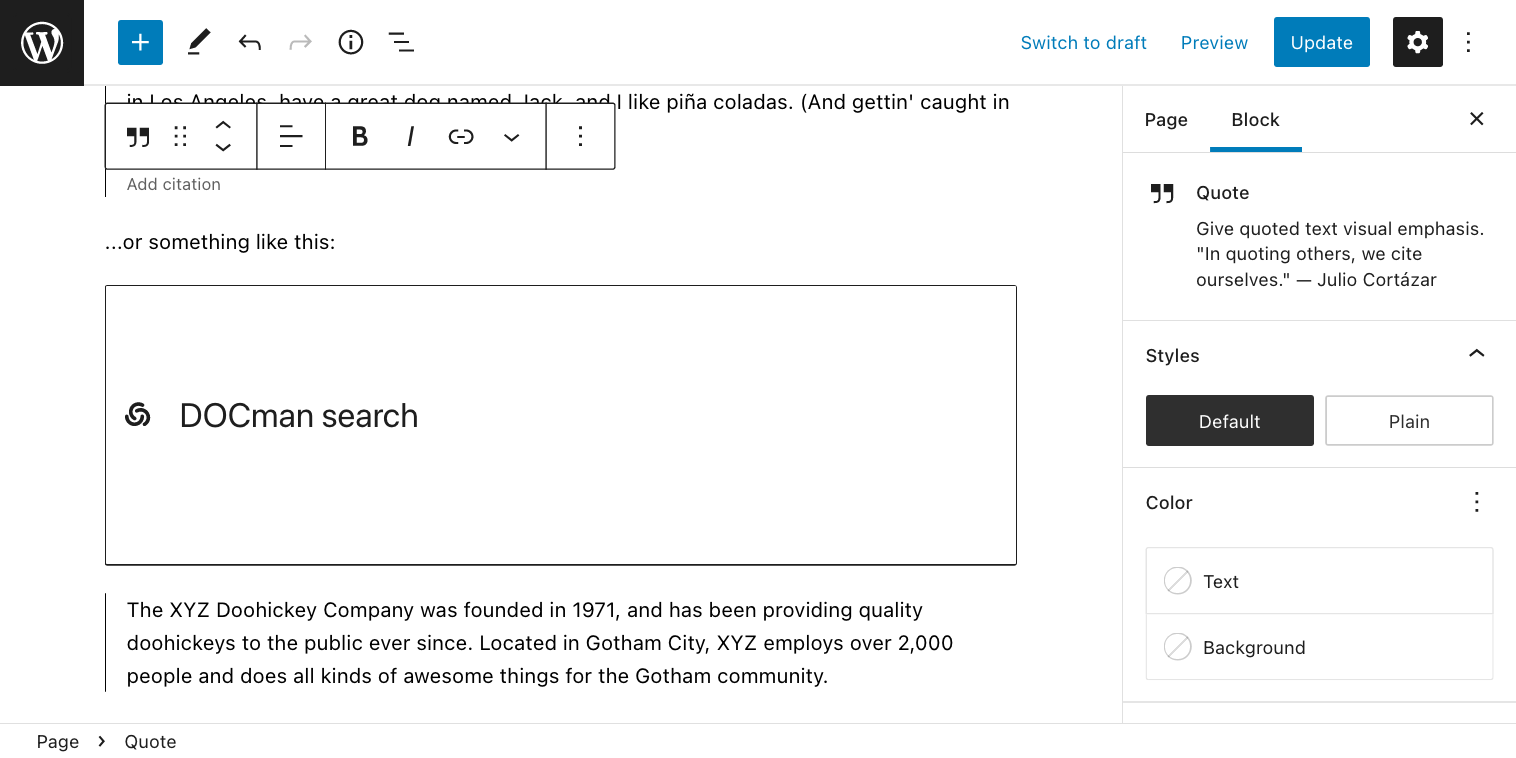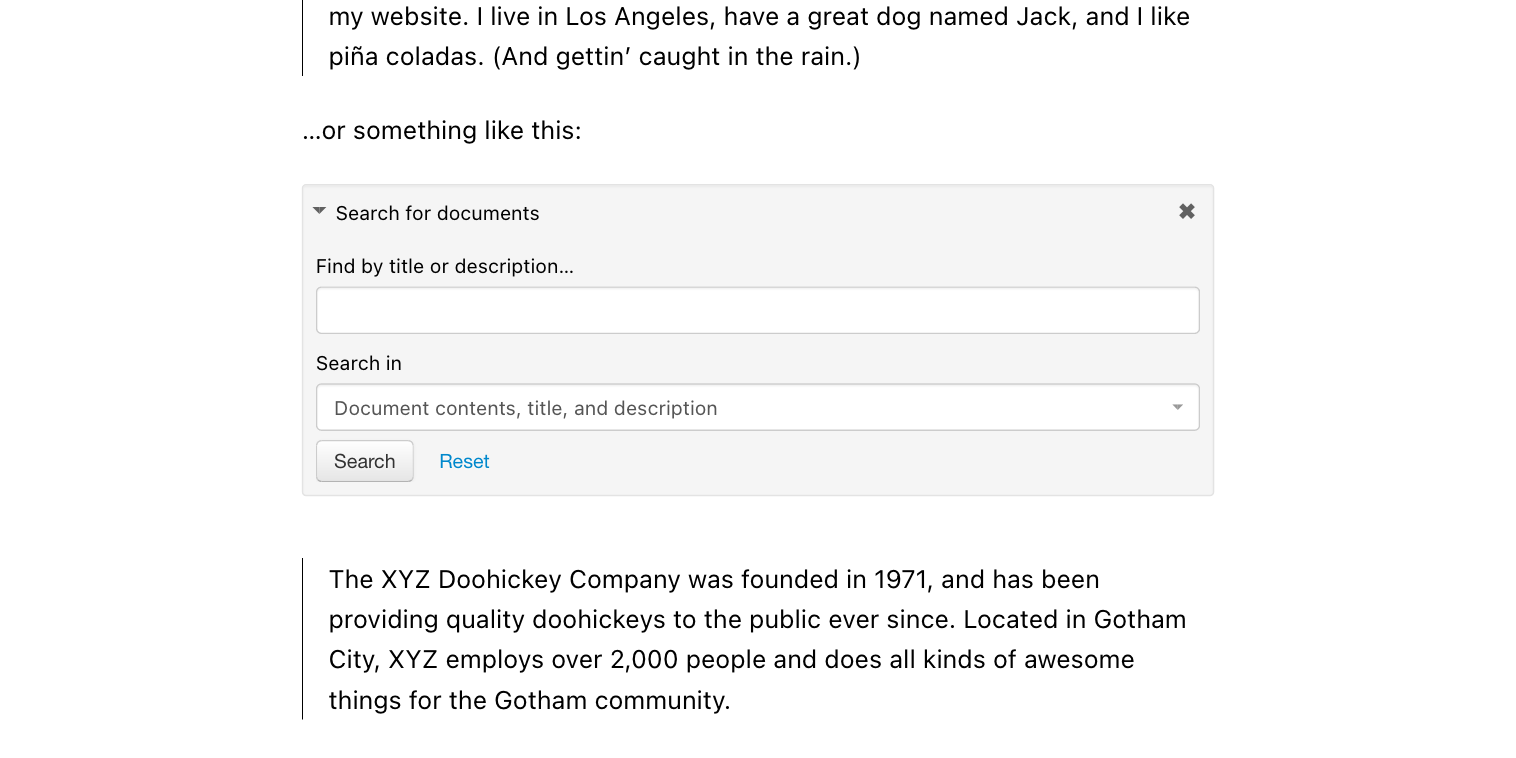 Display your search results as a list of documents in a compact table.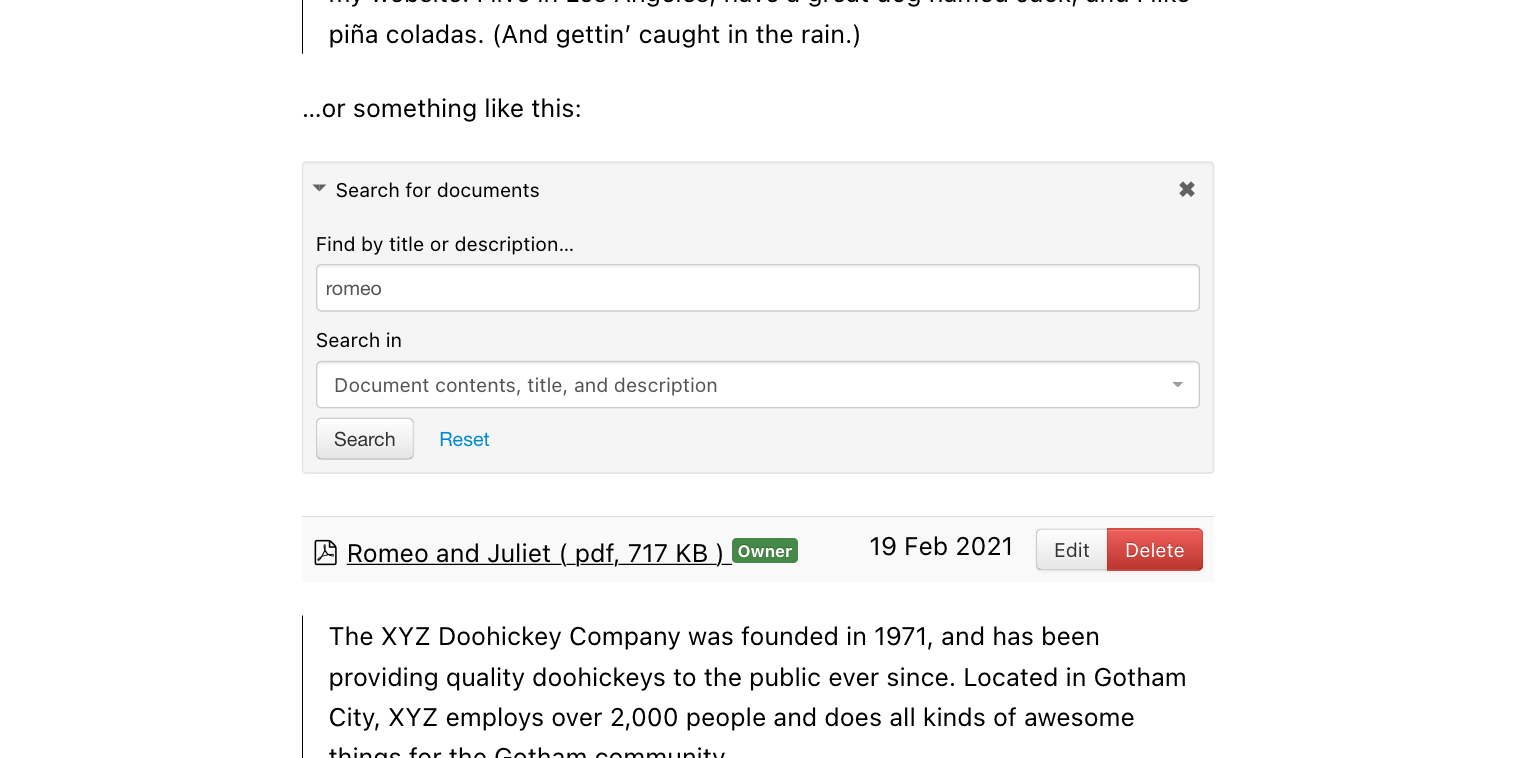 Display your search results as a list of documents with descriptions.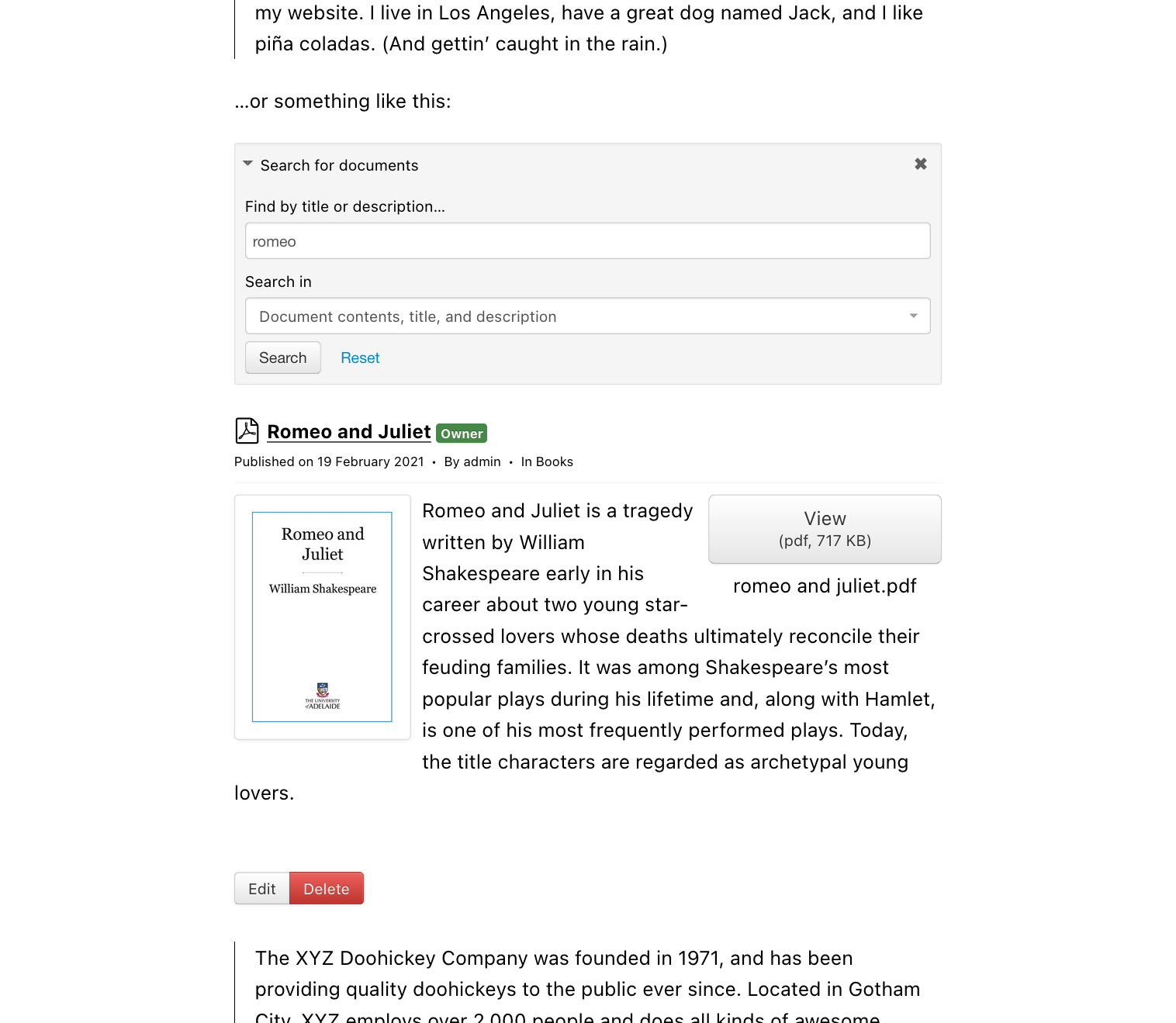 Display your search results as a gallery of documents in an image gallery.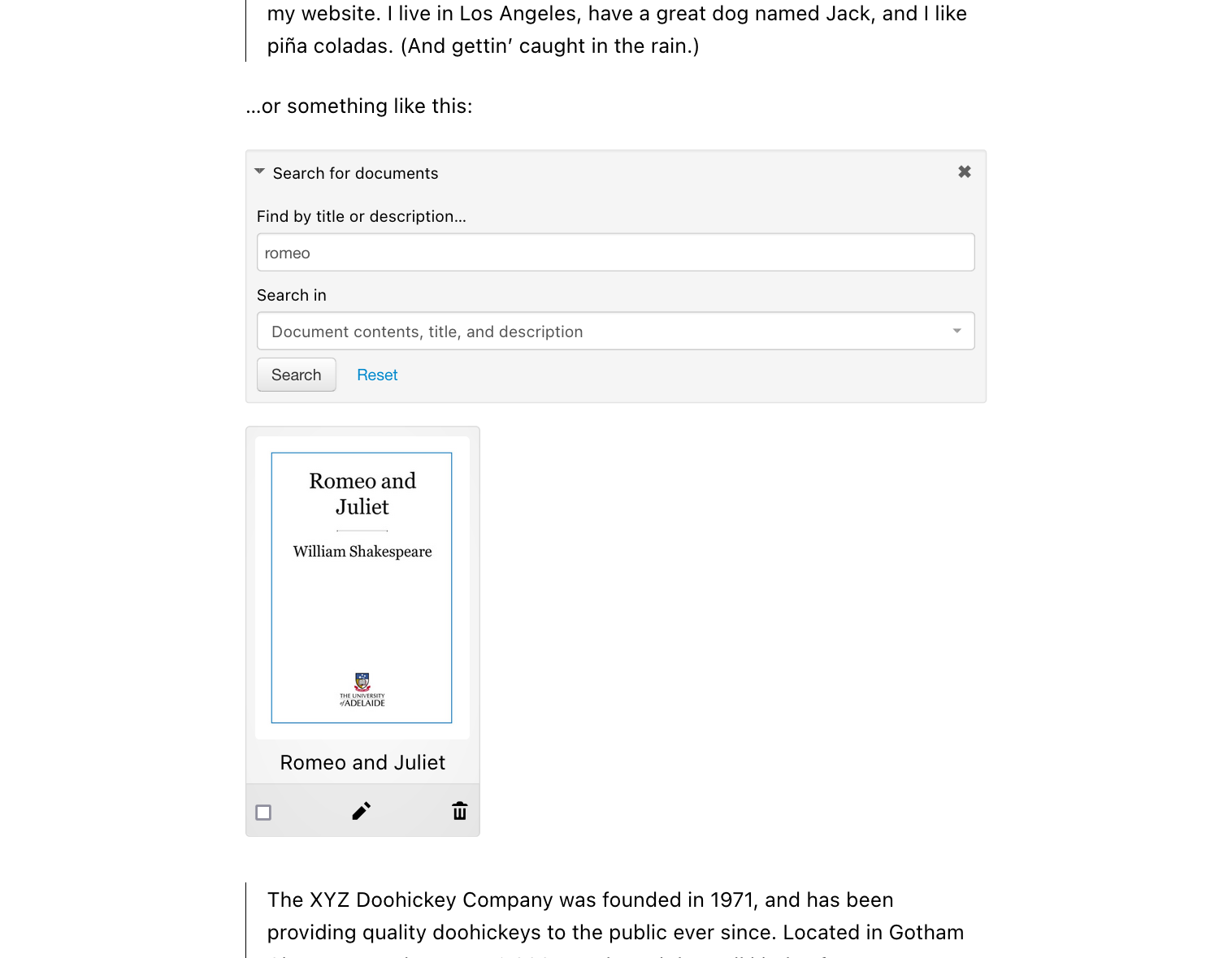 DOCman comes with lots of options to customize its look & feel.
The set of available options differs depending on the layout that is selected in the block configuration.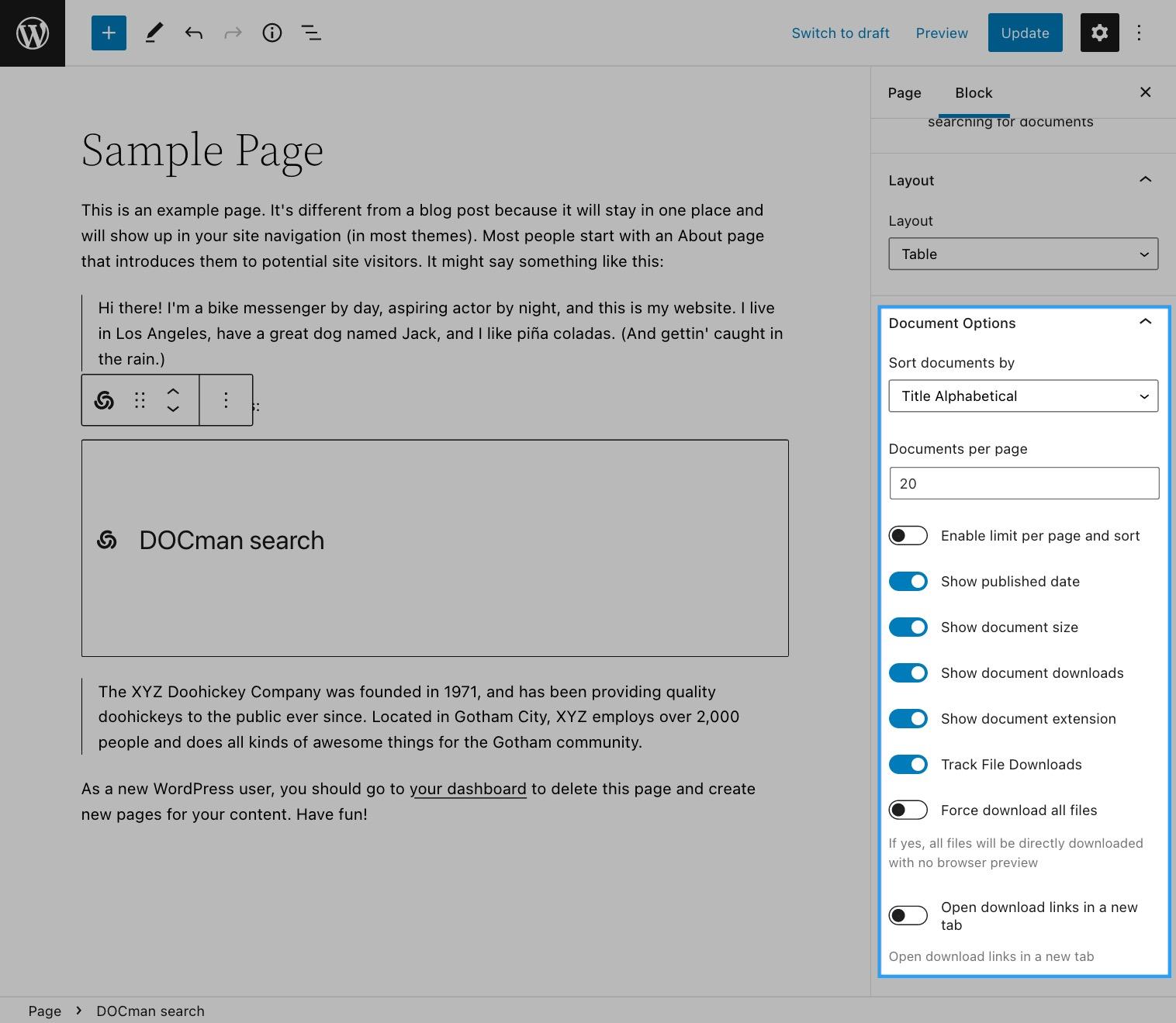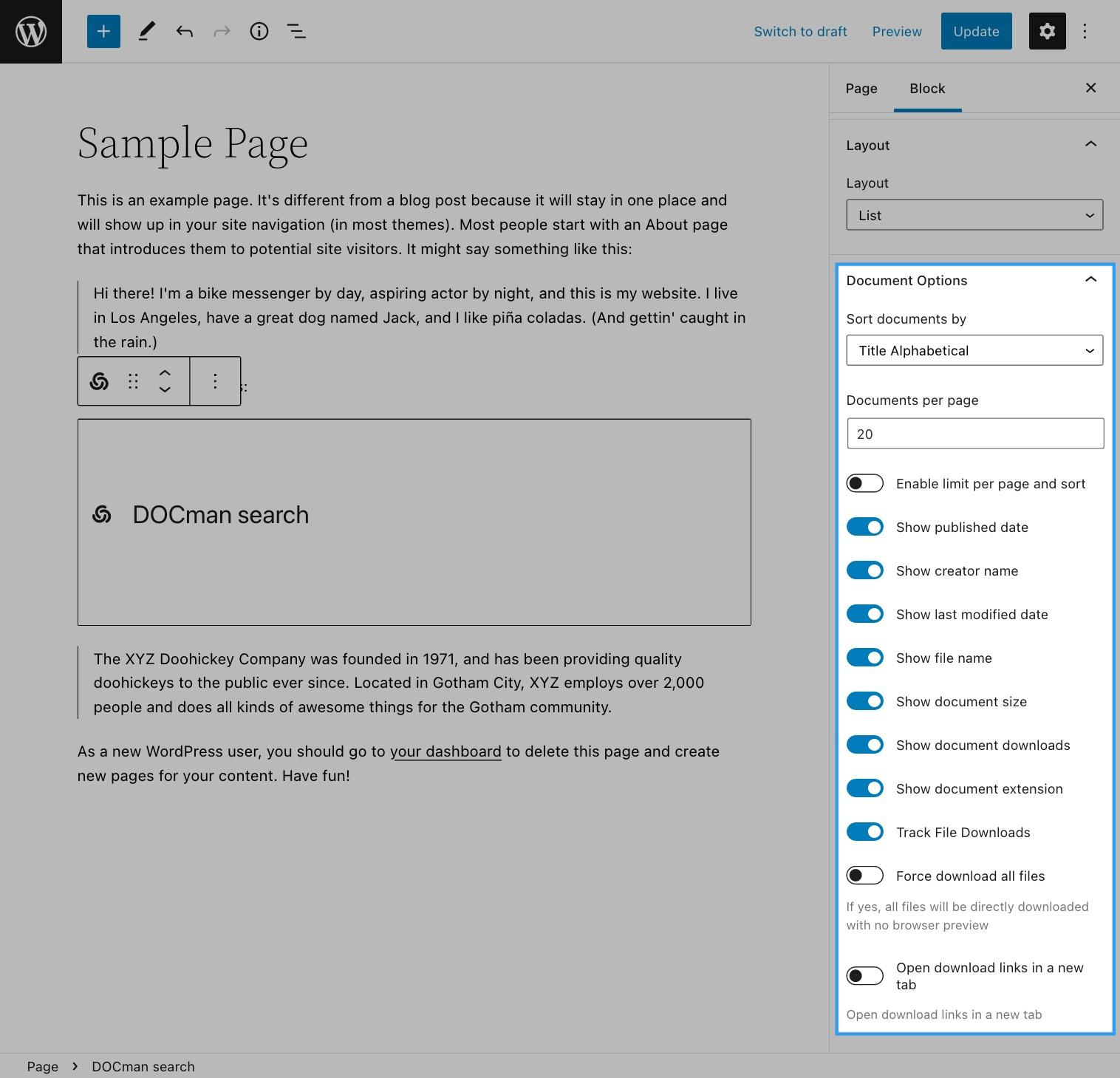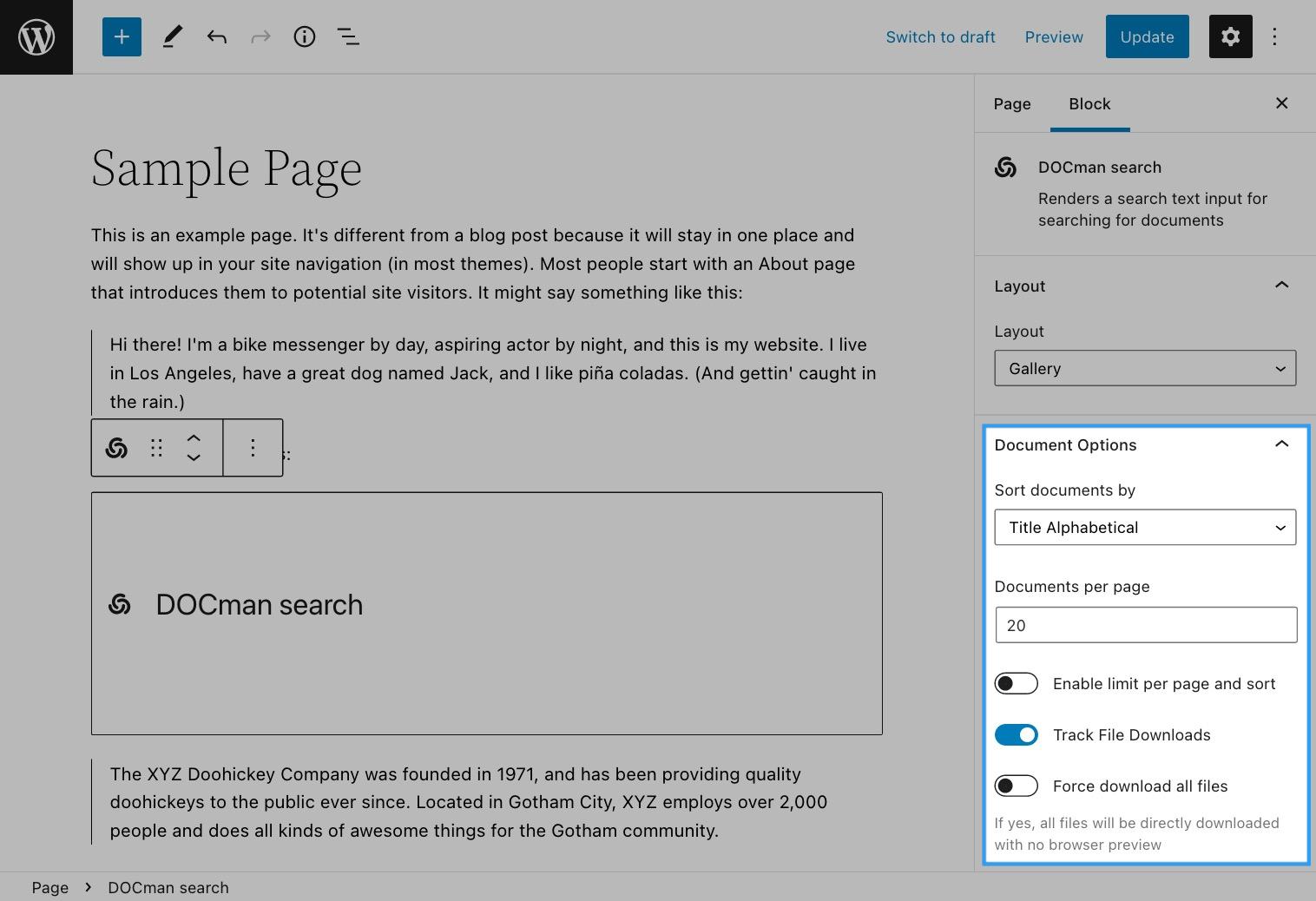 Search prefixes make it easier to search through your documents, filter them and find exactly what you are looking for. These pre-fixes will work for both frontend and backend document searching.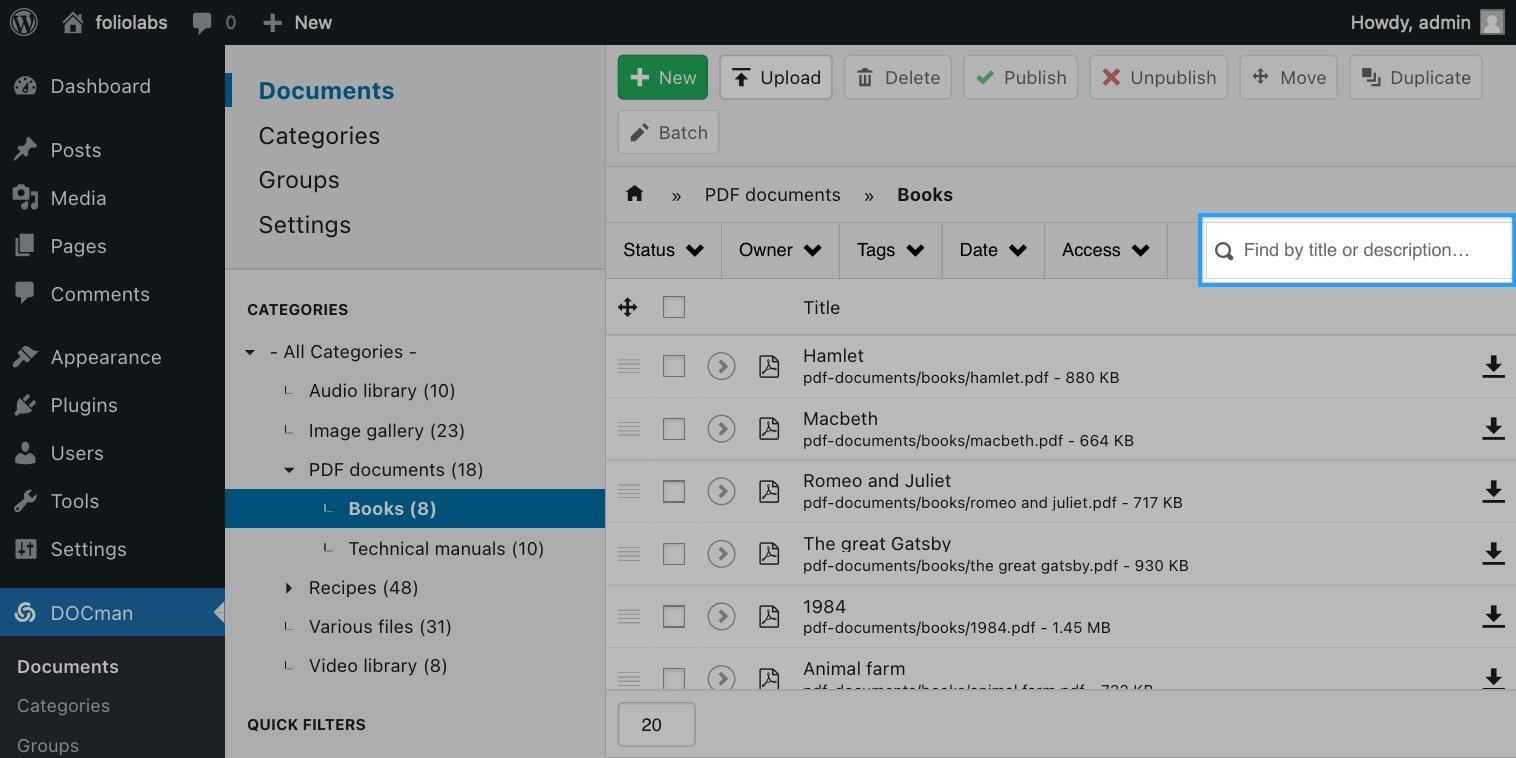 Here are a few example search terms showing how to use search prefixes:
title:title you are looking for
description:only search in description
id:123
contents:only search in document contents
Note: DOCman search indexes documents but does not index document categories.
We also support shortcodes for this block type. You can visit our Search documents block shortcodes guide for learning more on how to add this block outside the Gutenberg editor.
You may try the search documents block on our demo site.