Managing Articles
Last updated: 25 March 2022
The TEXTman dashboard gives you a complete overview of your menu items, categories and articles. You can filter your articles using the quick filters on the left, and further fine-tune using the filters on top of the listing.
You only have access to articles and menu items you have editing permissions for. For example, if you have access to the menu item, but don't have access to one of the articles inside the menu item this article will not show up in the list.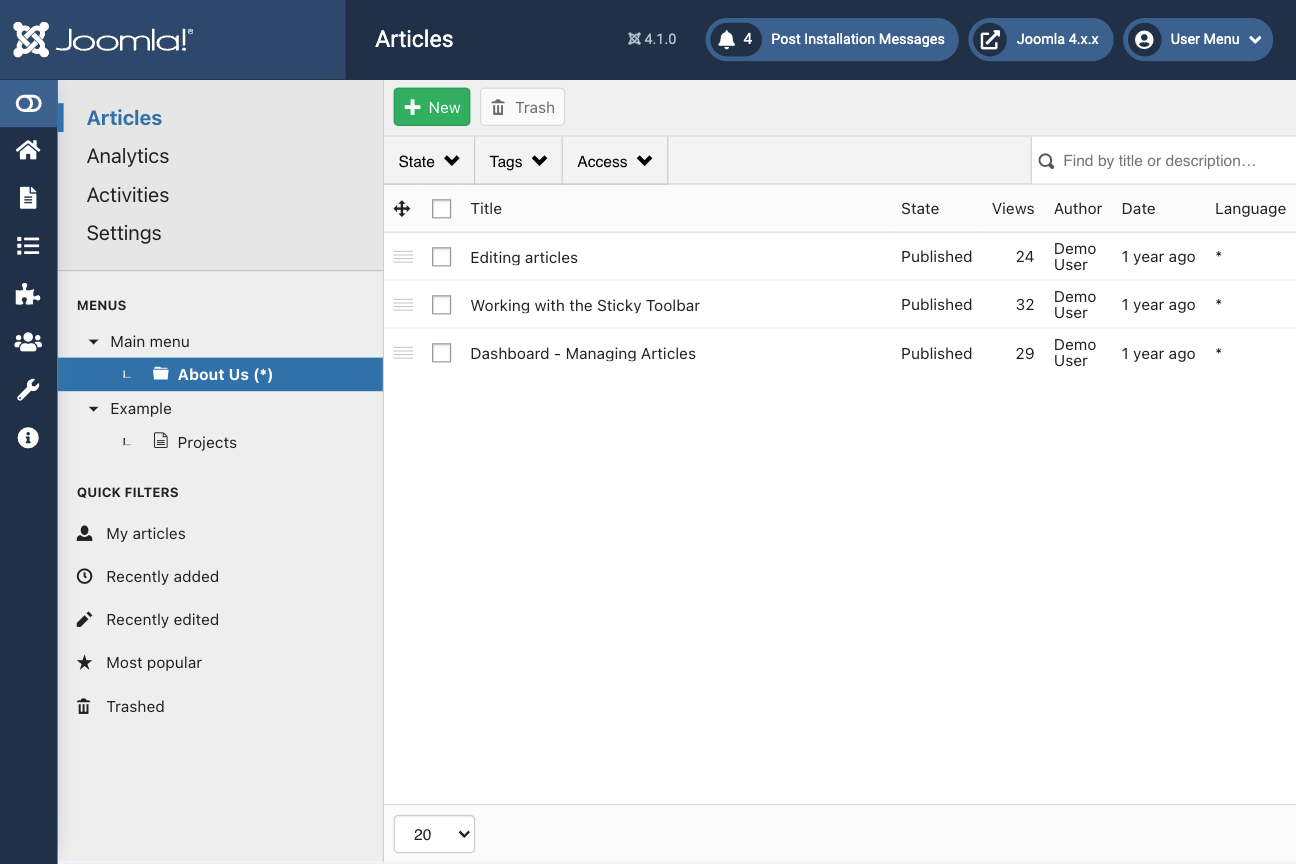 If your site is multi-lingual the dashboard will only show the articles for the selected language. Selecting a different language will show the articles for that language.
Articles can easily be re-ordered by drag and drop. Just click on the hamburger icon on the far left of the article row and then drag the row.
Note: To use article ordering in the front-end of your website, set Joomla's global Article Order parameter to Order.
You'll find the global Article Order parameter at: Content > Articles > Options > Shared > Article Order
The breadcrumbs in the dashboard show where you currently are in relation to the menu tree of your site.

Articles can be filtered using the quick filters on the left or using the status, owner, tags and access filters on top of the list.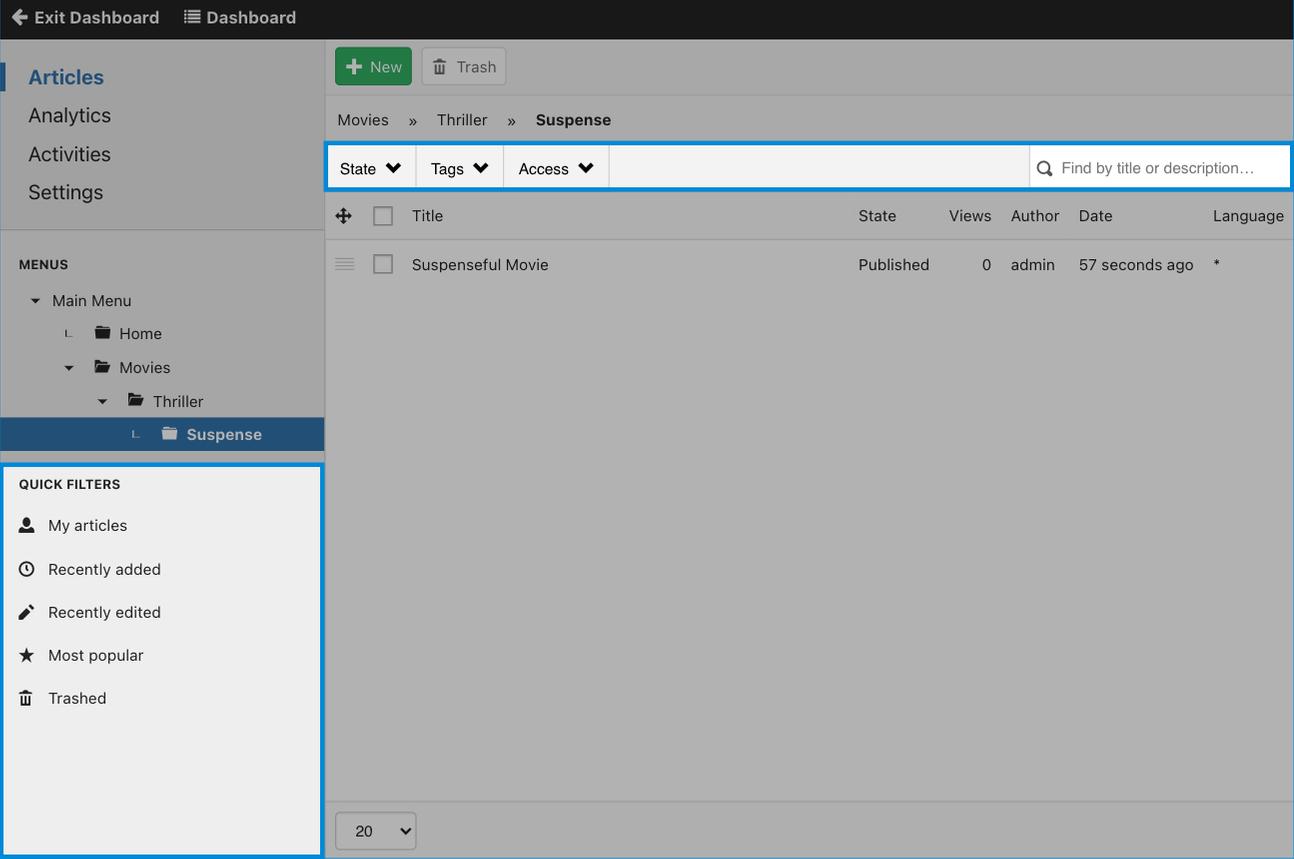 The access filter will only show the access levels you are that you are assigned to. It will not show any other access levels, this prevents you from losing access to the article if you set it to a level you don't have access to.