AMP Pages
Last updated: 19 April 2022
With the AMP support enabled, TEXTman will automatically generate an AMP structured page for each of your articles, making a big difference in performance and SEO results on mobile devices.
Enable AMP support from the Settings tab in TEXTman's dashboard.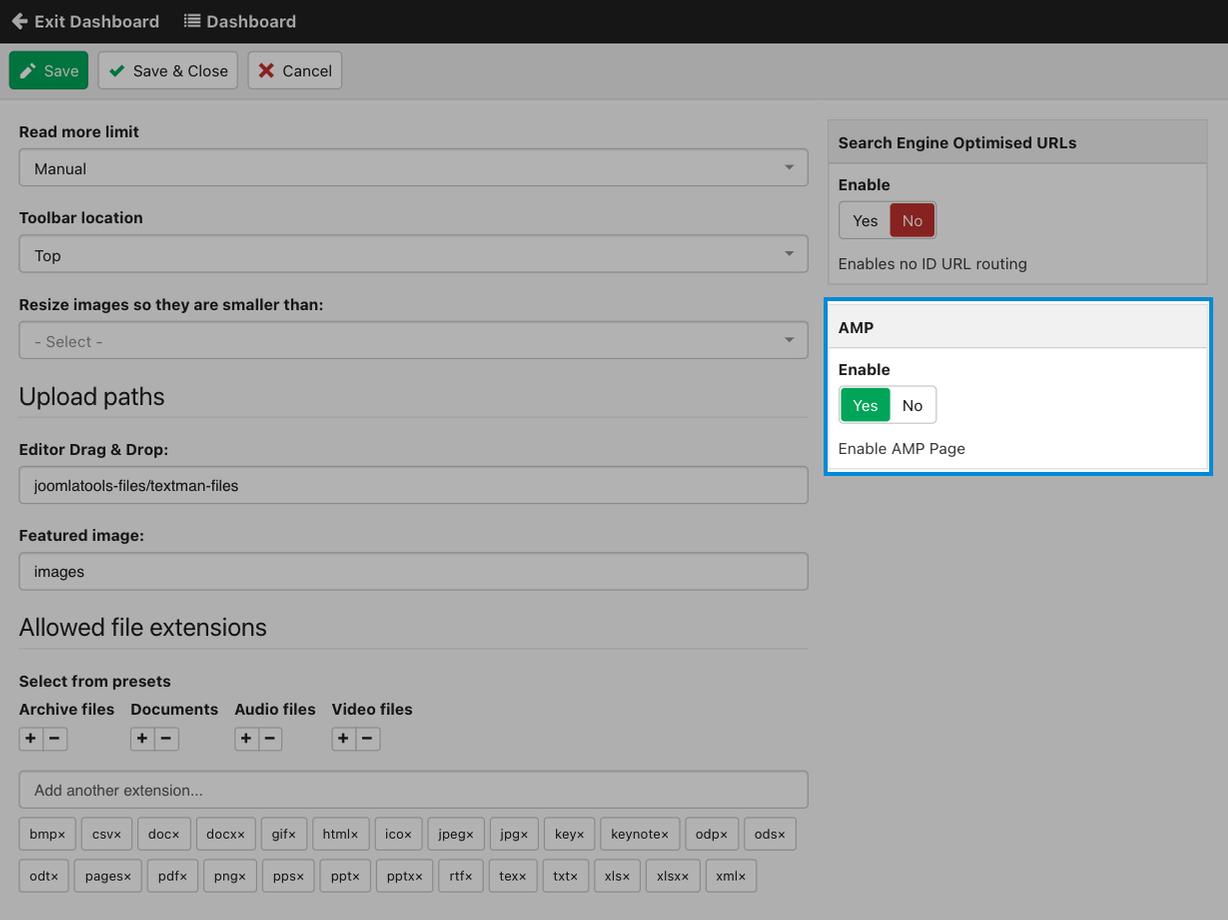 In order to preview an article as an AMP page, please follow these instructions:
Turn on AMP support (as above)
Ensure that you have added a featured image
Click on the Preview button
You can now preview your article's AMP page from the Preview this article as AMP link in TEXTman's sticky toolbar.