Getting started with LOGman
Last updated: 25 March 2022
Download LOGman from your Joomlatools Dashboard
Navigate to Settings > Install > Extensions
Open the Upload Package File tab
Click Choose file to select the downloaded LOGman package
Click Upload & Install to start installation
Open LOGman by navigating to Components > LOGman.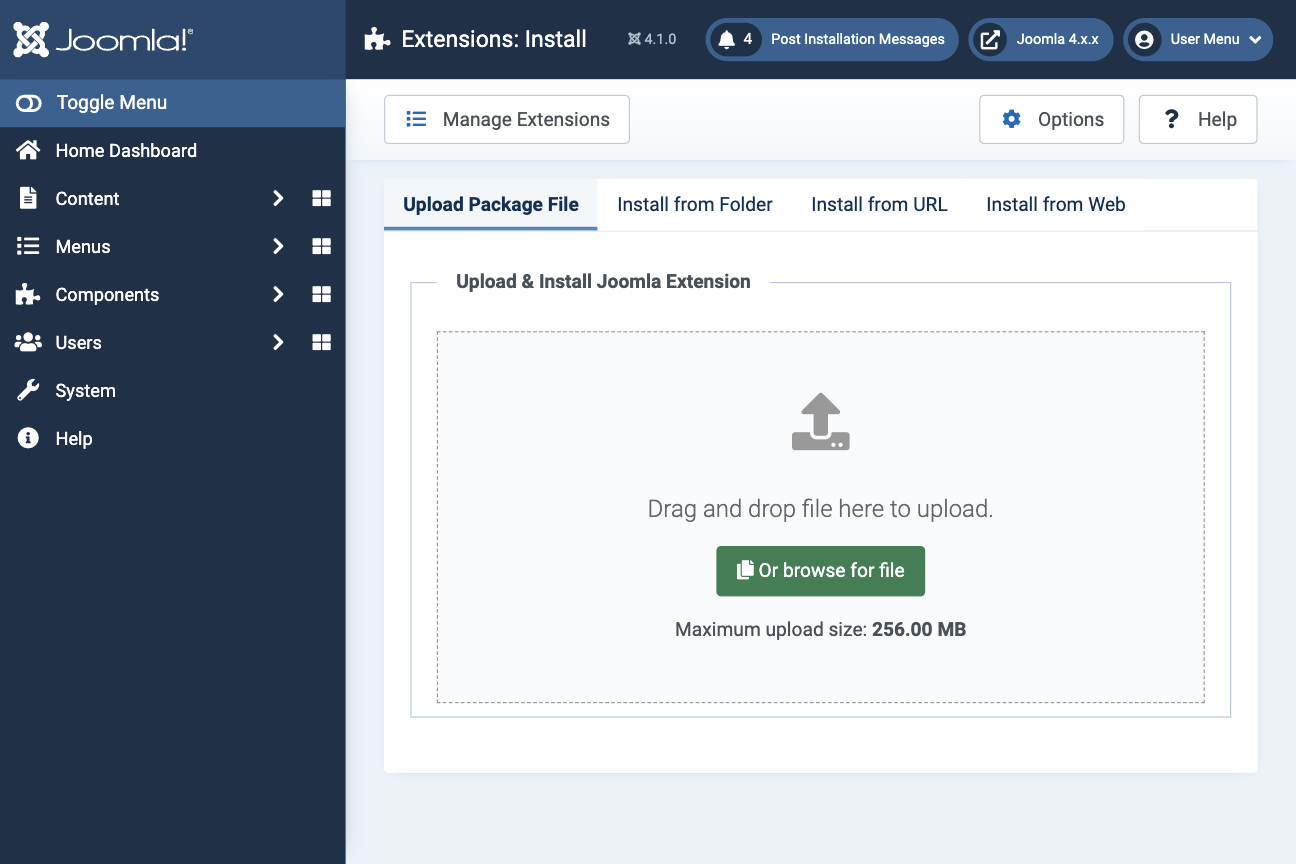 LOGman is capable of logging 110+ user actions. See the complete list of activities that LOGman logs.As well as user interactions and visitor statistics LOGman will also log all joomla system activities. You can filter all system activities by clicking on the System activities quick filter in LOGman's Activities view.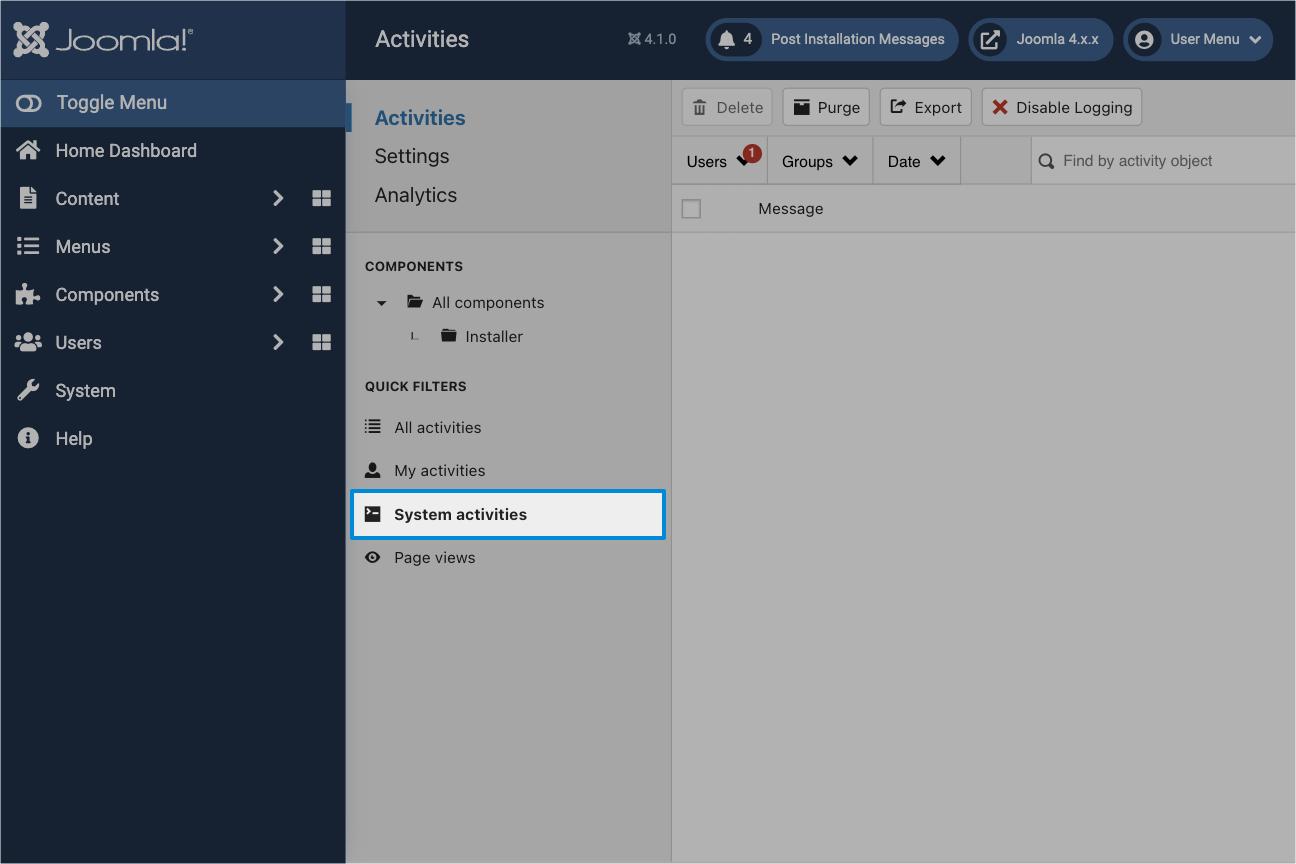 LOGman's Analytics tab displays analytics data for articles created via joomla's content component or via TEXTman.
Learn more about viewing your website's content analytics data with LOGman.
LOGman allows you to find, and link to, any linkable resources in your site. The built-in Linker editor button plugin can prompt you with a list of all available resources and allow you to select and insert a link to a specific resource into your article(s).
Learn more about using the LOGman Linker plugin
Curious? Try our LOGman demo.