Content analytics
Last updated: 25 March 2022
LOGman's Analytics tab (available since LOGman 4.0) displays the following analytics data for your site's content articles:
Top pages
Top referrers
Visit and Visitor statistics including; Views, Visits and Views per visit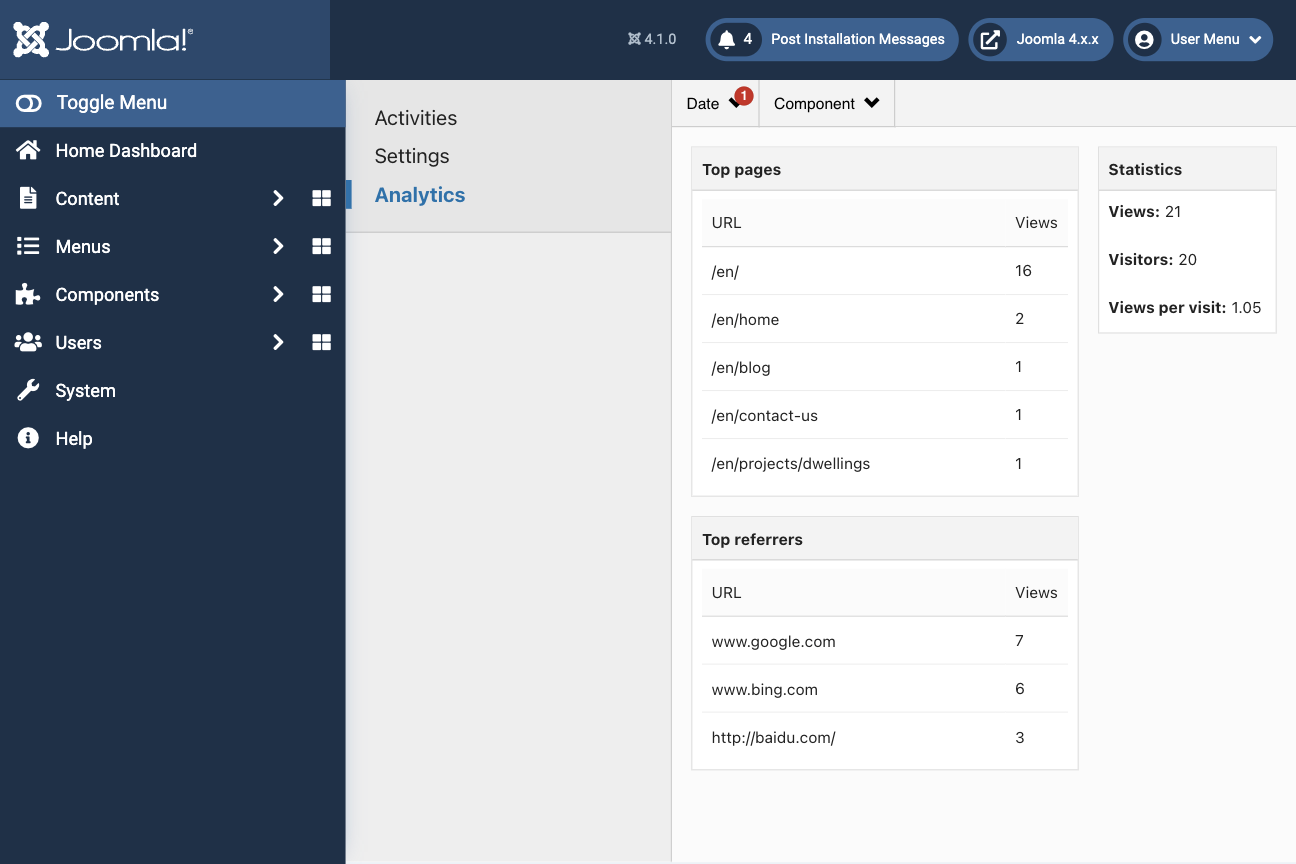 LOGman will display this data for articles created via joomla's content component or via TEXTman.
How long is analytics data stored for?
Analytics data will be kept indefinitely unless LOGman is removed from your site.