Upgrade to Joomla 4 and FILEman 4.0
Last updated: 29 July 2022
If you are unsure about the upgrade or have questions related to your setup, you can contact us and we can make sure everything is in order together.
Joomla 3.10.x or later
FILEman 4.x, check our upgrading guides when running an older version
Before you start the upgrade process please make a full backup of your site. If you have private documents, make sure your site is offline or make a copy of your site where you can work in.
Important Note: Upgrade FILEman and your other Joomlatools extension before upgrading from Joomla 3 to Joomla 4. Our Joomla 4 compatible extensions are also compatible with Joomla 3, they're built to allow for seamless upgrading.
Upgrading to FILEman 4.0 is done via the standard Joomla extension installer. Navigate to Extensions > Manage > Install. Click the Upload Package File tab and select (or drag and drop) the FILEman 4.0 package, which you can download from the Joomla 4 tab in your Joomlatools dashboard's downloads section.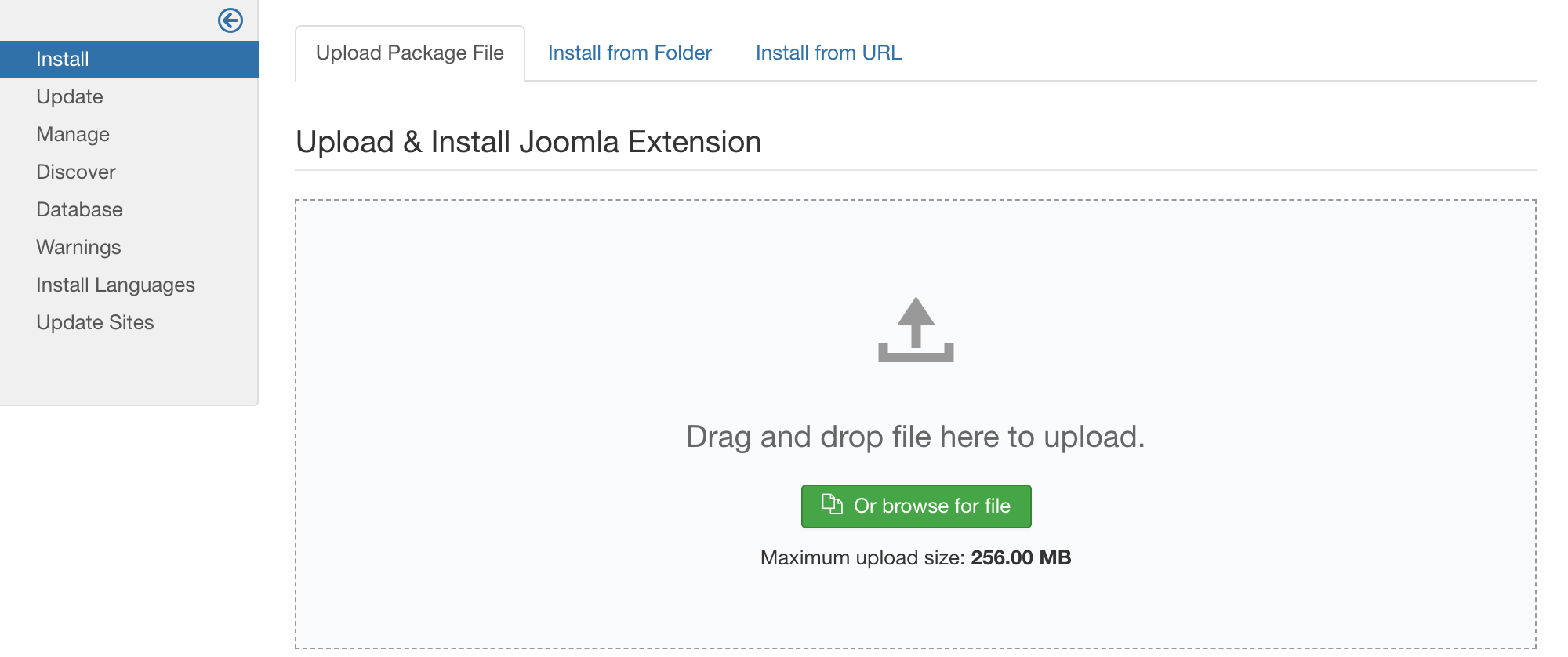 Also install the latest packages for our DOCman, LOGman, TEXTman and LEADman extensions if you use them on your site.
Since all our extensions share a common base framework your site might stop functioning if you don't upgrade all extensions together.
Once your website is ready to be upgraded to Joomla 4 (all of your website's third party extensions and templates must be Joomla 4 compatible), upgrading is done via the standard Joomla system updater. Navigate to Components > Joomla Update. If you do not see the pre-Update check for Joomla 4, click Options in the toolbar and change the update channel from Default to Joomla Next, then save and close the options page.
Click on the live update tab, you'll see a warning that the following plugins could cause problems during the upgrade, this is entirely normal because our extensions are compatible with both Joomla 3 and Joomla 4:
System - Joomlatools Framework
System - Joomlatools Scheduler
System - Joomlatools Updater

Check the checkbox for Do you wish to ignore the warnings about potentially incompatible plugins and to proceed with the upgrade? and click OK when warned Are you sure you want to ignore the warnings about potentially incompatible plugins and proceed with the upgrade?, then click on Install the Update to complete the upgrade process from Joomla 3 to Joomla 4.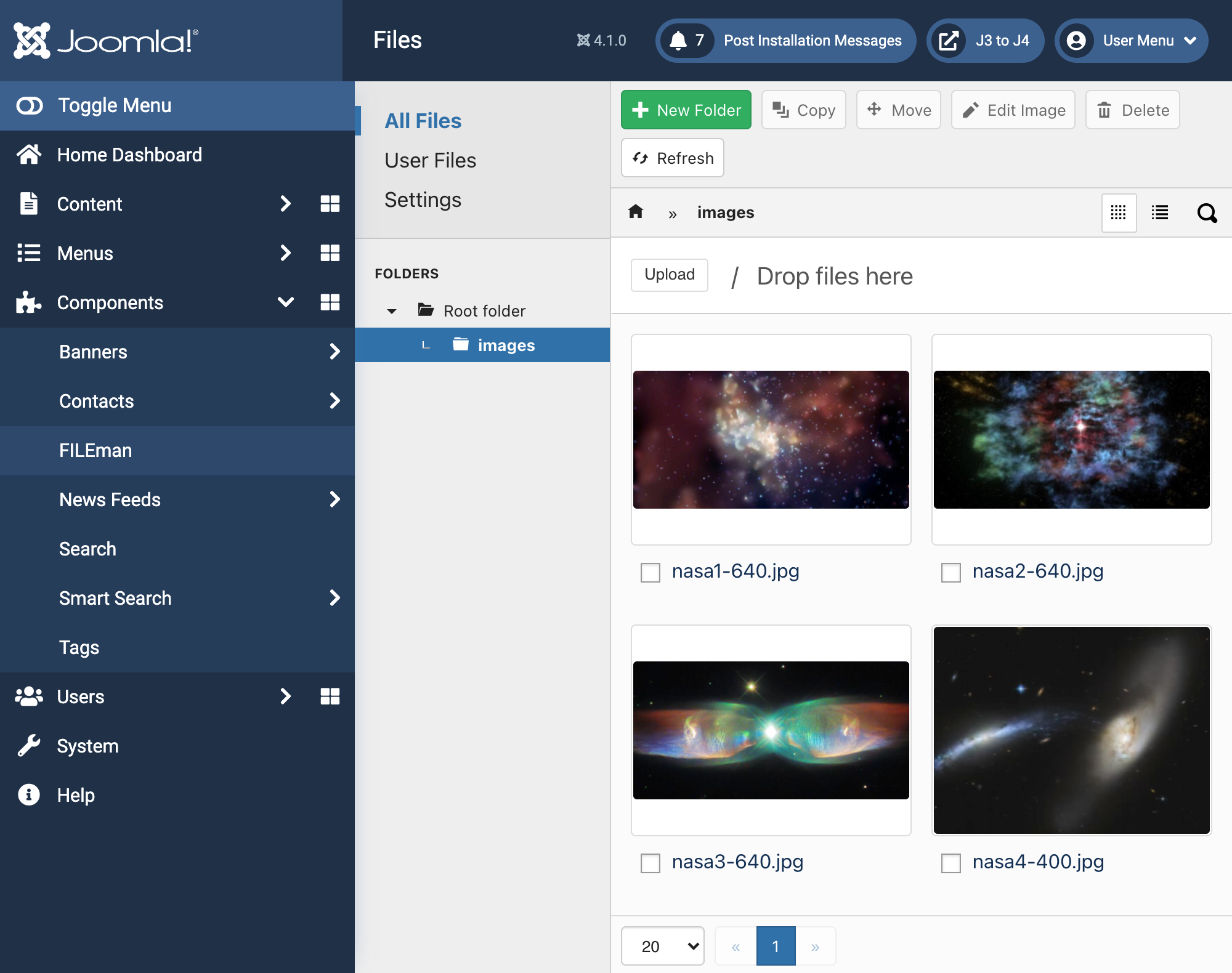 There are two bugs in Joomla 3.10 that cause the pre-update check to erroneously report that there is no compatibility information, please see our known issues for an explanation about why this is.