Attaching files to articles
Last updated: 29 March 2022
Attaching files to articles could not be easier than with FILEman's built-in attachments editor button. Simply click on the attachments button, wait for the file attachments dialog to open then upload the file(s) that you want to attach to your article.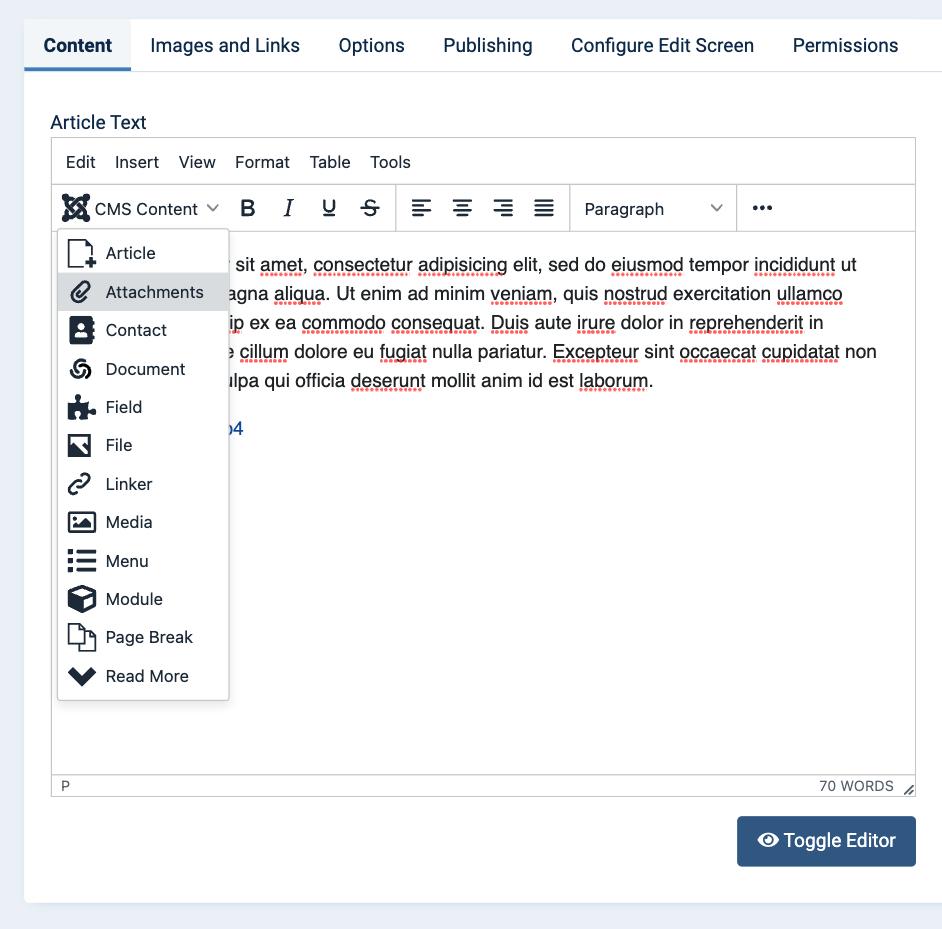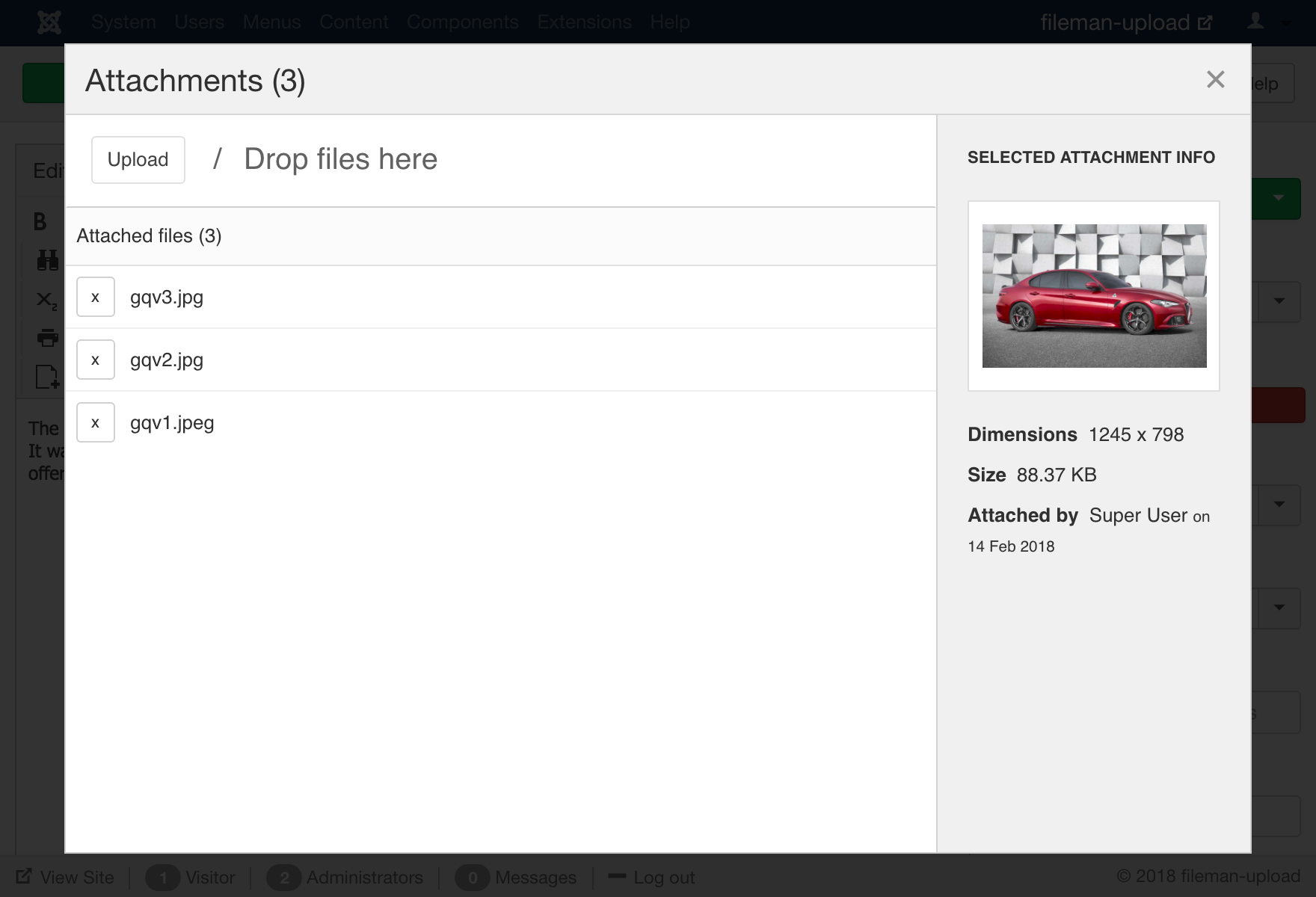 From the FILEman settings screen, you can choose between two different attachments layouts, dependant upon your workflow. You can choose between list or gallery layouts.
Attached files will be displayed at the bottom of your article.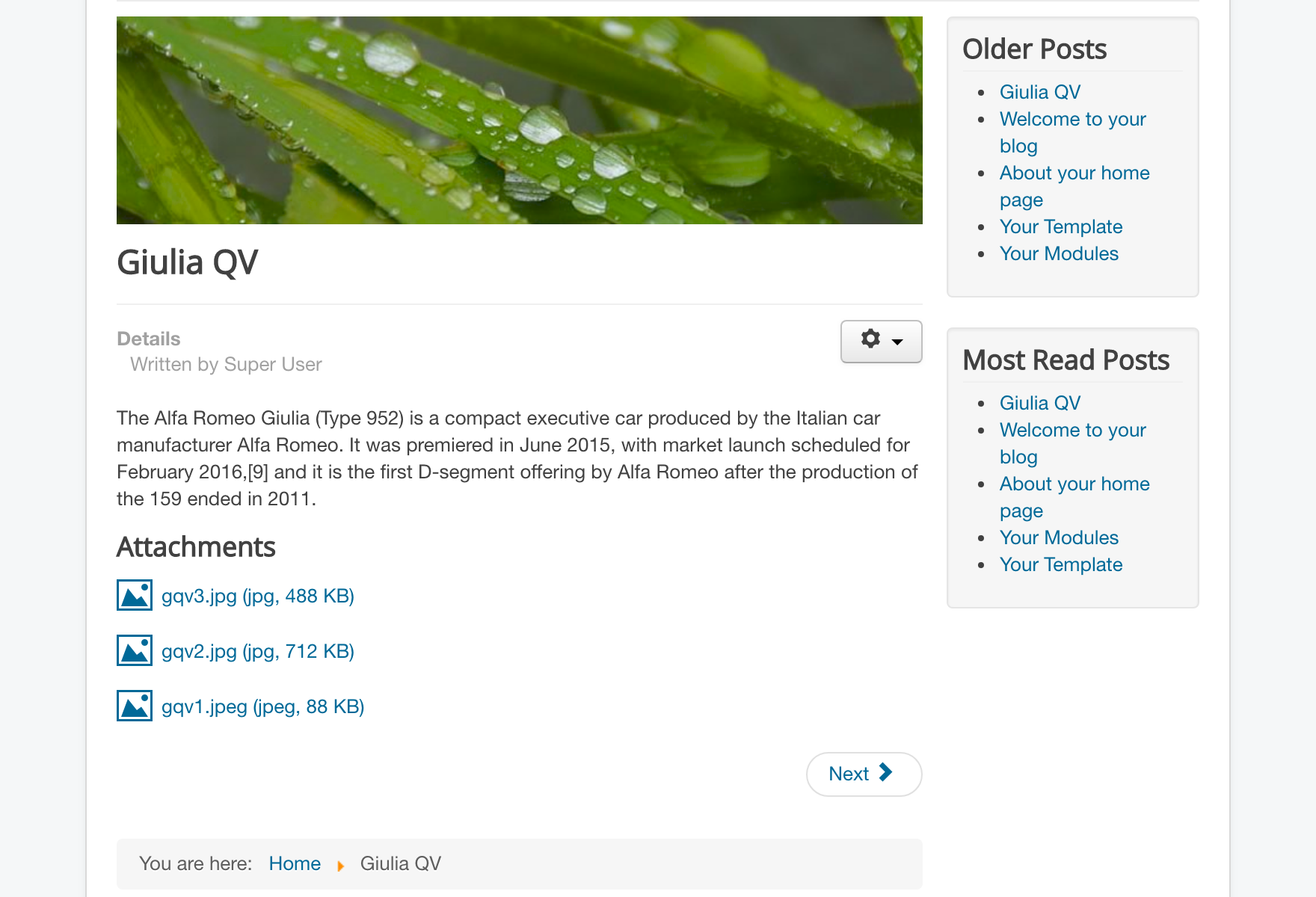 In order to remove an attached file simply click on the x button next to the file name.