What do our customers say?
This tool has been amazing
This tool has been amazing, I use it on many projects. I used to use HWDMediaShare, but since they stopped supporting their product, I needed to find an alternative solution to my clients' image libraries and DOCman has been fantastic.

Andy Wahlenmaier
I'm forever a loyal customer
I've been using DOCman for several websites. It is an excellent Document Management system for Joomla. A few days ago, on one of my websites, I started getting an error that caused my documents to be unable to download. The site has about 1,000 documents and this was a serious issue for my client. I tried a variety of things to fix the problem but nothing worked. After submitting a support ticket at Joomlatools I was pleased to see them 'get right on it' and look for the problem. After a very short time, they were able to find one of the problems and get my website working again. I was so pleased. However, and here's the amazing part of the story, after the problem was 'fixed' they kept working on my site, doing extensive research, and found out that some malware had found its way onto this website. They identified many of the suspected files and gave me quite a list. I was able to provide that to my web host to further resolve the issues. I'm on the path to a completely repaired website.

Thanks to the amazing staff at Joomlatools who not only have developed great products (and continue to improve them), but also care immensely for their customers. I'm forever a loyal customer… Tim

Tim Snellings
DOCMan is really a lifesaver
DOCMan is really a lifesaver. I manage a number of "document repository" websites with literally all types of documents in various shapes and sizes. These documents need to be categorized, searchable and easily updated. On top of this, they must be displayed in a professional manner. DOCMan meets all these requirements and so much more.

And then of course there is LOGMan, TEXTMan and FILEMan all intuitive extensions in their own right.

Last, but definitely not least, is the support - friendly, efficient and professional.

I challenge anyone out there to show me any other document managing extension that come even close to DOCMan.

Thank you Johan and the Team for an outstanding product.

Jan Kleinsmit
Really impressed so far!
I just started working with this component and really impressed so far!

Nick Bode
Nice and easy component for handling documents.
Nice and easy component for handling documents. Quick and professional support if something goes wrong.

Lasse Jägdahl - Crazy Flutters
Can give only 5 stars!
In our projekt: http://bzi40.eu we use DOCman as THE tool for our webbased-doc-management! We are fully satisfied with the solution and can give only: 5 stars!

Roy Popiolek - Livemap Gmbh
DOCman is one of the best Joomla extensions out there
DOCman is one of the best Joomla extensions out there, with excellent customer service. They are quick to fix your problems whenever you have them. Highly recommend this extension if you are looking for a manager to file your documents in your website.

D Chadha
Very grateful for the prompt, sympathetic and professional help we received
A restoration of our website disabled the links to the documents stored in the DOCman component. Joomlatools/support responded within hours to the initial problem notice and worked with us patiently over several days to resolve the issue. Very grateful for the prompt, sympathetic and professional help we received.

James W. Scott
Excellent extension to manage documents.
Excellent extension to manage documents. I would like to highlight their support, any kind of trouble is analysed so DOCman (or other extensions) can be executed correctly.

Angel Meroño
The best and easiest to use document management component out there.
Very happy to recommend this component and the developers. Questions are answered fully and I was also very happy with their customer service. I use Docman on a couple of sites and find it to be the best and easiest to use document management component out there. It just works. Simple!

Martin Bailey
This is the best software I've seen
If you are looking for a joomla download file archive then look no further. This is the best software I've seen and so easy to use. Easy set up and the backend is nice and clean and so easy to use. I would strongly recommend this component to any joomla user.

David Kirkpatrick
Well done Joomlatools!
At AlongCameASpider, we have been using DOCman for several years in a variety of sites. We used it with Joomla! 1.5, 2.5 and now with 3.x.x. and each edition of DOCman has improved its versatility and function. Have to say that I have been served in an exemplary manner whenever I have needed answers to any of my many questions. Well done! Joomlatools.

Tony Shaw - Webmaster and Owner of the Home Publisher
Smooth migration - unmatched support
I have used DOCman for a number of years and eagerly awaited version 2. I was very very pleased with the migration process. It was well documented and the migration application ran very smoothly on several sites.

Pastor Tom Fuller
Great component, good service
DOCman continues to evolve into a user-friendly and extremely useful tool for sharing files with clients. The integration of Joomla User Manager groups makes it possible to easily make different documents/files accessible to specific clients. If that's what you need, DOCman is your solution.

Tom Albinson - EZ Webb IT
Excellent Support
I'm very impressed with the fast, courteous and efficient support I received with the DOCman component subscription. I did have some issues migrating a couple hundred documents from a Joomla 1.5 site to a 3.2 site, mostly because of my haste and failure to understand the differences in the old and new components. But I received very prompt and correct support for my questions. I would highly recommend this component.

Richard Jacob
Robust tool. Excellent support.
Recently migrated several thousand files (hundreds of folders) into DOCman 2. A few glitches were found and reported. The team quickly worked code fixes and deployed them on my site. Its incredibly easy to use and the team is very responsive to user feedback. Strongly recommended.

Renea Leathers
Very affordable - super fast support turn-around
DOCman makes working with documents so much easier. I find it super easy to use. I've had a few issues when an update went wrong. The support I received was outstanding. Thumbs up all around for the team and thank you!

Pia Cathrin Rasmussen - oscepa.org
Fast and knowledgeable support with a dose of humour
I am using this for publicly distributing my 465 Honda motorcycle manuals. The set-up is very easy. Once categories are added and permissions are set, it's very easy and fast in use. Upload a file, publish it. There is nothing more to it! These guys are awesome. They have a great sense of humour and I really appreciate that! The initial purchase for the full pack did hurt a little but the software is stable, has regular updates and the support is phenomenal!

Peter van Geelen
Great product, great service
Store, upload, organise and retrieve - all fantastic. Simple and intuitive for the webmaster and more importantly for the web admins and visitors. All documentation is there, in plain English. I have this loaded as a key component on 80% of our websites - the price is piffling; it is essential to what we do.

Mike Kiy
Great product and great support
DOCman provides a comprehensive feature set. Installation is very easy; configuration and administration is intuitive. For setup, the demo site helps a lot (front- and back-end). Great support, worth the money.

Michael Naunheim
Outstanding Support and Integrity
DOCman provides all the features listed and is very easy to use, install and understand. I had an issue with not understanding my own business needs and they resolved my concerns immediately. I would buy DOCman and any other Joomlatools extensions again. Great product and by far the best customer support!

Joy Hanawa
Sophisticated but easy to use!
I've been using DOCman since version 1.x, and just updated to 2.1. I t just keeps getting better. My clients are always impressed and often express they are getting enterprise level functionality inside Joomla! with this component. Support through Joomlatools is exemplary. I do subscribe to the highest level of support which is worth every penny!

Joe Sonne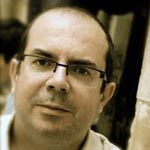 Great dedication
I have been using DOCman for few months. This component is easy to handle and has some very efficient functions (such as the batch function to create documents from files). I met a minor problem with the layout, not due to DOCman, but to the tool I used to make the template. The support service is really excellent. It may be considered as a normal thing for a commercial component but this is not seen everywhere.

Jerome Bruniquel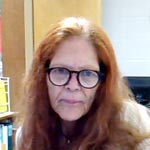 Snap! Crackle! Pop! Done.
I have been using DOCman for over 5 years. First the free version and was so impressed with the ease of product I went with the paid version for the last two years. My websites are public education portals. The information that needs to be available to many entities is enormous! DOCman has made that task easy.

Jacqueline Cross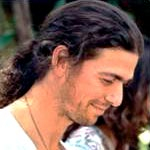 Just perfect for me!
The new 2.0 version of the extension is very very cool and makes my life easy as an administrator for a school with tons of study material uploaded and downloaded every day. I'll keep using this forever!

Jacopo Ceccarelli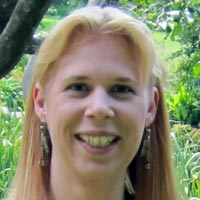 Fabulous program and exceptional support
DOCman is a great extension to easily organise documents for various access levels. Without a world of expertise, our members can download and access documents and our editors can publish documents. The support is truly exceptional. I cannot thank the team enough for the help they provided when we had a problem on our site. They went above and beyond!

Elli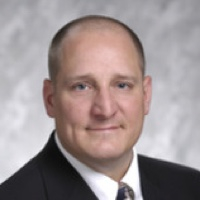 Structure protocol, procedure and general educational information
A large part of what our organisation does requires structured documentation around protocol, procedure and general educational information. DOCman allows our members to upload, organise and share their files across categories; publicly, privately and securely. The team was very responsive to our pre-sales questions. Thank you Joomlatools!

Ed Ammendola - RACES (Amateur Radio Emergency Services)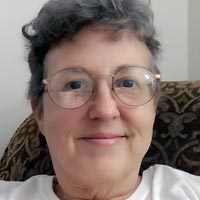 Essential Tool, Awesome Support Team
The design of DOCman makes it possible to use the data fields in flexible ways to accomplish multiple types of tasks and download products. Our recent experience with the DOCman support team has convinced us to stick with DOCman and continue to renew our subscription.

Diane Kistner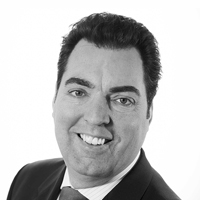 Absolutely Brilliant
We have been using DOCman for 8 years now and it has never disappointed us. We are using it on a Charity site. For a voluntary organisation like ours, DOCman's intuitive and easy to learn interface are key. And when we hit a problem the swift and prompt support is there to help us. The team will not give up until your problem is solved. Very professional.

Dennis Willemsen - ninafoundation.eu
Awesome software, can't recommend it enough.
We have used DOCman for a few years now and it has always worked flawlessly. Joomlatools support helped me set up the permissions when I wanted a custom download flow. DOCman is beautiful to work with and worth the investment in terms of time and money.

Bas Cuppen
DOCman is a must have for all Joomla sites!
DOCman is a 'must have' extension for any site uploading and managing files for download. My clients love the easy to use interface. Money well spent! I have rarely needed support over the years but have found the fast response and fixes from the team invaluable. I always hit the DOCman documentation and forums first for little reminders during upgrades and find it easy to use and in 'plain english'. DOCman is one of my 'must have' extensions. From small sites to large ones DOCman never lets me down.

Matthew Price
A fantastic tool!
Extremely easy to use! Works very well! The metadata is the key! The group management tools are very good & improving all the time. Absolutely fabulous support and very good documentation! I understand everything I read & I don't feel I am missing any subtitle feature which is there for my use! Well worth every penny! I used DOCman for Document management & document delivery to those who are privileged to use the documents. DOCman's ability to use Joomla! rights management gives me granular control or group control.

Roger Laurel
Support is awesome!
An easy to use system providing the ability to organize large amounts of documents into specific categories for easy/organized access. I am a novice user to open source, Joomla!, and obviously DOCman. I was able to figure this extension out based on trial and error. The support of the DOCman extension is wonderful. Everyone is patient and helpful. I think the value is there.

Shari Burns
Superb service
Very adaptable extension with a multiplicity of options. Our school website developed a problem. Excellent response, solved the issue (which proved not directly the fault of the extension). Great service. I have had subscriptions over a number of years, but not always renewed. Renewal this time to gain access to support was money very well spent.

Winterburn
Great functionality and great support
I use DOCman for presenting magazines online, it is perfect for presenting such documents. Out of the box it's easy to use. Extremely quick, patient and professional suppport. We have tried some other similar extensions. This is the best. Worth the money.

Espen Edvardsen
A useful extension for every site
We use DOCman and LOGman for the storing and providision of necessary documentation to the members of our cave rescue and cave explorer organizations with several access levels. Easy setup, configuration and migration from an older version and easy to maintain the documents. Professional and fast support, good detailed and easy to read documentation. 100%! Worth the money!

Máté Meiczinger
A fantastic long term solution - it just works
The new version has really made it super easy for my customers to manage their files/documents. I have not had much need of support for DOCman but I can say that the last 2 interactions I had were handled in no time at all! I love the search simplicity in the forum with the pre-filter of the product. We have been building websites for just over 20 years. Joomla has been our CMS of choice for 10 years, DocMan has been a key component in many of our sites.

Brenden Worley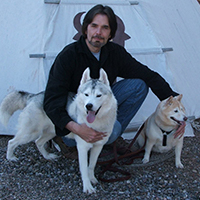 Exceptional document handling & organization!
DOCman is an amazing extension that excels at document handling, organization, batch uploads by category, auto module menus, and more. I love this thing! Install, create categories, batch upload to category, or auto create documents and files from FTP. Bingo! That easy! Exceptional support, even when the problem was mine..smile! This is an exceptionally well written & documented extension that is now a core install for me for all website client sites.

Patrick Doyle
Excellent extension and great support
Excellent extension and great support, very powerful: it can manage and order a large amount of documents. It does perfectly what it promises.

Andrea
Great document management component
DOCman allows me to store files and metadata about those files giving me a great way to organize, protect, and display documents to users. Managing documents that are visible to some user groups and protected from others. It is very easy to use and understand. This is the best document management component for Joomla you can buy.

Adam Haid
DOCman & EXTman have served us for a long time PERFECTLY
As a big, Dutch computer club (HCC) we have been using DOCman (and EXTman) for years within our Joomla based websites: it works great! It can be customized so that it serves our members needs: GREAT! The support of Johan and his team is great: we normally don't have problems, but as soon it is neccessary, they provide great support.

HCCnederland
Great support
We use DOCman for a customer who has a restricted site for their company's staff and agents. There are tens of categories and several hundreds of documents on the site. Works as advertised, easy for non-technical staff. As easy as it gets. I had an issue with the launch of MS Edge. Joomlatools found the source of the issue (MS), and fixed the problem on my site. Great support!

Rodolfo Murrieta
Great Extension, Great Support
Works 'out of the box' simple to install, setup and configure. Simply load files, create links, it's that simple! Probably one of the best supported extensions for Joomla, the bespoke support is first class.

Lee Tempest
Great tool made by a great team
Ajax load superb : nice and works ! Migration tools just amazing : Quick and efficient : Thanks for that guys ;)

Stephan Herby
Prompt and helpful support
Very useful for managing display and access for large number of documents. Value for money and astoundingly good support.

Jenny
Great support
I use DOCman on multiple websites, the new version is a super upgrade. Have had two issues and both were addressed prompltly.

David Abel
Fast and knowledgeable support with a good dose of humour
The set-up is easy and once that is done and the categories and permissions are set, it is very easy in use, upload file, publish it. There is nothing more to it! I had two issues recently this was caused by my template. But before we figured that out, support worked hard on finding the problem. Everything is well documented and if you have a question, the support answers your question quickly and in understandable wording. The initial purchase for the full pack did hurt a little but the software is stable, has regular updates and the support is phenomenal!

4StrokeNET
Awesome extension, great support!
DOCman offers a lot of what we need and over the last couple of years quite a lot of our requested features found their way into the extension. Very easy to use, got even better with 2.x. I had a problem after migration and even though it turned out to be our mistake support was quick, very helpful and extremely nice.

Christian Kraft
Exactly what I was looking for
Exactly what I was looking for to create a private customer area and it did the job perfectly. Straightforward functionality, very easy to use for both developer and end user. 100% value for money. I was amazed at how well the code was written and the ease of customization. The overrides were a breeze.

Emmanouil
Best document management product for Joomla by far
Best document management product for Joomla by far, all you need right out of the box. Simple to understand. And simple to use for clients with front end access. Always prompt and professional support. Nice to see in these days of disposable plug ins! It would be impossible to build anything close to this at this cost. ROI is fast just with time wasted attempting to upload and link documents in back end. I have used Docman for years and happy to see that it continues to grow with extended features. A good investment.

Bruno Hoffman
The easiest and best document management solution
The easiest and best document management solution, does everything I need it to and more, easy to use and quick to understand.Excellent 'hands-on' support from the team. They are even happy to delve through your code or set up to sort out any configuration issues.

Dave Shipston
Great Component and Support
Full-featured version as well as a low-fi version called FILEMan. Great for handling all manner of permission levels, installs easy, and management panel is simple, straight forward.

Adam Becker
Can only say good things
I have been really happy with the responsiveness of the Joomlatools team. You can ask a question in the support forum and get an answer really quickly, you have saved me a great deal of time and therefor money. It is rare that something performs as advertised but DOCman has.

Ann Cox
Used it for 5-6 years and it's the best I've seen
I've been a user of Docman on many websites over the last 5-6 years and I have never replaced it with another similar extension because it's so good. The support is also very good. The version of Docman that now exists is so good and definitely worth your while. The support you get from the team is excellent. You feel like you matter! Download it now :)

Mark
Excellent Document Handling and Support
I have tried different document components for Joomla, but have always come back to DOCman. I used it under 1.5 and 2.5 sites, and I continue to be satisfied with it under 3.x. Support on their site, as others have mentioned, has been very good. It is one of the few extensions I have paid for, but it is worth it.

Fred Goddard
Great support
Bought this component - had a couple of issues (my own making) but had nothing but stellar support from the DOCMan team. Would recommend!

Paul Holmes
Awesome Support
I am very pleased with DOCman and especially the support. I submitted a question on the forum and got immediate response!

John Borhek
Excellent extension, totally worth paying for it.
We are a college and we needed an extension that will allow students to upload their assignments and their respective tutors to be able to collect them in a clear and simple manner. The extension worked fine and as I had set the permissions wrongly, the support team were more than eager to solve the problem for me. No brainer!

David Judah
Job well done!
I'd like to commend the developers at JoomlaTools for responding so quickly to my reporting of a problem with DOCman 2.0. They got onto the job straight away and fixed the issue. There's heaps of extensions out there, but not very often do you get such great support (even from paid ones!). It's worth all the work to upgrade. Thanks guys.

Irene Sutherland
Positive experience
After using DOCman for a few years without problems, I now have the opportunity to use DOCman 2.0, always on Joomla! The excellent service I have had clarified everything and now I am continuing my positive experience. Thank you, Mazzoli

Ignazio Mazzoli
Excelent component - flexible and customizable
I needed to extend the properties of the document and modify the layout. With the perfect support from Joomlatools I was able to do this with little coding. Nice architecture. Thanks for DOCman and Koowa.

Jeroen
Good backup support
I recently finally got around to overhauling my old Joomla! 1.5.26 (yeah, I know…) site and moving the content over to 3.x. One part I was dreading was having to redo my entire document library from scratch. Fortunately, DOCman has an "exporter" function for DOCman 1.5 (Joomla 1.5.x) and greater, and then an "import" function for the latest version. All my categories and documents and descriptions seem to have come across flawlessly. Yes, it costs money, but you tend to get what you pay for…

James Stapley
Flexible Component with Excellent Support
I've just finished setting this component up on a somewhat more content heavy website, and it has not disappointed. The backend is easy to navigate and the frontend presents the information well, which is all that I want from a document management application. The support from the Joomlatools team has also been excellent. You've answered my questions quickly and jumped in to provide a patch where needed. This extension is well worth the money. Thanks for building a high quality product!

Ryan
Excellent component
Excellent component, been using DOCman for a couple of years now, with every version it gets better. Furthermore, excellent support from the developers!

Jeff Lafranca
Intuitive, easy and well maintained!
Whenever it comes to a large amount of documents and files, DOCman is my first choice! The easy setup of Categories, documents and permissions offers an easy workflow, even on professional and commercial websites. The DOCman 2.0 UI is even more user friendly. I enjoy the batch assignment of many files into one category. The support of the developers is also worth mentioning. The staff really took care of my issues and fixed them within 24 hours. This is what I call a support!! If you handle lot of documents, buying a subscription will save you time and nerves ;).

Tim Freak
Easy to use, customizable, and supported by professionals
In my opinion, DOCman is the best for organizing, viewing, downloading and uploading of documents. Our organization makes extensive use of DOCman to allow site visitors to access a large amount of documents and allow employees to feed in to a simple and fast database of documents. The support provided during the migration from Joomla 1.5 to 2.5 was exceptional. DOCman is a product of great value, sold at a small price.

Luigi Paolo
Great product and support
Great product and support, I have used DOCman for a number of years now and I'm very happy with it, especially with version 2. Good response time from the Support Team when some help was needed.

iSource Design
Love it (after much fussing)
I would have given an Excellent rating, but I had to do much fussing with my Joomla template to get it to play nice with DOCman. As a seasoned Joomla user, I have found it standard that any commercial extension would have a global configuration panel. Unfortunately, I discovered this is only available through the menu item options, which is fine once I learned how to use it that way. Overall, though, I really like how it works. DOCman used to be, and is once again, the go-to solution for Joomla document management.

Will Keyworth
Great timely support when needed!
DOCman is a great component for delivering files to my clients. I recently upgraded one of my websites and decided to upgrade from DOCman 1.6 to 2.0. I was aware there is not an actual upgrade path but since I was adding all new files that was acceptable. Well something went wrong after I went live with my site. When I clicked on DOCman 2.0 to add new files, DOCman 1.6 came up. DOCman support was very professional, courteous and fast to go into my site and fix DOCman 2.0. I will continue to use and recommend Joomlatools extensions and components. The subscription is worth the Money.

Clayton Cavaness
Looks great and has great potential
I have used the old version of DOCman (1.5/1.6) for some years. When upgrading the site I looked for some alternatives as there were some minor things that annoyed me, but I kept getting back to DOCman. I have used version 2.0 on another site and it looks great ! Now I can't wait for the migration tool to finish so I can get DOCman 1.6 upgraded to 2.0

Jacob
Great support !! Great Component
I want to thank the team with their help to solve an upload document failure from the front end. Seems to be a Java script failure icw Gcalandar. thanks for the support. PS When will there be a dutch translation availible for the latest version of DOCman?

Bas van der Kruijt
Happy sharing
Makes sharing really easy and the best part is the option to store documents locally or in the cloud.

Varun Bhardwaj
It does what it has to do
DOCman does what it has to do. It works stable why I decided for DOCman.

Helmut
The way Joomla extensions should be!
DOCman is an example of a Joomla extension that excels at doing what it was made to do - document management. The new version is steadily adding more and more powerful features, and the support is outstanding. I'm delighted with the extension and the support - this is what every Joomla extension should be like!

Geoff Todd
Excellent Tool, fair price
I've been using DOCman for years (since Joomla 1.0) and have found it to be one of my "must-have" tools. Supporting the continued development is well worth the modest annual subscription price. I've gotten 10 times that value back in usefulness! Thanks, Johan and all at Joomlatools.

Bruce Nazarian
Robust and consistent delivery of files
I have used DOCman for a number of years, I have pushed it into school sites that cater to 10's of teachers and hundreds of students, continually upgraded it on local and state government websites, all with the expectation this tool would deliver on robust and consistent delivery of files and usability. I have come back to use it time and again. You can count on this tool, you will find it easy to implement in your own website. Thank you Joomlatools team for continuing the development over the years :)

Noel Dixon
Useful component
DOCman is a well known Joomla extension and was recommended by a friend. The extension is good & robust coded based on a specific framework. This is a good point.

carryshappy
A great extension gets better
Congratulations to the team on the release of DOCman 2.0 RC1. It's looking better than ever, will be outstanding when stable and released :)

David Boggitt
DOCman 2.0 Rc1
DOCman's improvements continues to make this extension a must have for any large document library. The new features allow users to create sub-folders for files. Will continue to use and support this fine product!

Connecting Point
DOCman is still my first choice
For many years I have been using DOCman. I am happy with DOCman because I've never had any problem with it. With the new version DOCman 2.0.0 RC 1 I had some issues but Johan from Joomlatools solved it in no time (DOCman had to be re-installed). That's what I call support. Great. DOCman is worth its money!!

Andy Hermann
Thanks DOCman Team
Simply put the effectiveness of the support and the time taken by the developer to help me install the component, a big thank you for this great extension and support team.

Johan Bernard
DOCman and Joomla 3
After email support to find out when DOCman would be ready for J3.0 they emailed back to let me know there is a RC version available, although not the full release I am happy to use the RC 1 release for my up and coming site, We have used DOCman for a few years now and it just keeps getting better and better. no issues uploading and getting started very simple to use and straightforward. So happy DOCman is now J3 ready (RC status).

Richard Corden
Super Support
I just installed DOCman with EXTman on a joomla 3.1 installation, even though it's still in development. Everything seems to working just fine and it looks great! I had one little issue with the default joomla SEF, because the DOCman links broke when i turned SEF on. I couldn't figure it out myself, so i posted a topic on the forum. Whitin a day they figured it out and fixed my problem!

Yvon Aartse
DOCman is Fantastic!
I have been searching for an extension like this for over a year, not really knowing what I needed! A friend told me about DOCman, he uses it on all his sites. Once I bought it and downloaded it, it went straight into my site-easy as pie. One thing I find lacking in an open source environment is support for noobs like me, so I VERY much appreciate the support and documentation of DOCman.

Karl Franklin
Slow development cycle, great results
DOCman is a feature rich document/file management system and I love using it. Minor fixes come out on a regular basis (fixing bugs). New upgrades or features on the other hand ofter take much longer than the initial estimate. According to their own claims, this is due to quality control, they appear to deliver a rock solid product.

Jurgen Gaeremyn
Great Product + Great support = Happy Customer.
Control beyond my expectations using Joomla's ACL capabilities. Accolades to the DOCman development team for providing an excellent extension for managing documents. And thank you for the excellent support! Great Product + Great support = Happy Customer.

Jack
Good features and support
I've been using this extension for several years without any problems. Not only very useful features but also user-friendly and easy to use. I can say that the support team is also really great and reactive.

kullakant
Statistics! Statistics! Statistics!
Statistics. You can display a download counter per document. All downloads are also being logged (by user, IP, browser, date and hour) to give you a full overview of what is happening with your documents.

flashxml
DOCman 2 Beta - a raw diamond with the potential to set a new quality standard
My review is based on my 6 month long experiences with DOCman 2 Alpha and Beta. I am using DOCman 2, since the alpha, for an internal company document sharing platform. I have to say that even for an alpha version, the software was rockstable. What Joomlatools did with DOCman 2 Beta is breathtaking in the Joomla world. On the technical side, even for beta software it is pretty flawless. The best thing about DOCman 2 is by far the support. The quality of the support definitely sets a new standard and is worth much more than the annual fee for the software.

Sebastian Melzer
Can surely recommend
Had a challenge since inside Joomla I had already setup several groups with limited access. Thanks to great support got it up and running.

Jestyn
Pretty flexible and solid
Pretty flexible and solid, this extension gives you the most power undoubtedly for managing documents. I did have a couple of issues, but support was top notch. I tend to radically base my review rating off of support. It has been great so far. Anyone looking to manage and offer any kind of documents, with complete control, should look at DOCman.

Ryan Boog
Over 3500 documents running on our site with DOCman
We recently installed DOCman and have found the product and the support from the team to be excellent. We implemented DOCman beta 2 initially and have since upgraded to beta 3. Currently we have over 3500 documents running on our site with DOCman and have found that most of our queries have been successfully addressed during the setup phase. Thank you to everyone at DOCman. We look forward to the next release.

Helen
Great System - Even Better Support
I've been using DOCman for some time to manage my technical library. It's a fantastic component which I cannot recommend highly enough. Recently I ported my site to Joomla 2.5 and had issues integrating DOCman since I had a legacy, non-standard file structure. The developer went overboard in helping me, saying that it was just part of the support they give to DOCman users. Get this component. You won't be disappointed with either it or the support.

Christopher Bennett
The missing link
DOCman was the missing link in making my online business easy and simple for both clients and myself. It's an amazingly simple and intuitive package and has never failed me in the many years I have been using it. I can not recommend this highly enough. Excellent service and support from a great team. Thanks

Dom McGlinn
Super Extension
I can attest to the fact that DOCman is a very good and easy to use extension. We have a website with over 10,000 PDF files which are managed by DOCman. You hardly need support but when you need it they really make an effort to help you out. Thank you for this Super extension!

Remco
First class
I've been using DOCman for years and have always found that it just works. In updating my site from 1.5 to 2.5 I had a problem. I got a solution in no time at all. They sorted it all out for me in no time. Can't ask for any more than that. Thank you for a great extension and your kind help.

Paul Wood
Great job from DOCman developers
Hi, we have been using the DOCman component for some years now, it is a great component, easy to use and trouble free. I'd like to thank the support team especially Johan for solving a problem which had to do with another one of my components which created me a serious malfunction.

minos
Great, easy to use extension
Just installed last night. Took no time to setup. Very configurable. Had to tweak default CSS to avoid table expanding beyond my Joomla template content area. This was done all in the backend without the need to manually alter files via ftp as other products need. Support was also great in responding to my questions about user permissions. Well worth the subscription.

Danny Whiting
2.0 is an awesome component
The ACL in 2.0 is amazing, so powerful but intuitive and the config is so easy. I had some issues with my host configs which DOCman support talked me through; the support was simply excellent. So well done folks!

Stan
Super Hero status
I have used DOCman at several companies now and find the product excellent and easy to use. I highly recommend this product to any company.

Neil Watson
The best only gets better!
I have been a long time DOCman user from my first 1.5 site until today. I have used it in a variety of different sites with different needs. It just work! Its easy to modify to fit your needs and the support is out of this world. Faster and more knowledgeable support than some high end technology companies. This is a MUST for anyone needing a top of the line Document Management solution in their Joomla site.

Ken Karl
Good app that just works
I have been using Docman for a couple of years now and it has always just worked. Easy to instal and easy to use, solves the task I need it to solve. When I upgraded to Joomla 2.5 I ran into some errors, headed over to the support forum and got an answer within the day that they would look at my files and the day after I had a solution. Good support and a good app that just works.

Christian Almgren
Great support and product
Thanks for the prompt replies to our questions, I dont normally use commercial extensions but we paid for this extension and the support that came with it were well worth the modest spend plus more. All the best with the extension and I highly recommend Joomlatools (Docman) as a trusted provider.

Mal
This component does all a file manager has to do
I've been using DOCman since 2008, first on a Joomla 1.5 site, now on Joomla 2.5. This component does all a file manager has to do - and it does it sure, safe and comfortably. In all those years I had only one single problem - and the support was great and quick.

Achim
DOCman 2.0 - What an improvement!
I'll keep this short. Our organization has been working to find a good document management and file download system for a long time. I installed DOCman 2.0, and was immediately relieved to see multiple folders/subfolders for files and images. Drag & Drop, SEF urls to documents and a simplified interface. DOCman support is phenomenal. I had answers to three questions in less time with the DOCman team than I've had with a single question anywhere else. We have no other viable options that work like DOCman 2.0 does. Great job JoomlaTools on both the product and support!

Michael Ridinger
Great product with great support
I've been using DOCman for some years now and it's the one I'll probably be using for a long time in the future. When I had problems after a complicated migration of a large site with thousands of files, the support was there to help me get out of trouble. I'm eagerly waiting for the 2.0 version. Go, guys, go!

Carlos Bahiana
Wow version 2!
I've used DOCman since version 1.5, today I tried version 2.0 (beta) .. good job! Also the support is excellent.

Paolo Tateo
Excellent Extension with Great Support
I have used Docman for a number of years now. First I used the old free edition and have since paid for the newer 1.6.6 edition which is well worth the money. It is easy to use from both the front end of the site and the backend too. I had an issue recently which I asked the developers about and they were very quick to help out and resolve the issue. Highly recommend.

David
DOCman rocks!
I just installed DOCman on my website and it does all it says. I had previously used phocadownloads and while good it didnt have all the functionality i needed. especially in the front end. This is money well spent. The support is fantastic as they answer all questions very quickly.

mightykc
Tried them all but this one ROCKS!!
Tried all of the download components available, but so far this is the only one that does exactly what it says and without errors. The price is very reasonable for what you get, but the support and the speed of the support is priceless!

DTP2
Easy to use and install component
As with the previous version, DOCman is easy to install, set up and use. I have to state that the component is worth a lot more than the minimal fee. I also use it as they have developed a good reputation in the past. Well done DOCman team.

Andrew Laird
native - more stable - no innovation
DOCman got native; more stable but I see no improvements. e.g. the download list can still not be ordered. make DOCman more innovative and I give you 5 stars.

Ju Ten
Great Component
I have been using DOCman on a lot of sites for a number of years. It is wonderful that it has gone native (in a positive sense). The price is an incredible bargain.

Paul M. Jacobson
The better choice
I purchased DOCman 1.5 for my upcomming new extensions site. The price is really fair. Can't say anything against it. It works like a charm and is stable. There is experience and knowledge behind DOCman. It is an excellent extension, go and get it.

Fahrettin Kutyol