DOCman 3.x to DOCman 4.0
Last updated: 08 September 2022
If you are unsure about the upgrade or have questions related to your setup, you can contact us and we can make sure everything is in order together.
Joomla 3.10.x or later
DOCman 4.x, check our upgrading guides when running an older version
Before you start the upgrade process please make a full backup of your site. If you have private documents, make sure your site is offline or make a copy of your site where you can work in.
Important Note: Our Joomla 4 compatible extensions are also compatible with Joomla 3, they're built to allow for seamless upgrading.
Upgrading to DOCman 4.0 is done via the standard Joomla extension installer. Navigate to Extensions > Manage > Install. Click the Upload Package File tab and select (or drag and drop) the DOCman 4.0 package, which you can download from the Joomla 4 tab in your Joomlatools dashboard's downloads section.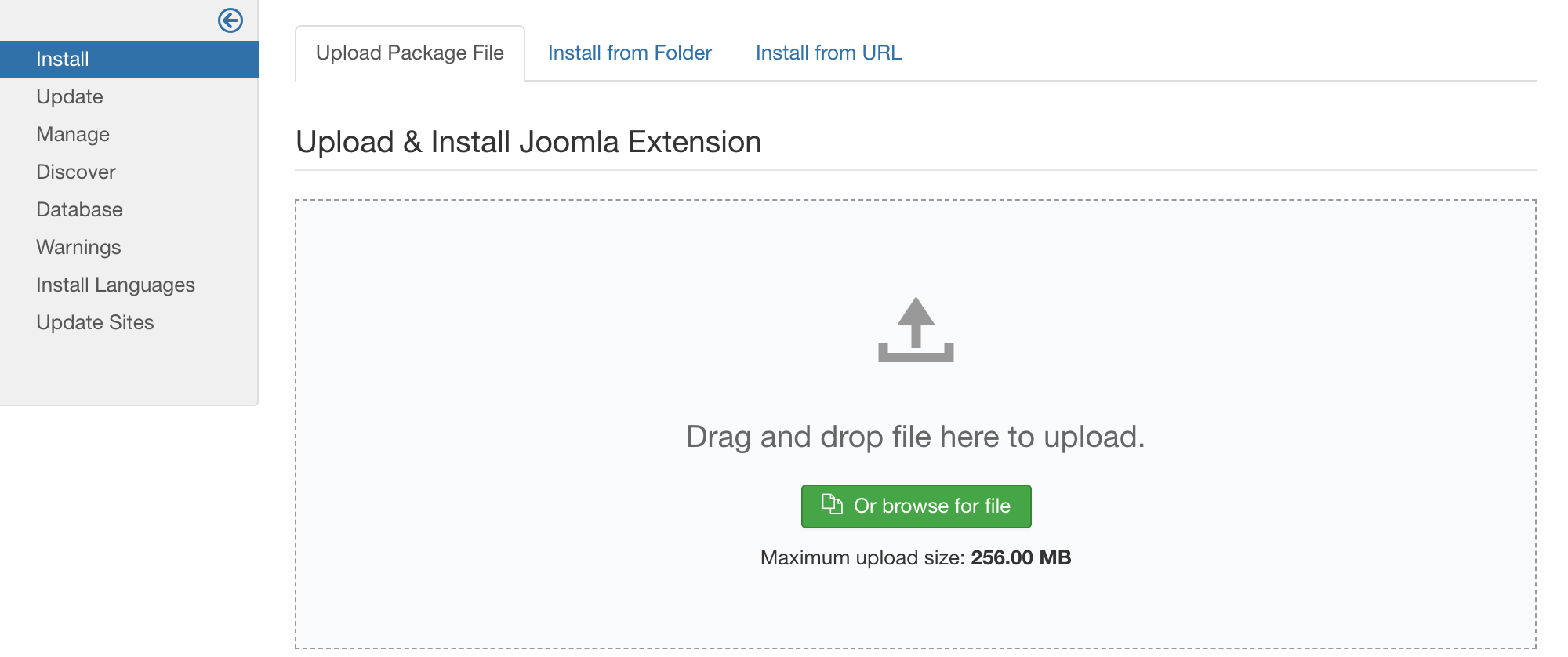 Also install the latest packages for our FILEman, LOGman, TEXTman and LEADman extensions if you use them on your site.
Since all our extensions share a common base framework your site might stop functioning if you don't upgrade all extensions together.
Over the years we have migrated the functionality of the file manager into the documents manager. All the features the files managers offers are also available in the documents manager, making it redundant. We found that having both files and documents was quite confusing for many of our customers.
With DOCman 4 we have removed the file manager from the menu.,If you really need it it's still there, you can just go to /administrator/index.php?option=com_docman&view=files. We do plan to completely remove it in the next major release