Leads
Last updated: 28 March 2022
The Leads plugin has been deprecated and is no longer available for DOCman 4. The functionality that it provided has been superseded by our LEADman extension's LEADman for DOCman plugin.
The LEADman for DOCman plugin displays a simple form when a visitor wants to download a document. The download will start after the visitor submits the form.
This plugin is great if you want to collect contact information of potential customers.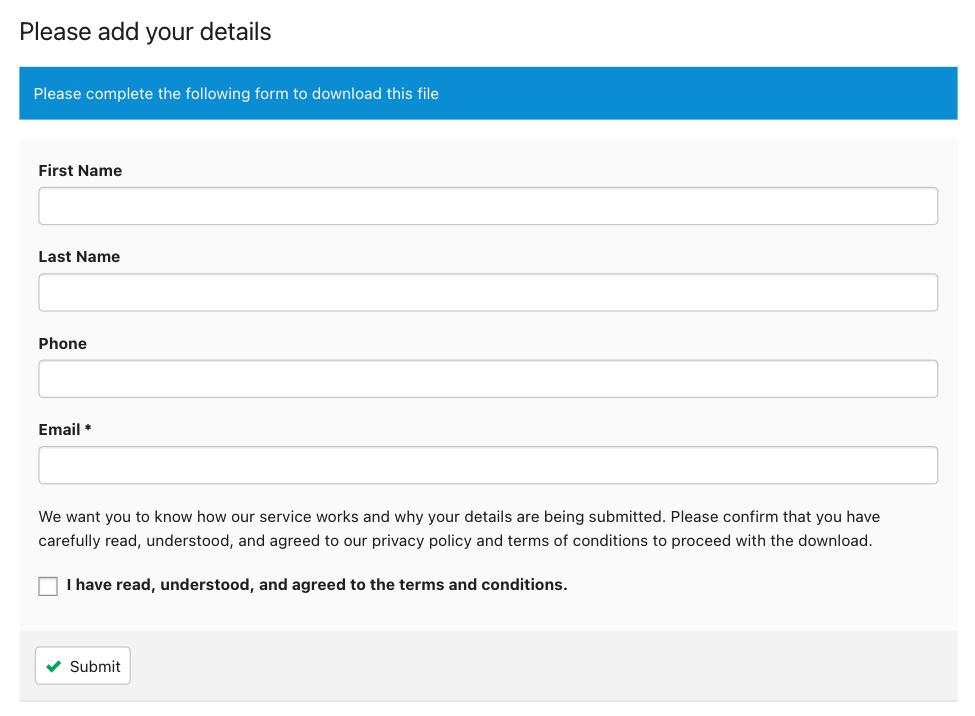 The LEADman for DOCman plugin is automatically installed when you install our LEADman extension, please see our LEADman documentation to learn how to install and configure it.