Documents module
Last updated: 28 March 2022
The Documents module shows a list of published documents.
The module is bundled in the DOCman installation package and available in Joomla's Module Manager after installing DOCman.

Filter by: Menu Item, categories, tags and owner. You can optionally display: category, icon, document date, document size and more.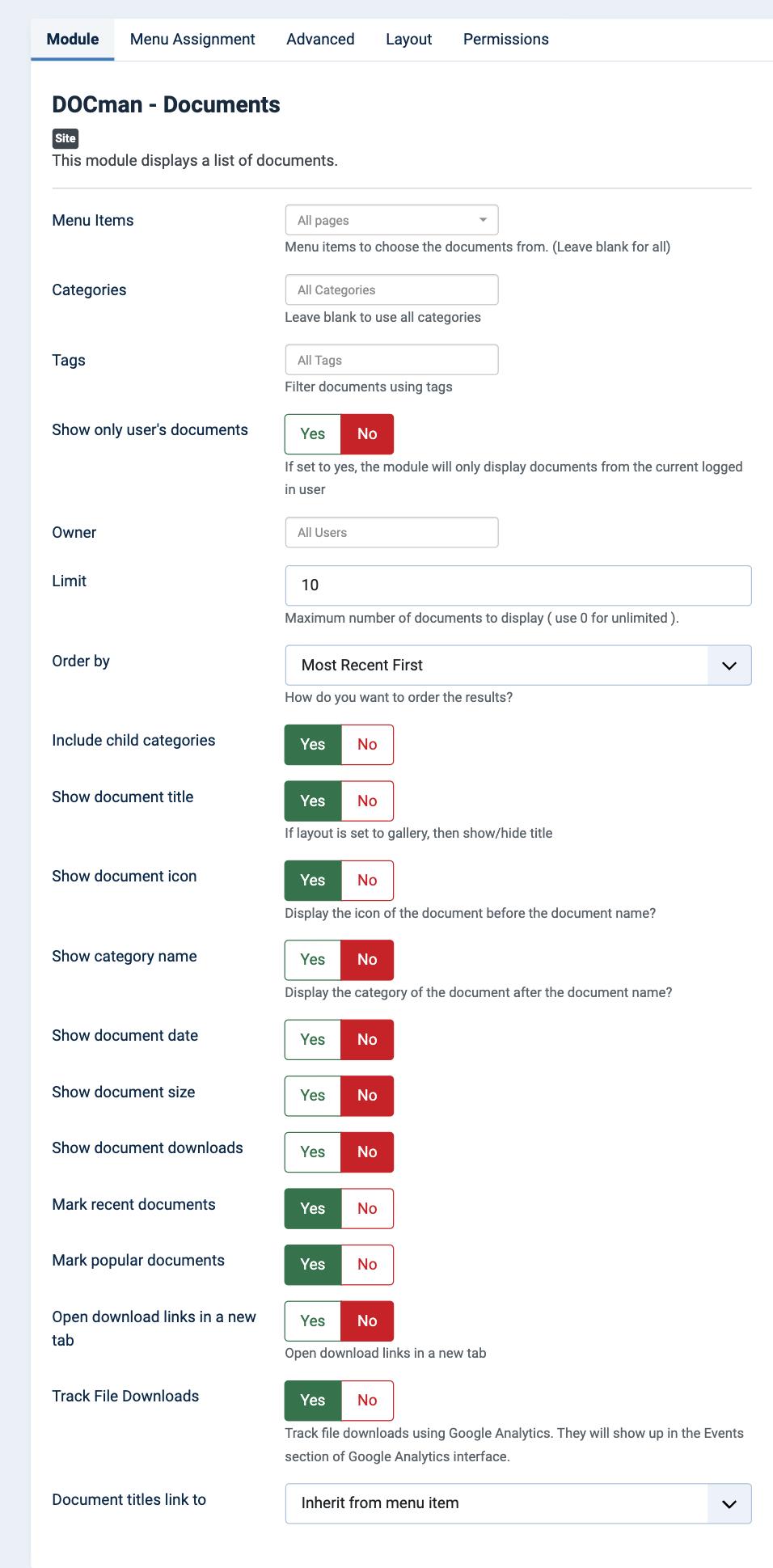 Set the number of days a document should be considered as new, set how many downloads a documents must have had before it can be marked as popular, change the module's layout and more.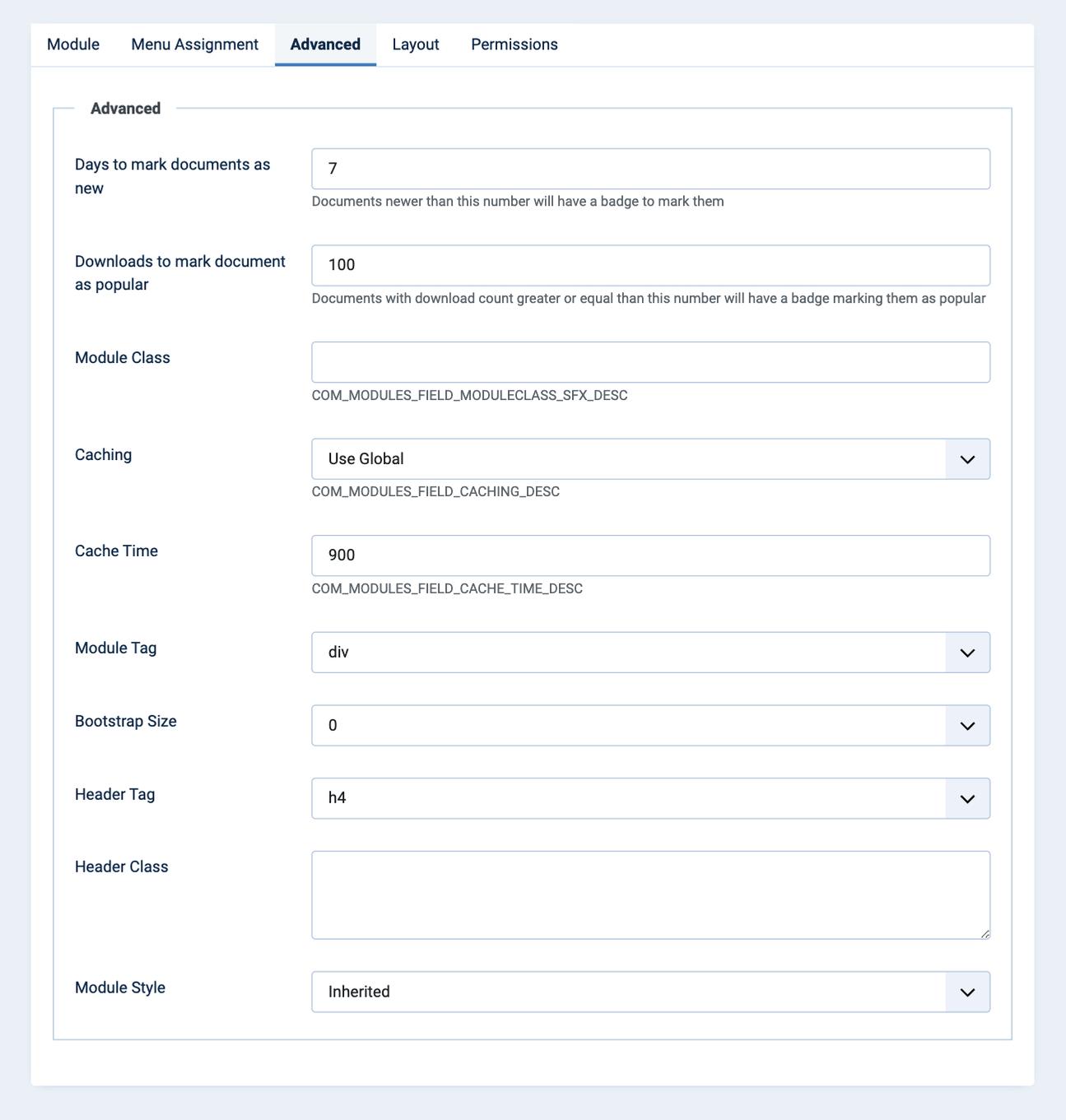 You can create a list of newest or last added documents by select the appropriate value in the Order by parameter:

Please see the Gallery module help article.
Please see the Image slider module help article.