Submit document
Last updated: 11 May 2022
Display a form to accept documents from users. Try the submit document layout on our demo.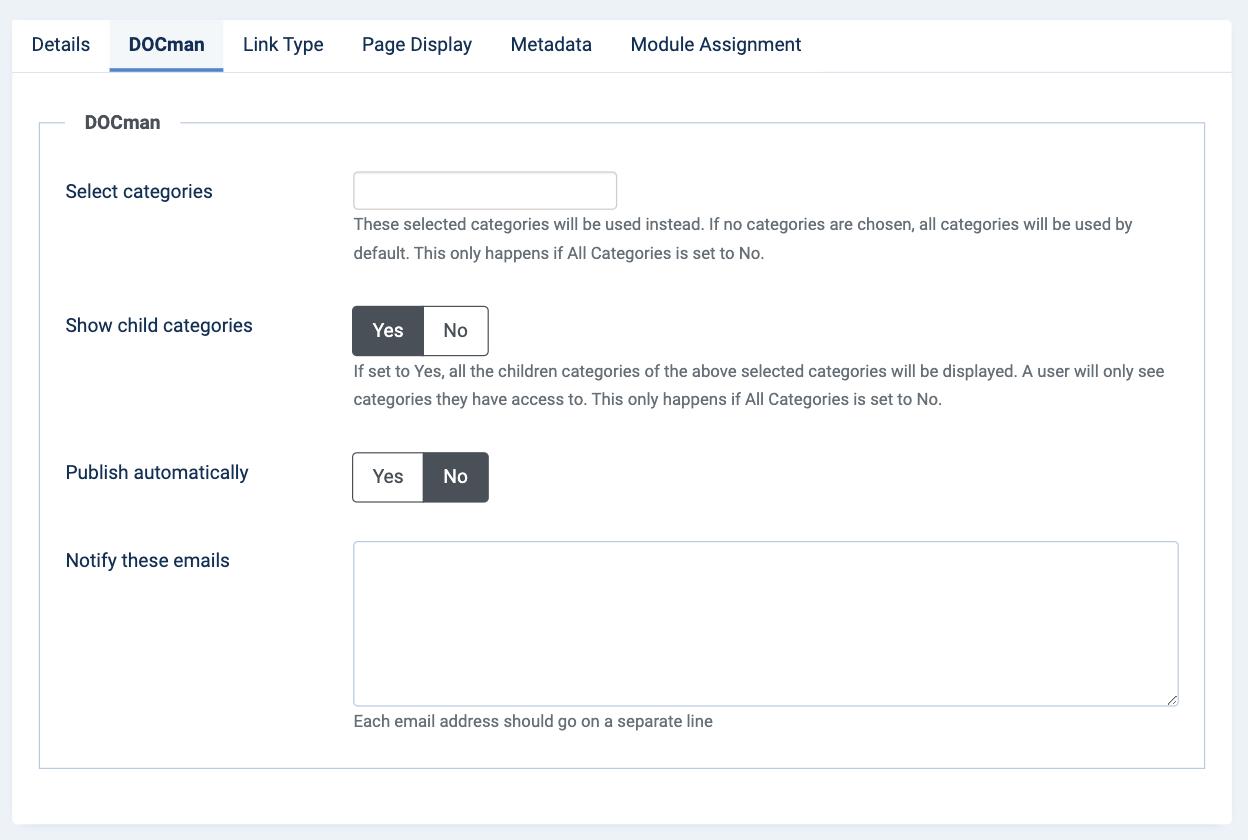 There are several options you can use:
Select categories: the categories available to select in the submit form.
Show child categories: include the child categories of the above selected categories.
Publish automatically: set to Yes to automatically publish the submitted document.
Notify these emails: notify these people on each submit.