Payplans
Last updated: 10 April 2017
PayPlans is a membership extension for selling services online & provides automatic subscription and effortless billing management.
PayPlans can easily restrict access to DOCman by dynamically adding and removing users from User Groups based on the subscriber's membership plan.
Let's create a membership that grants access to premium documents in DOCman.
Create a Premium user group and define which categories or documents can be accessed by this User Group.
Using the User Type app in PayPlans users that subscribe to the Premium membership plan will automatically be added to the Premium user group. Resulting in access to the DOCman categories and documents.
Once their subscription expires they will be removed from the Premium user group and added to the Public user group.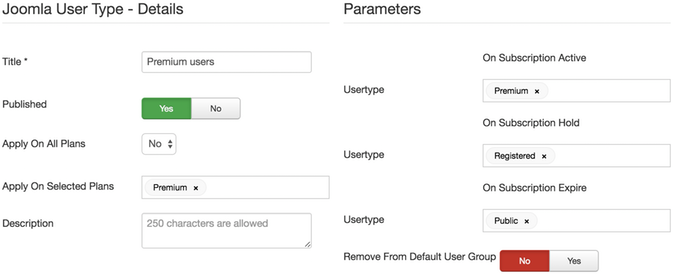 You could also make visitors see documents but not download them without a membership.