How to attach files to Joomla articles.
Have you ever wondered how to attach a file to your Joomla article? Did you know that our FILEman extension has an attachments feature that makes this very simple?
Here's how you can attach one or more files to your Joomla articles with FILEman.
Attaching files to articles
Attaching files to articles could not be easier than with FILEman's built-in attachments editor button. Simply click on the attachments button, wait for the file attachments dialog to open and then upload the file(s) that you want to attach to your article.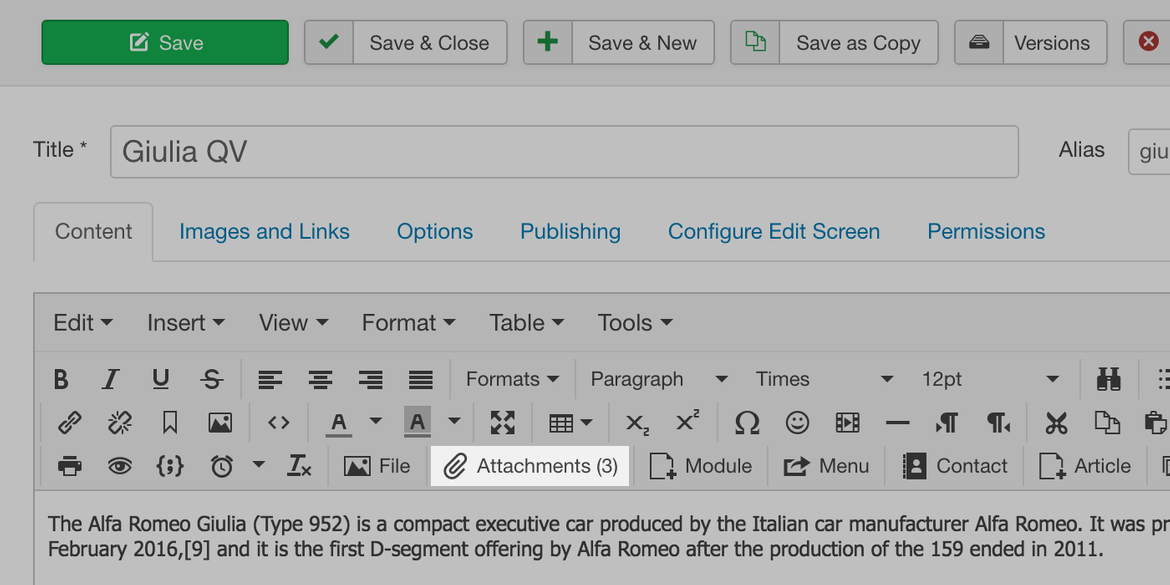 Displaying attached files on your site
From the FILEman settings screen you can choose between two different attachments layouts. You can choose between list or gallery layouts.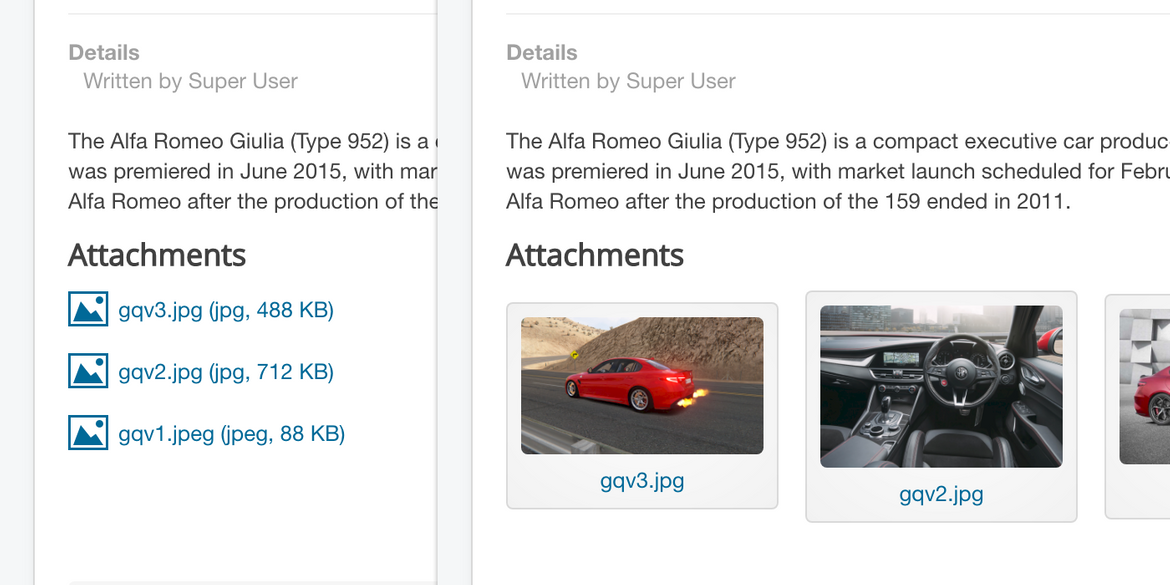 Read more about how to attach files to your Joomla articles.
Get started
Supercharge your Joomla media management with FILEman. Go ahead and try FILEman on our demo or download it from our Support Center. Not yet a member? Get a subscription and start using FILEman today!
Be the first to know about upcoming extensions, features, and news by following us on Twitter or Facebook.