LOGman 4.0 provides content analytics for Joomla content items. Page views track how many times content pages have been accessed throughout the website. This data was exposed as metrics in LOGman's analytics view.
LOGman 4.1 now allows you to visualize these page views as read activities in the backend activity stream. This makes it very convenient when you need to find out who read a given article and when they read it.
Read activities are also displayed in their own special list to avoid cluttering the stream on high traffic websites. To switch between lists you may use a special filter which you can find on the left sidebar of the backend activities view.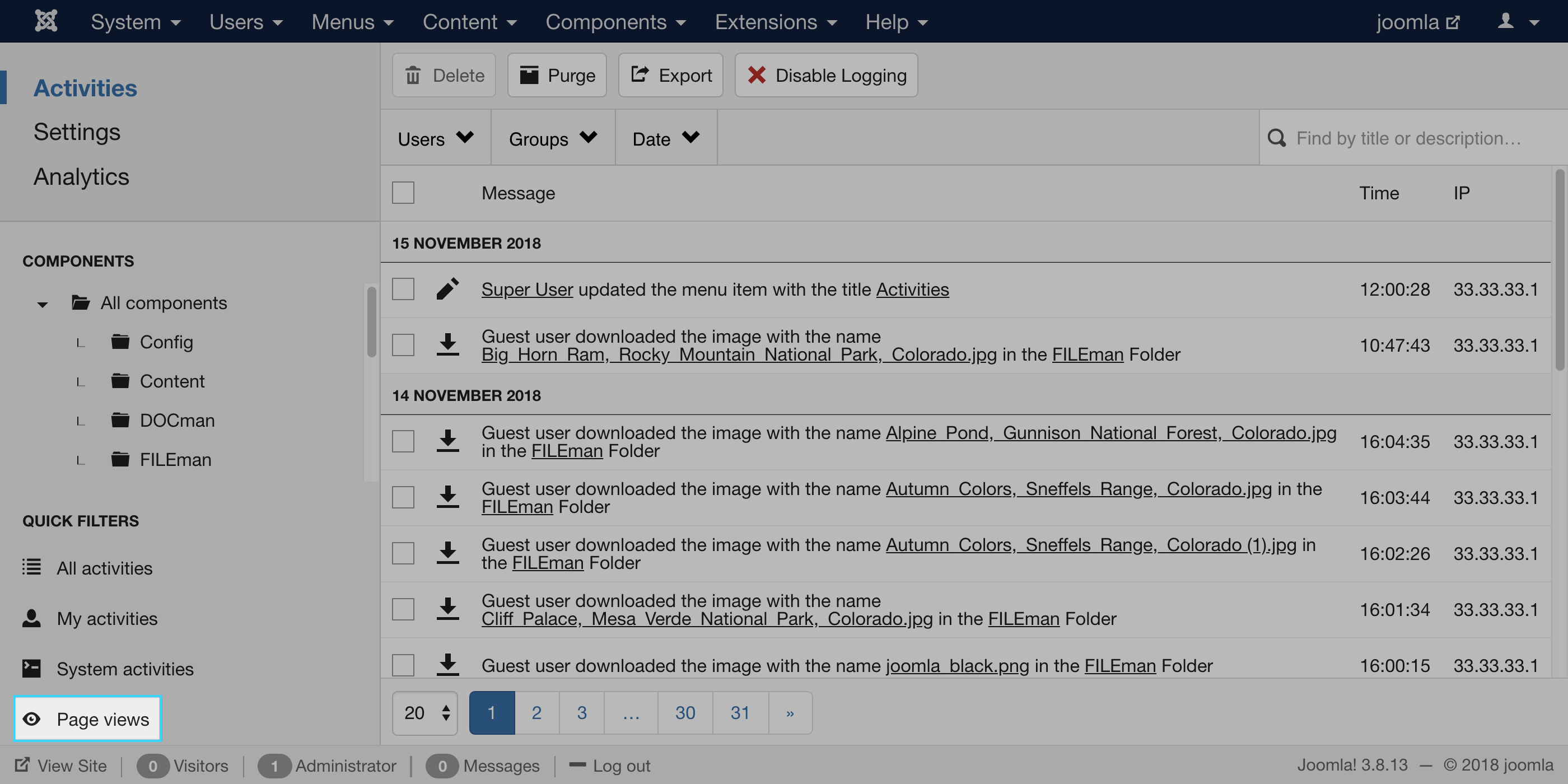 When you click on the Page views link, the stream will render read activities only. Page view activities can then be additionally filtered, just as you can with regular activities, e.g. by usergroup, date, etc.
Although we first introduced impressions support for Joomla articles, LOGman is also capable of supporting analytics data for other extensions too.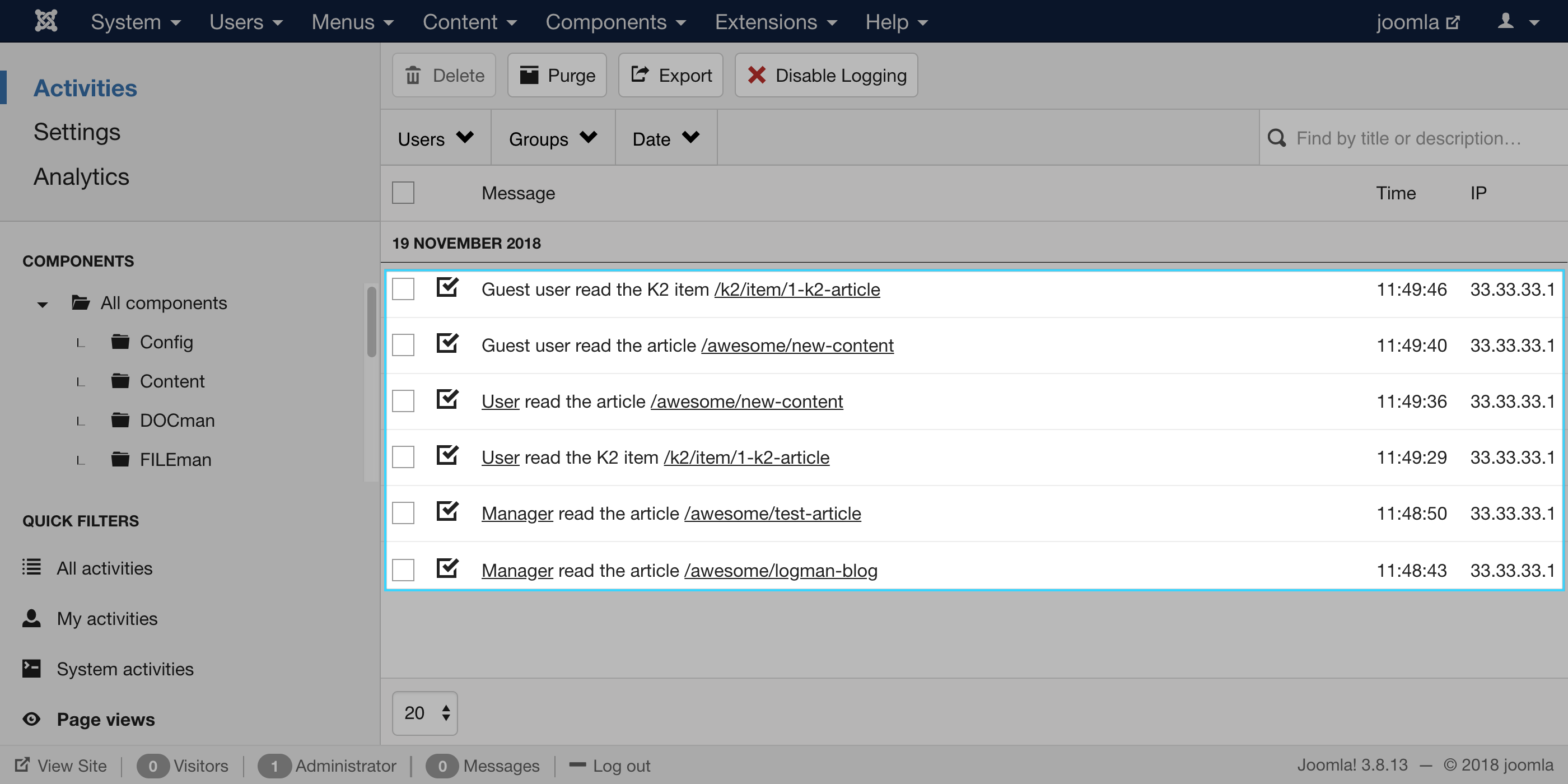 By popular demand, LOGman 4.1 now supports content analytics and pages views for K2, a well known content extension for Joomla. This means that LOGman can now track page views whether your visitors read Joomla or K2 content items.
In LOGman 4.1's Analytics view you will find a brand new selector for filtering statistics by component. You can now generate and review page view metrics on a per component basis.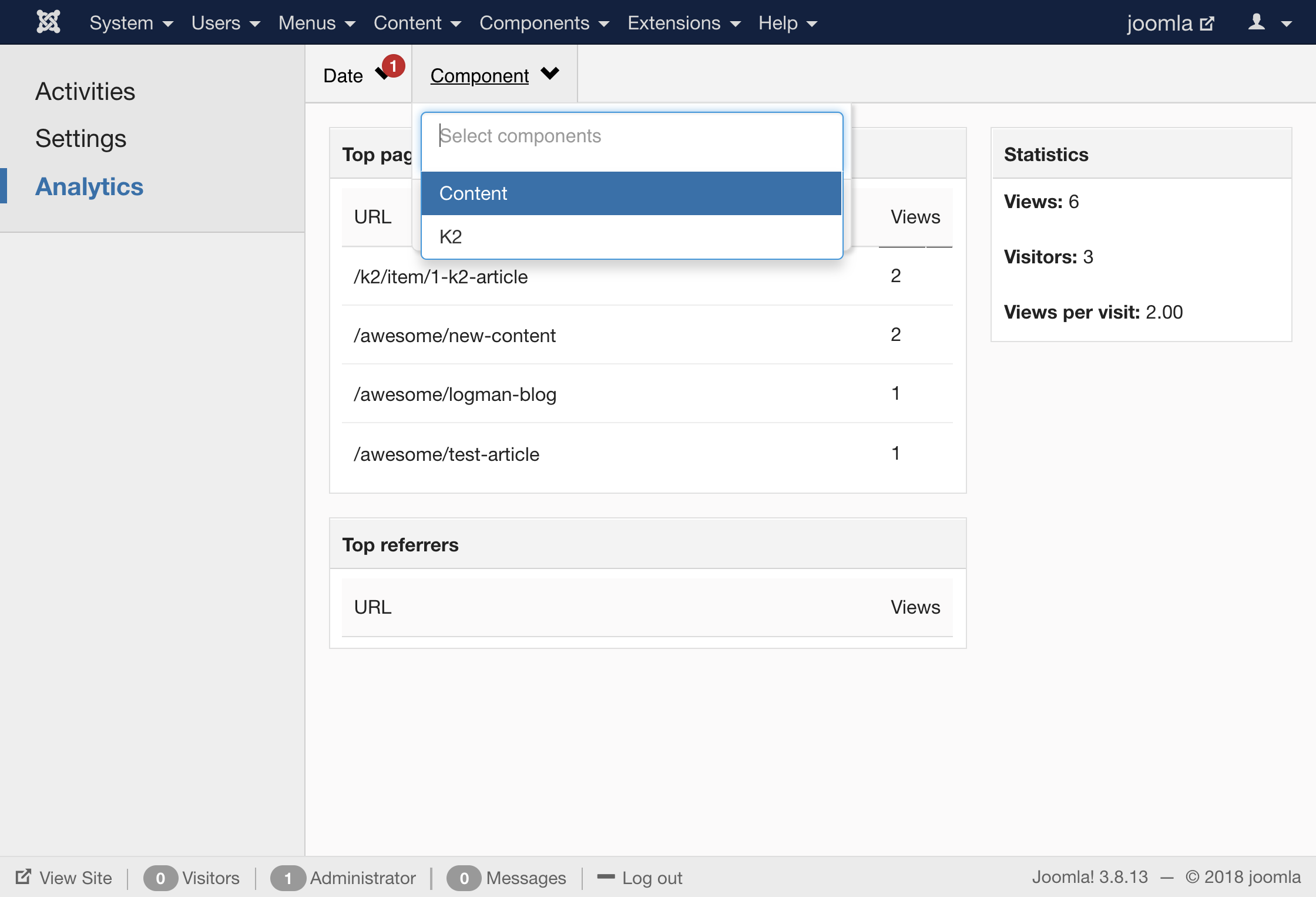 LOGman 4.1 provide fixes for the following issues:
Early load of plugins translation files: This affected multilingual sites by loading component language files before determining the current site locale.
Impression link path issue: Badly constructed analytics view links on Joomla sites running inside folders.
Guest filtering not working.
Hide show more button on frontend activity when the limit is attained.
Impressions count stop at default limit: Removed the default limit for statistic queries.
Check the changelog to see what else changed in LOGman 4.1
Supercharge your Joomla user activity monitoring with LOGman. Go ahead and try it on our demo or download it from our Support Center. Not yet a member? Get a subscription and start using LOGman today!
Be the first to know about upcoming extensions, features, and news by following us on Twitter, Facebook or Linkedin