Here are the important improvements in TEXTman 2.0.1
The 'Home' button in TEXTman's sticky toolbar was a little bit confusing because it wasn't immediately obvious that clicking this button would take you back to Joomla, so we've fixed this by renaming the button 'Back to Joomla'.
We also made the button smart! It will take you back to the page where you entered the TEXTman interface from, for example when you clicked the edit button in an article. In case TEXTman doesn't know where you came from it will take you to the site homepage.
This is a little usability feature but it makes a world of difference if you are editing on a daily basis.
Proir to TEXTman 2.0.1, clicking on an article's 'save', 'discard' or 'publish' buttons meant that you were redirected to the TEXTman dashboard.
This is not always handy, especially if you are switching between a preview and the editor whilst working. You don't want to have the editor redirect each time you click 'save' or 'discard'.
Now if you click on 'save', 'discard' or 'publish', you will stay in the article editor screen. To go back to the articles list, just click the dashboard button in the sticky toolbar on top.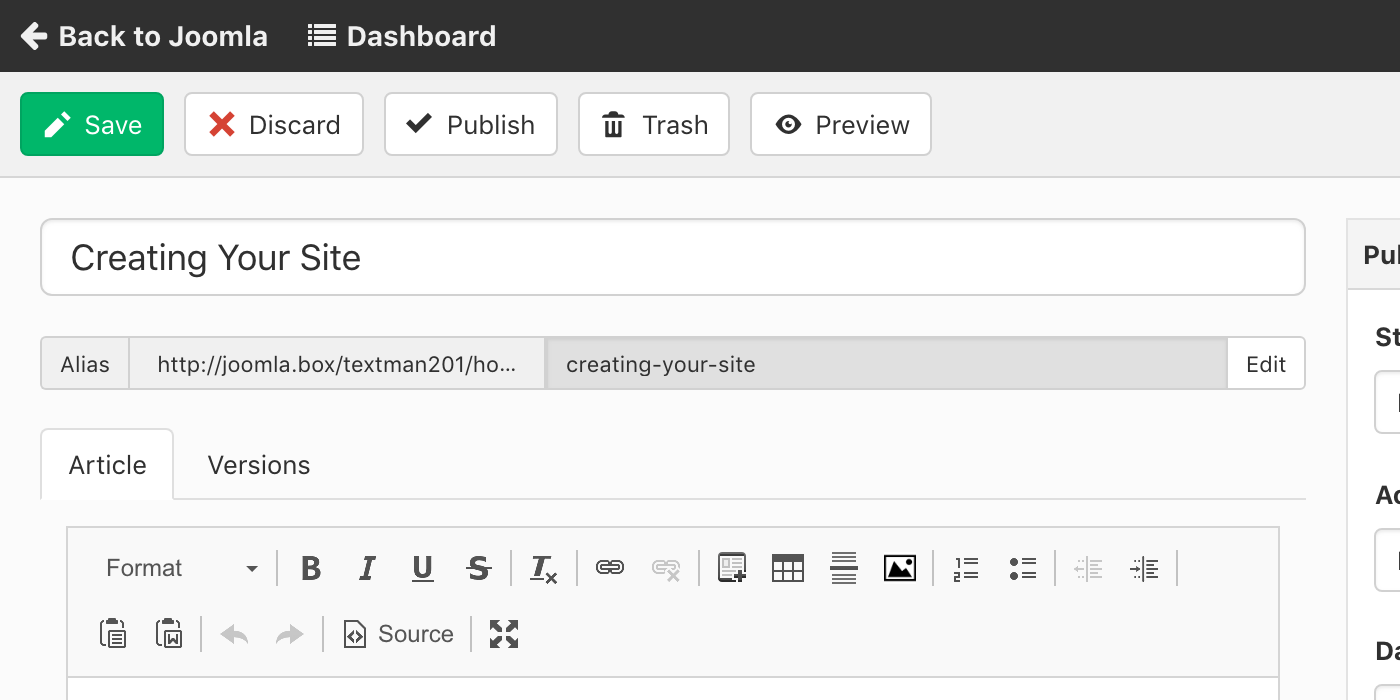 If you have our FILEman extension installed you will find that the image editor button has been replaced with FILEman's FILElink UI button. The button no longer appears below the editor, which can be confusing as we had two buttons with the same functionality.
You already have the most feature-rich file manager for Joomla installed on your site, so we've now hooked that up for you!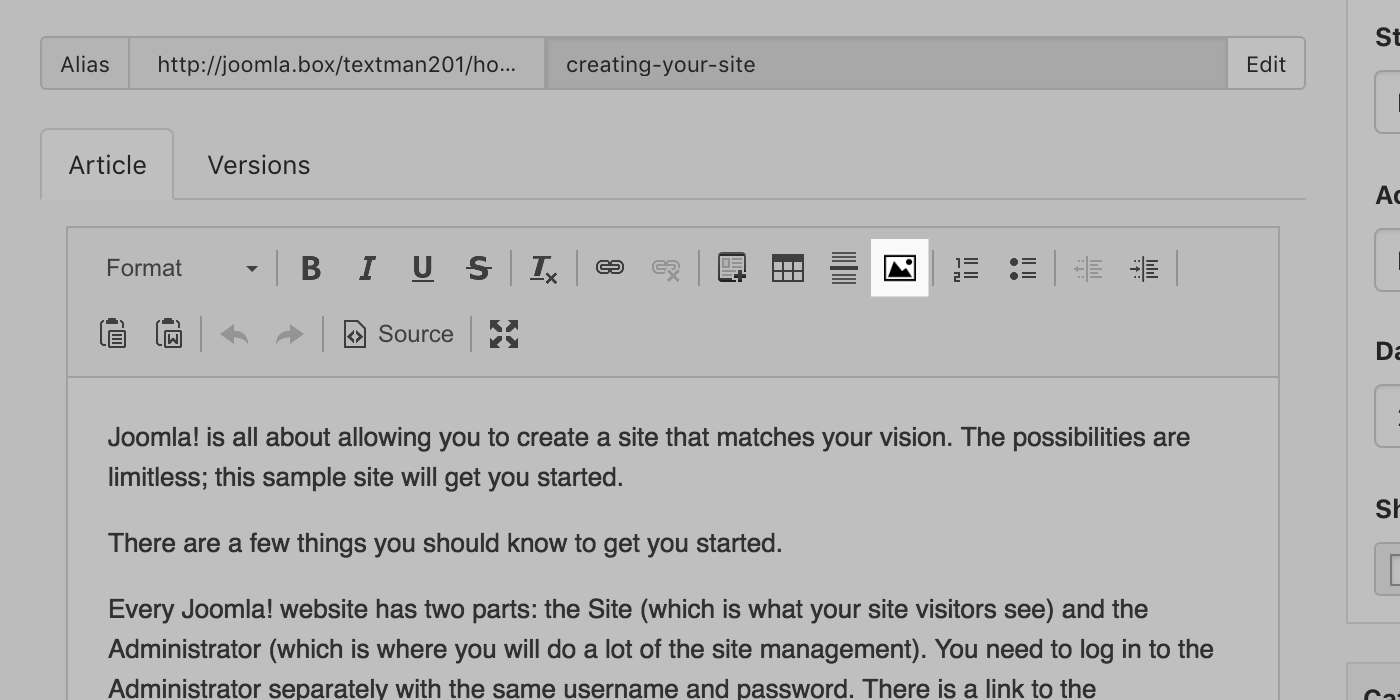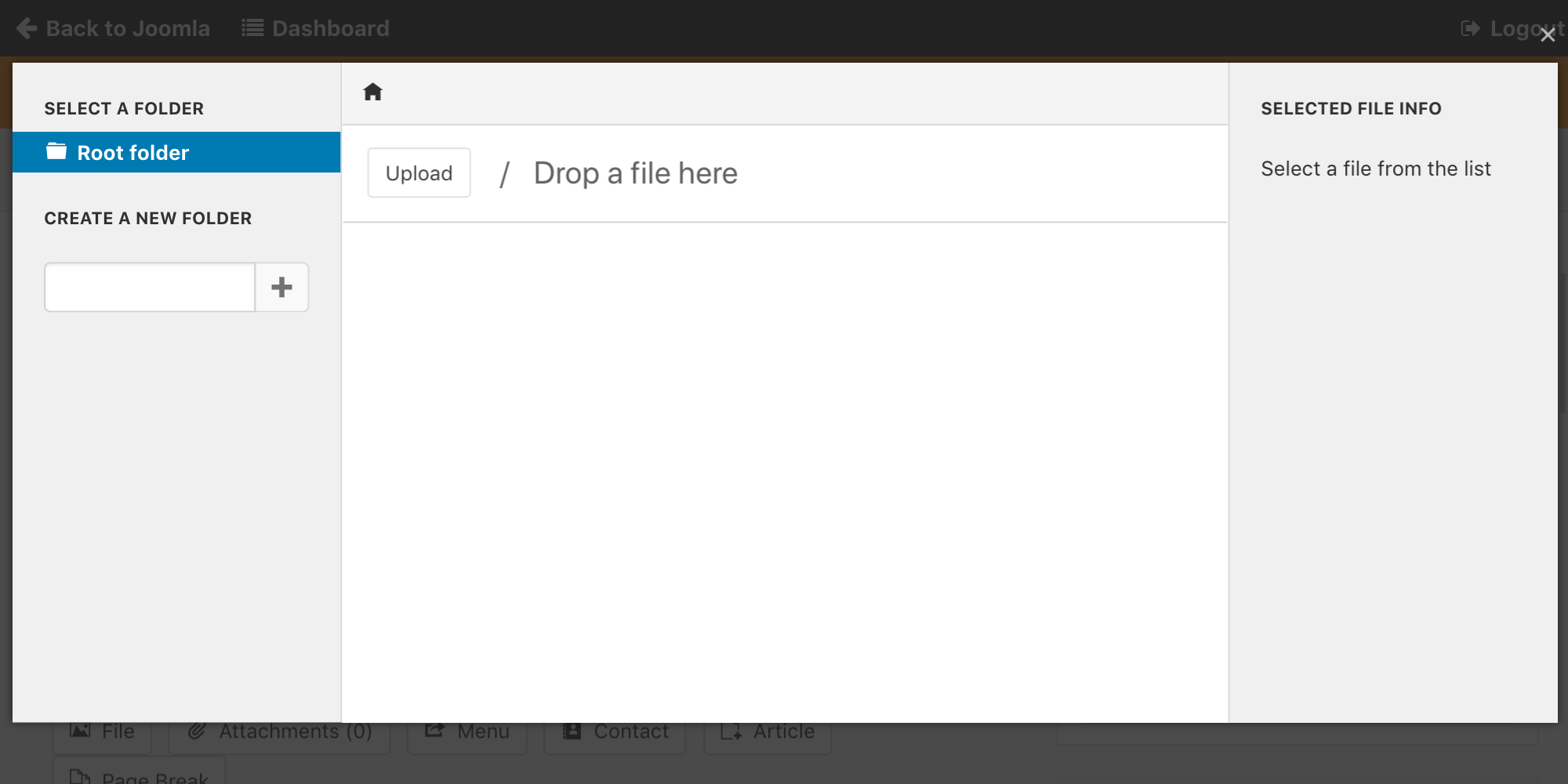 This was a small but important change. We moved the checkbox for generating a draft to the begining of the URL, small changes make a difference too!
TEXTman is designed to work out-of-the-box with Joomla, but what happens when you don't have an out-of-the-box Joomla set up? Well, we've improved TEXTman so that it will now support custom Joomla article views. If you have a custom Joomla set up and need to know if TEXTman can help with your workflow.
Check the changelog to see what changed in TEXTman 2.0.1
Supercharge your Joomla article editing flow with TEXTman. Go ahead and try TEXTman on our demo or download it from our Support Center. Not yet a member? Get a subscription and start using TEXTman today!
Be the first to know about upcoming extensions, features, and news by following us on Twitter, Facebook or Linkedin