TEXTman 1.0 RC is here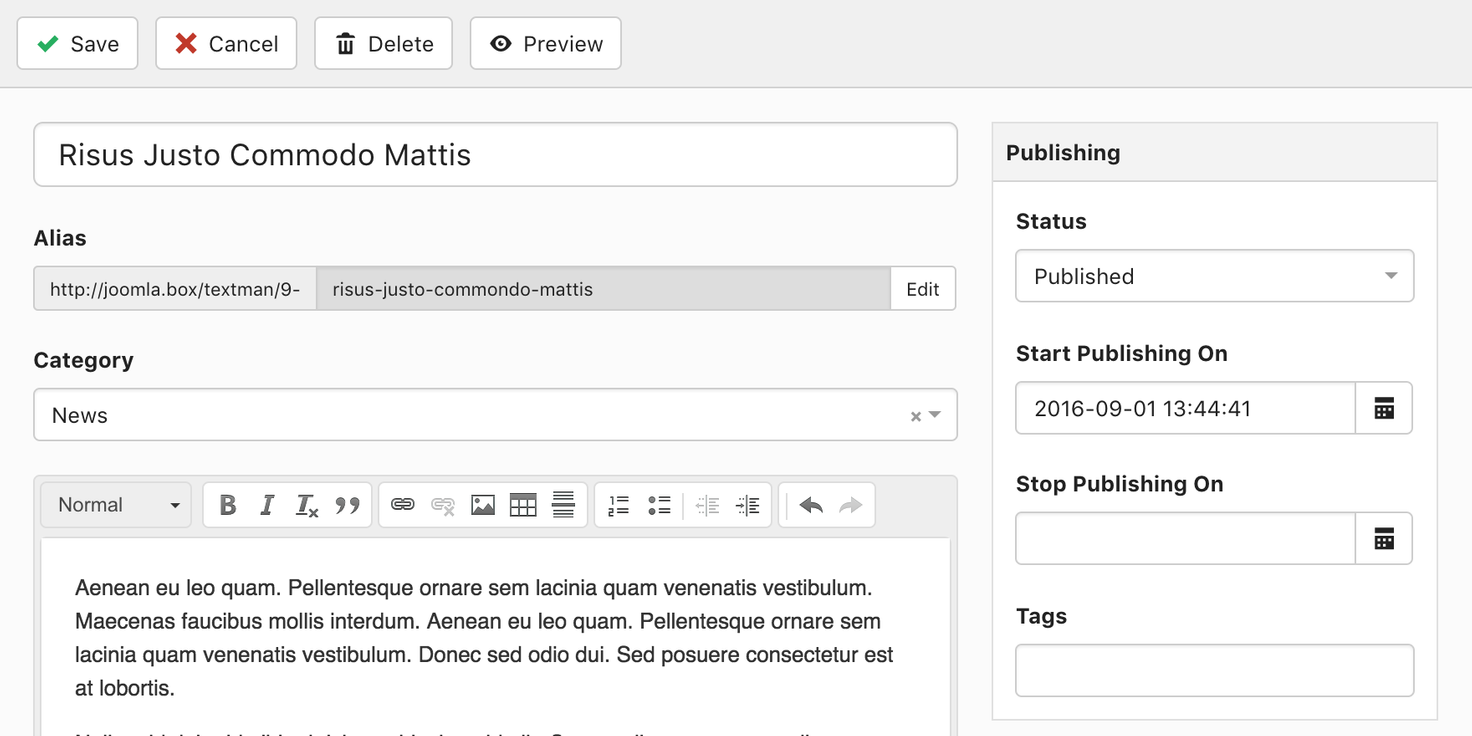 Three months ago we introduced TEXTman beta, a frontend article manager for Joomla. TEXTman simplifies publishing articles from the front-end of your website and boosts your productivity.
We are now on the last stretch with the arrival of the release candidate (RC). It contains loads of new features, improvements and bug fixes.
Here is what's new:
Attachments, attach files to an article using FILEman.
Drag & drop ordering, easily re-arrange articles.
Featured image, enhance your articles with an image.
Auto correct, character combinations are converted into symbols.
Auto create categories, create categories form the article edit screen.
Auto link, typed URL's are turned into links.
E-mail notifications, get notified when specific actions are performed.
Meta description, customize the page meta description tag.
Social Media tags, built-in support for Open Graph and Twitter Cards.
Our TEXTman product page will tell you all about these new features in detail.
Curious about TEXTman?
Go ahead and try TEXTman on our demo.
TEXTman is available for download on our Support Center. Not yet a member? Get a subscription and start using TEXTman today!
We love to hear your feedback on how we can make TEXTman even better.