Saying goodbye to 2016 with new releases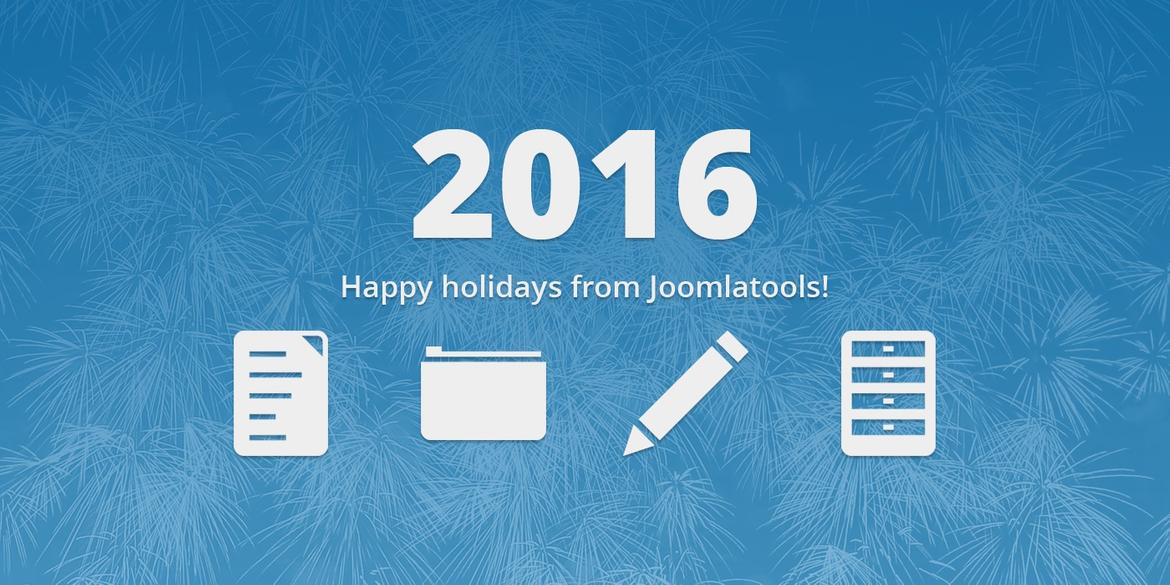 It has been a busy end of year at Joomlatools. We want to say goodbye to 2016 in style and are ending the year with maintenance releases for all our Joomla extensions.
DOCman 3.0.1
This maintenance release fixes all reported bugs after the release of 3.0.0 earlier this month.
See the changelog.
FILEman 3.0.2
FILEman now comes with an improved, faster gallery view in frontend. We also squashed many bugs for a more stable experience.
See the changelog.
LOGman 3.0.2
LOGman got some love as well fixing various translation errors and API improvements to make it easier to build more powerful integrations.
See the changelog.
One-click updates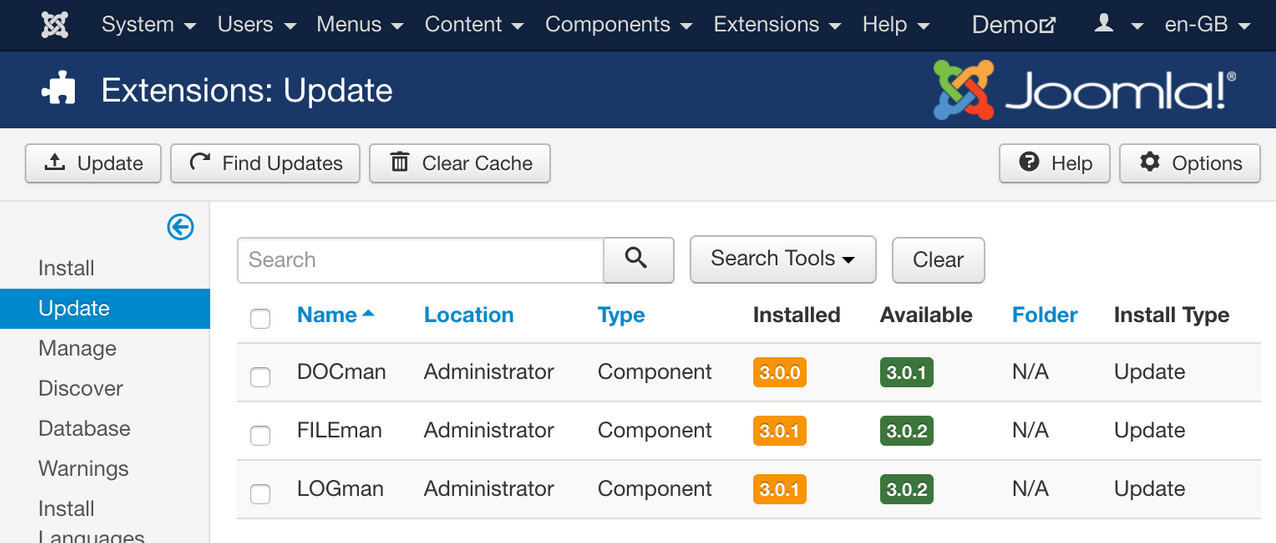 Now is a great time to test our one-click updates. If you are running 3.x versions of our extensions you will get an immediate notification once you log into your site. With a single click the updates will be installed on your site.
If you are still on 2.x versions, our upgrade guide for DOCman, FILEman or LOGman may come in handy for you.
See you in 2017
That's it for our releases for this year. We are slowly winding down to enjoy some time off with our families. We hope you get a good, well-earned break as well. We are grateful for your amazing feedback and support this year and looking forward to doing more amazing things in 2017!
From all of us, Happy Holidays!