LOGman 3.0 Beta joins the party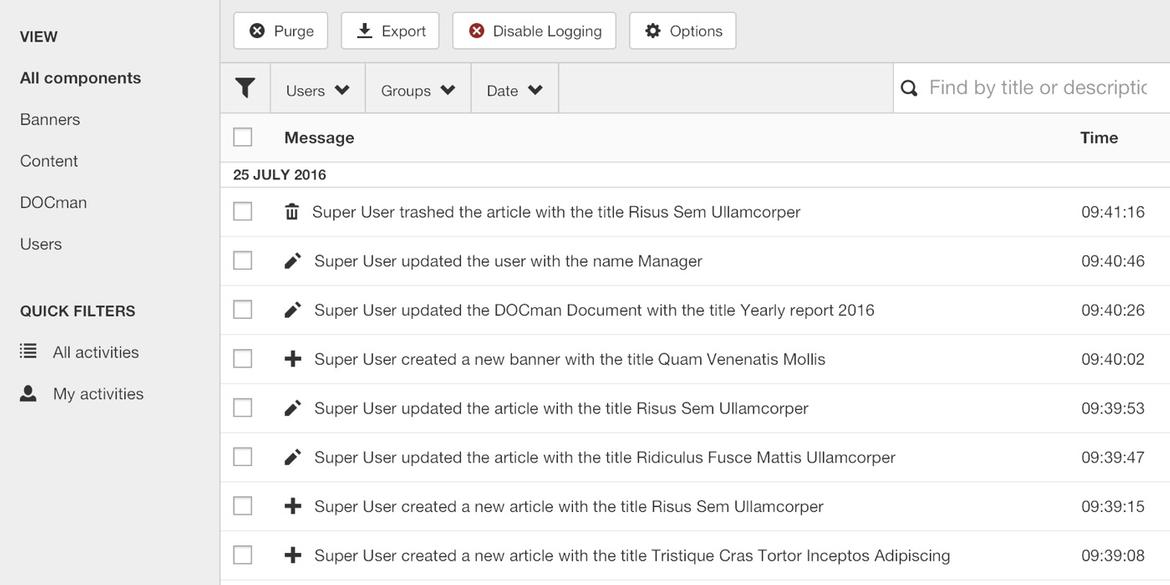 With DOCman and FILEman beta packages already available, it's time for LOGman to join the party. We are happy to announce the first beta for LOGman 3.0.
This new major version includes:
Redesigned User Interface
Just like DOCman and FILEman, LOGman also got a new look with a modern and responsive UI, completely redesigned and focussed on improving the user experience on mobile devices.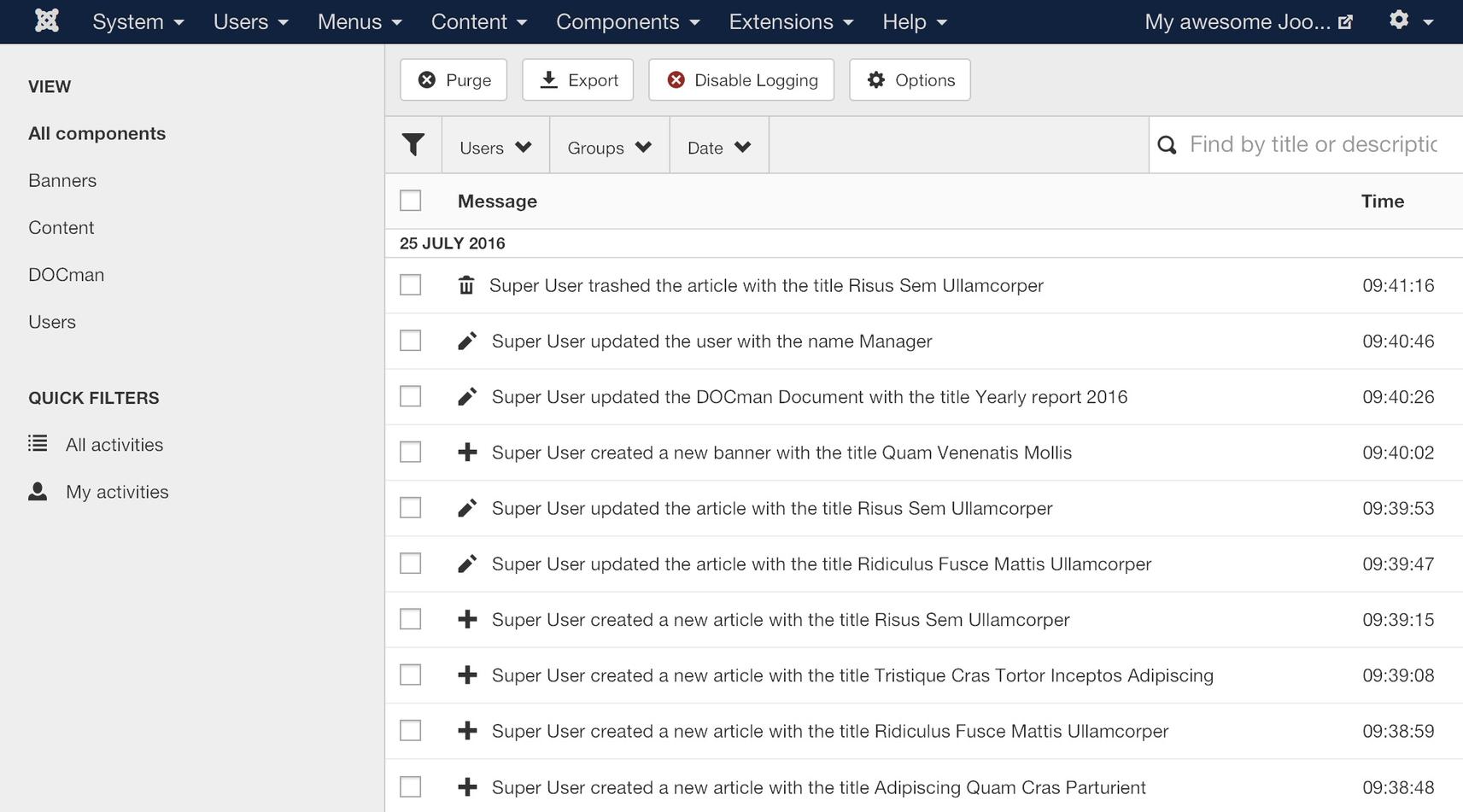 Additional activity filters
LOGman now allows you to better control what is being logged and/or displayed. We added granular filtering control over the actions from resources of each component.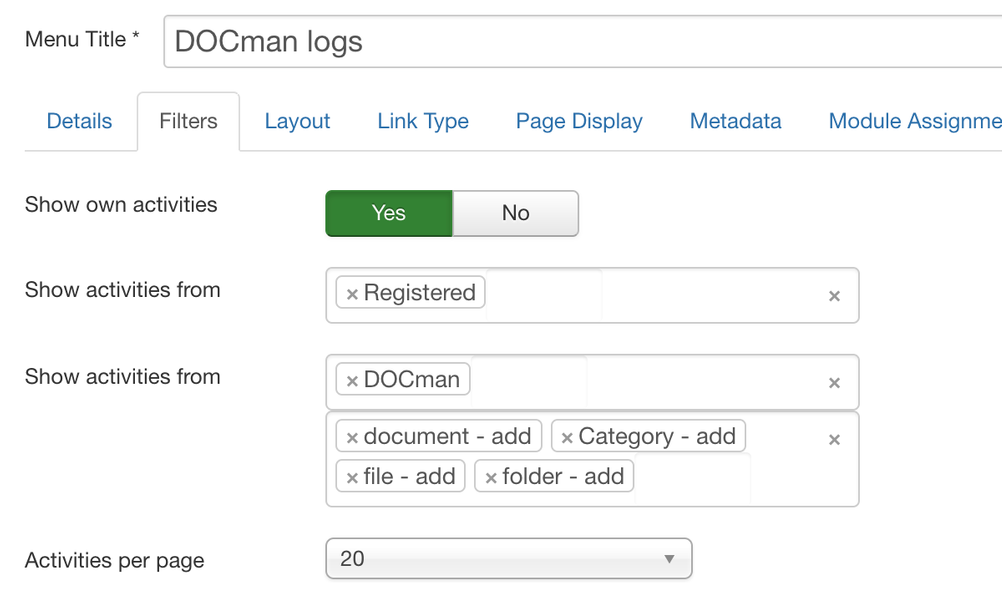 The same filter is also made available for filtering notifications that get sent by the LOGman - Activity Notifier plugin.
Routing support in frontend
Resource links in a frontend activity stream now link to frontend pages when possible:
The resource is exposed by at least one published menu item
The menu item and the resource are accessible by the current logged user
This has been a most requested but very challenging feature. Joomla does not make it easy to find URLs from resources that get exposed in the frontend. Luckily we don't give up easily and got it working.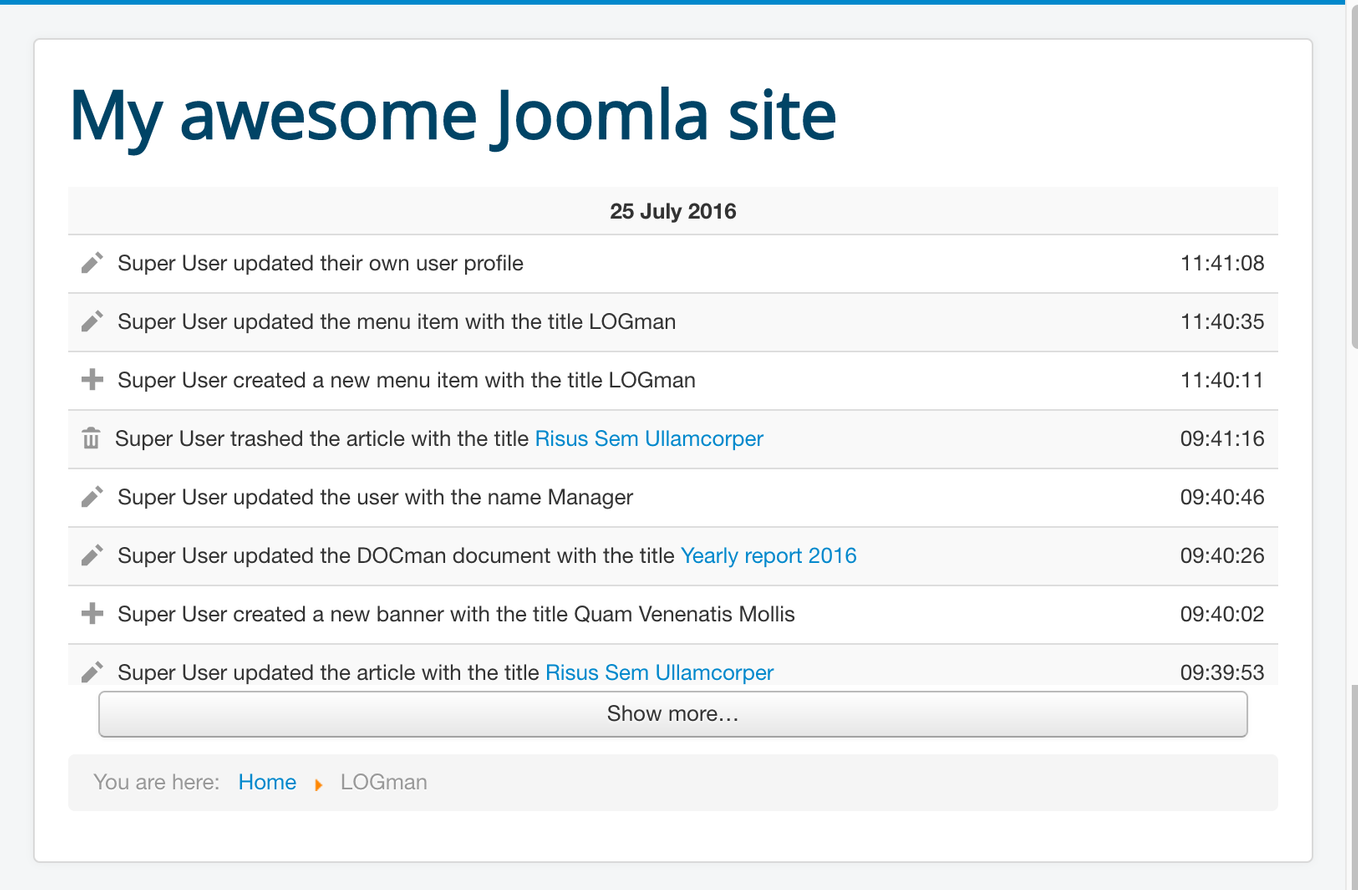 Linker, new editor plugin
Linker is a new editor plugin that takes advantage of the new frontend routing support. This plugin allows for easy linking of site resources while editing content.
By simply searching by title, you are prompted with a list of linkable site resources to insert into the content editor. These links will take your users to the resource page they are pointing to.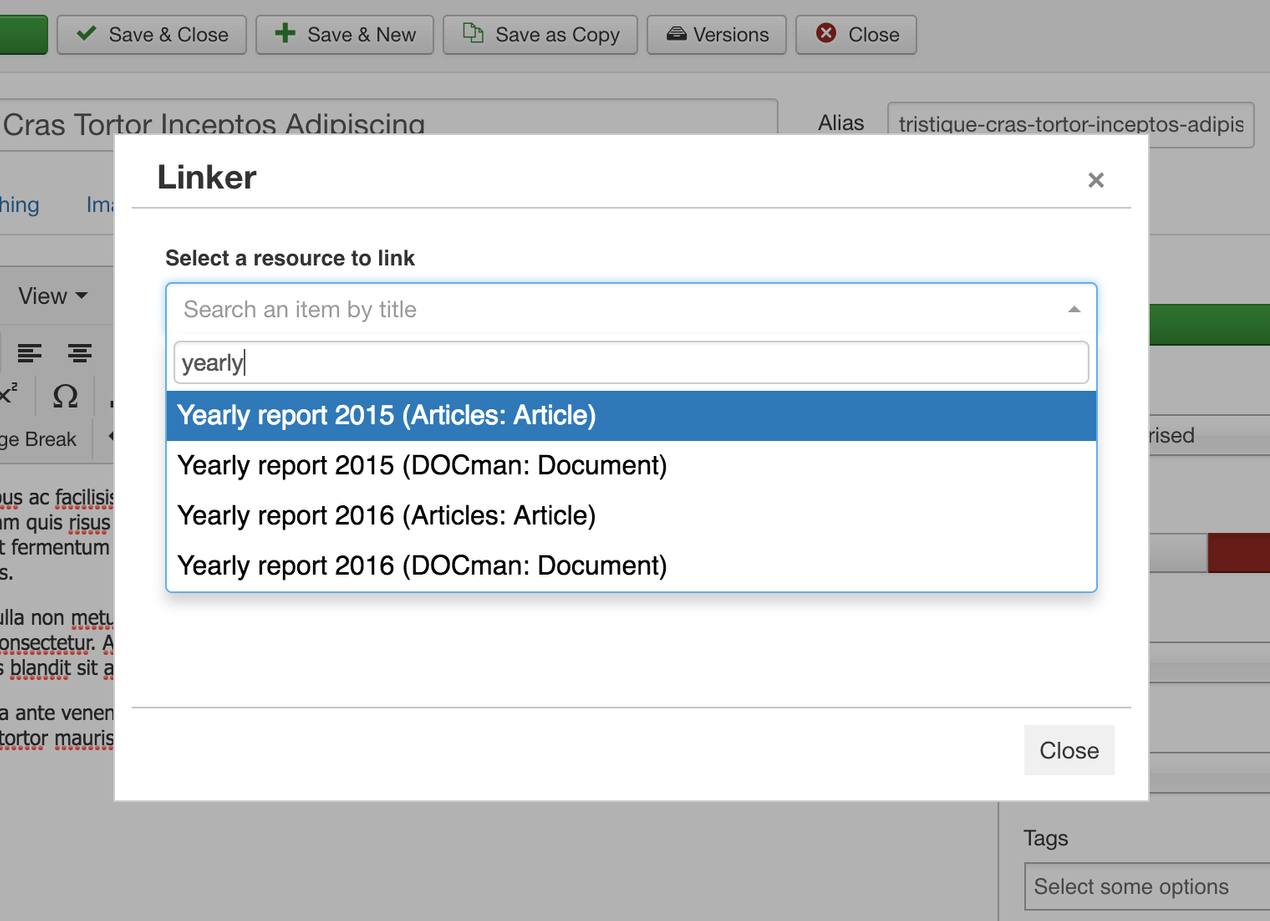 This makes for a nice little companion while drafting any kind of content and the only one of its kind!
Other minor improvements
Added E-mail layout support to LOGman - Notifier plugin
Added Romanian and Japanese languages
What is next?
At this point we are aiming for a second beta release within a couple of months. The stable release will follow shortly after.
Most of the remaining development tickets are minor improvements compared to the new functionality added in this beta release.
The most important remaining features are:
Logging of request data for security applications and audits
A plugin for logging page hits
A simpler developer API for easier integration with LOGman
We encourage you to download this beta release and give it a try. We are most interested in your feedback to get the stable version out as soon as possible.
Thank you for your support!