LOGman 4.0 brings website analytics to your fingertips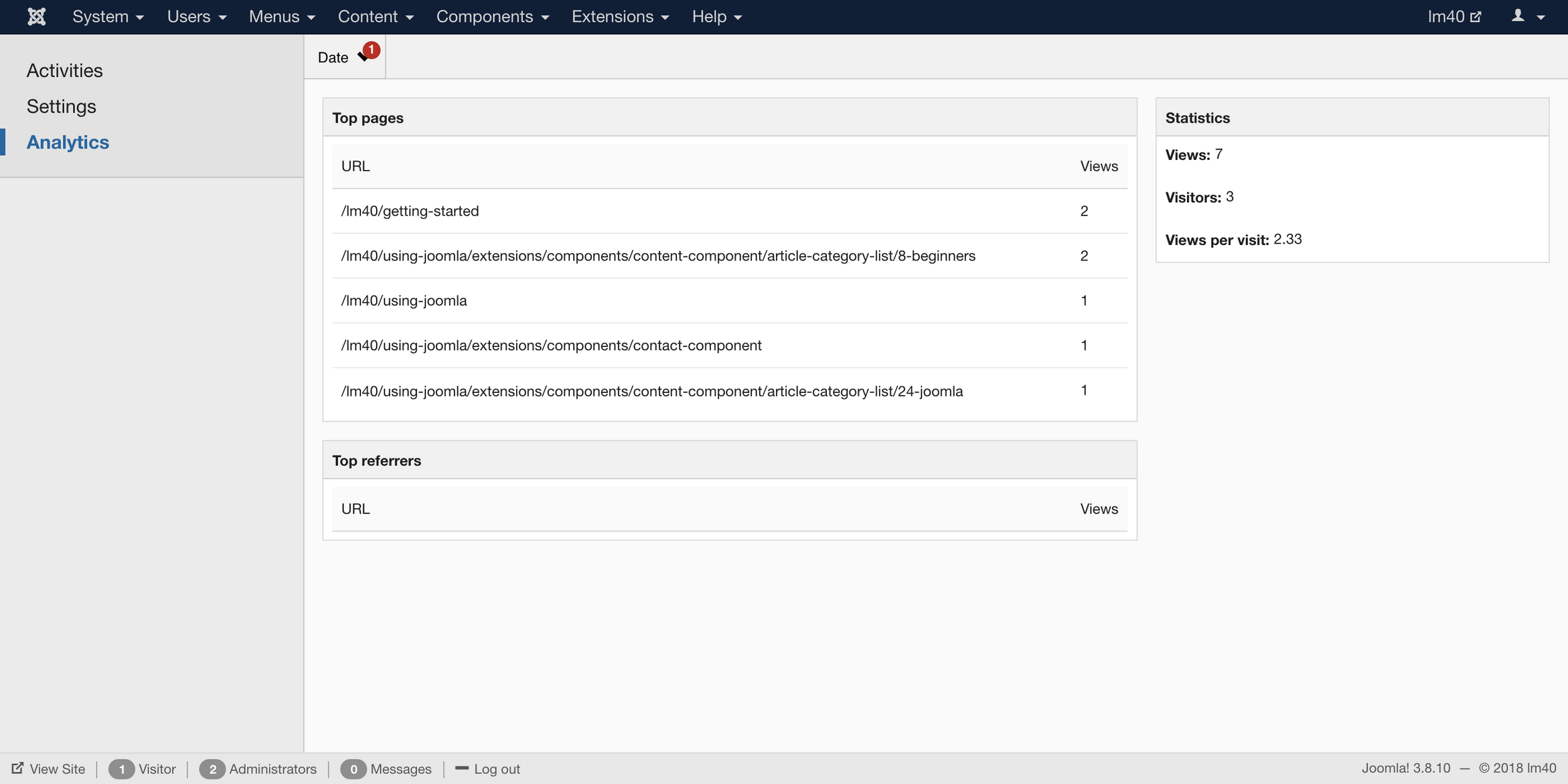 What happens when you want to see the page views, number of visitors, top visited pages or top referrers on your website, but you don't have a Google Analytics or HotJar account?
Don't worry, LOGman's got your back!
In the latest 4.0 release of our powerful Joomla logging extension we've added website analytics, along with a couple of other goodies.
Content analytics and statistics
LOGman introduces built-in content analytics for your Joomla articles. It keeps track of referrers and visited content pages for each user session.
This data is exposed in the form of metrics on the admin Analytics tab.
Route logging for handling 404 re-directs
Isn't it a pain in the backside that whenever you edit a menu item and update the alias, you have to go and manually add an entry in Joomla's redirect component to point the old URL to the new one?
We thought so too!
To this end, we've added routes logging in LOGman 4.0. What this means for your site is that whenever your users try to access a resource using the old URL, they will be redirected to the new URL automatically by LOGman, without you having to remember to manually add a redirect component entry.
This feature works with both default and ID-less URLs (modern routing).
System activities logging
LOGman now makes the difference between human and system activity logging.
LOGman's activities tab now displays a filterable list of system maintenance tasks that have been performed on your Joomla website.
Linker resource filtering
We have improved the Linker plugin experience by adding a filter so that only relevant linkable resources are returned in the search results, i.e. articles, DOCman documents and/or FILEman files.
Check our documentation if you don't already use Linker and want to know more about it.
Stability and bug fixes
LOGman 4.0 also comes with a few smaller fixes and improvements. Big thanks to all our customers who provided us with feedback. Check the complete changelog to see what changed.
Get started
Track the activities and view the analytics for your Joomla website with LOGman. Go ahead and try LOGman on our demo or download it from our Support Center. Not yet a member? Get a subscription and start using LOGman today!
Be the first to know about upcoming extensions, features, and news by following us on Twitter, Facebook or Linkedin