Here is a complete overview of what you can expect in this release.
If you type "Search for this title" in the search field, LOGman will return results which match that title only.
We've added support for search prefixes, allowing you to search for specific types of results. For example, if you type #ip:xxx.xxx.xxx.xxx in the search field, LOGman will return results which match that IP address only.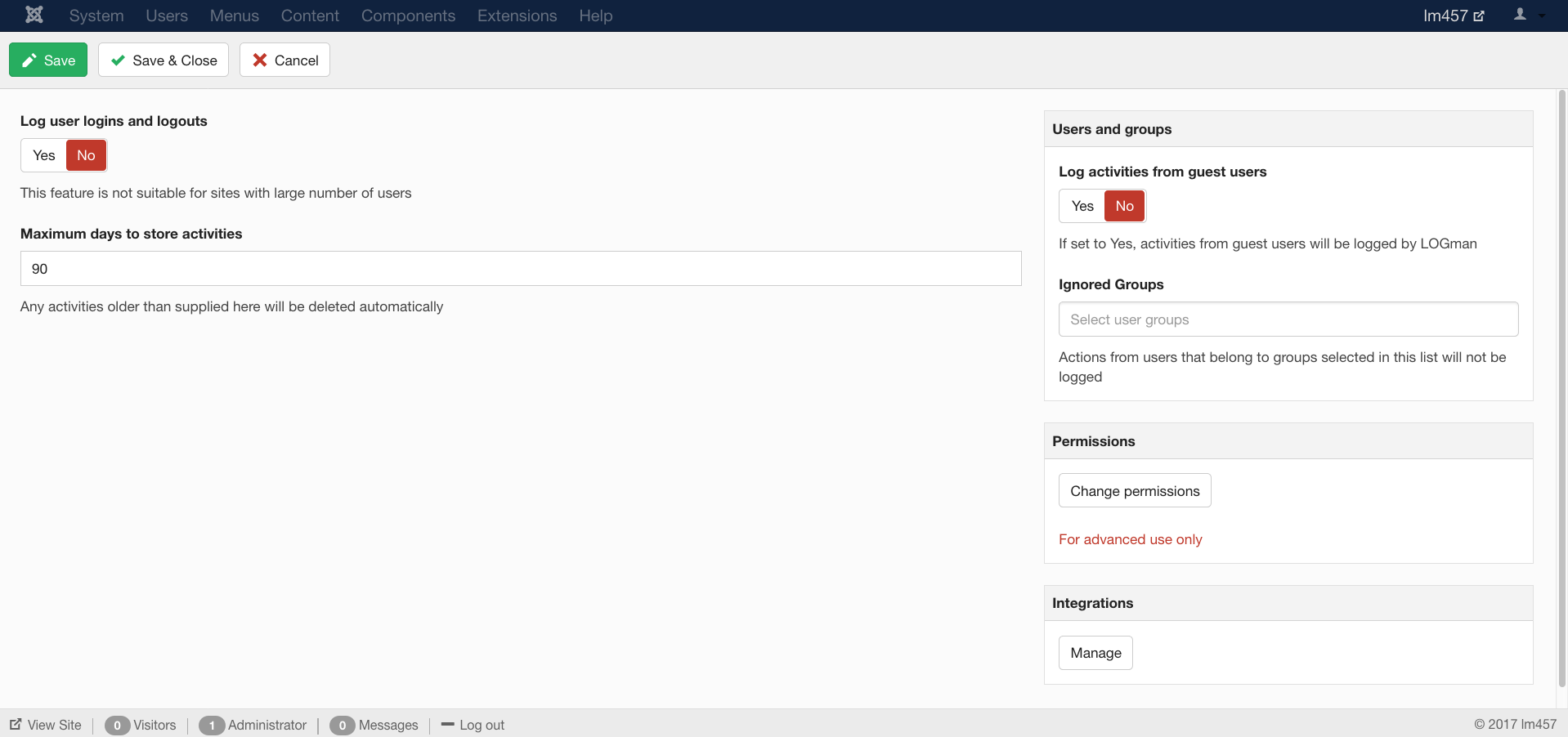 The great new settings view allows you to control all aspects of LOGman (if you have the permissions to do so) from one central interface.
We wrapped the LOGman PHP API around a very simple and well documented interface. Developers can now very easily integrate LOGman into their own extensions without needing to build a custom plugin.
We totally rebuilt the activities translator to make sure that activities are always translated using one unique language.
Joomla's translation fallback mechanism works ok in most cases, but if for instance an activity translation is not available in the main language, the English string will be used instead and the words within this string may contain translations in the original language.
As an example, you may end up with an English activity string which contains French words. LOGman 3.1 fixes this problem.
LOGman can now log all activities for the popular Mosets Tree directory extension from our friends over at Mosets.com.
LOGman 3.1 is available in 4 more languages: Turkish, Farsi, Malay, and Portugal Portuguese. This brings the total number of languages that we support to 24. Big kudos to all our translators for their help!
Check the changelog to see what changed since LOGman 3.0.
Our upgrade guide fills you in on how to upgrade. Curious? Try our demo.
Easily keep track of what is happening on your Joomla site with LOGman. Go ahead and try LOGman on our demo or download it from our Support Center. Not yet a member? Get a subscription and start using LOGman today!
Be the first to know about upcoming extensions, features, and news by following us on Twitter or Facebook or Linkedin.