LOGman 3.0 got stable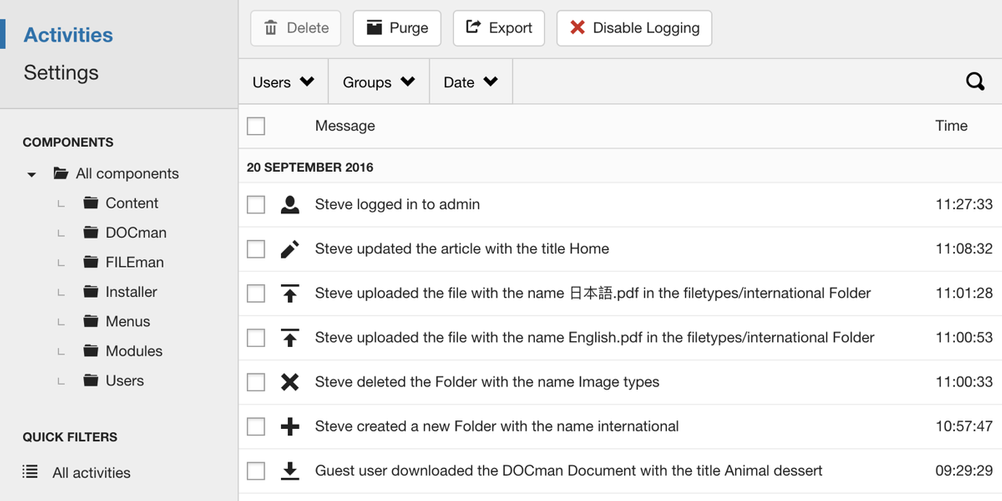 We have good news from doctor Joomla. LOGman 3.0 is out of the woods and its vitals are good ... its condition is stable!
This release includes some new and exciting features that raise LOGman to the next level.
Redesigned User Interface
LOGman 3.0 got a new look with a modern and responsive UI. Completely redesigned and focussed on improving the user experience LOGman is guaranteed to look good on any device.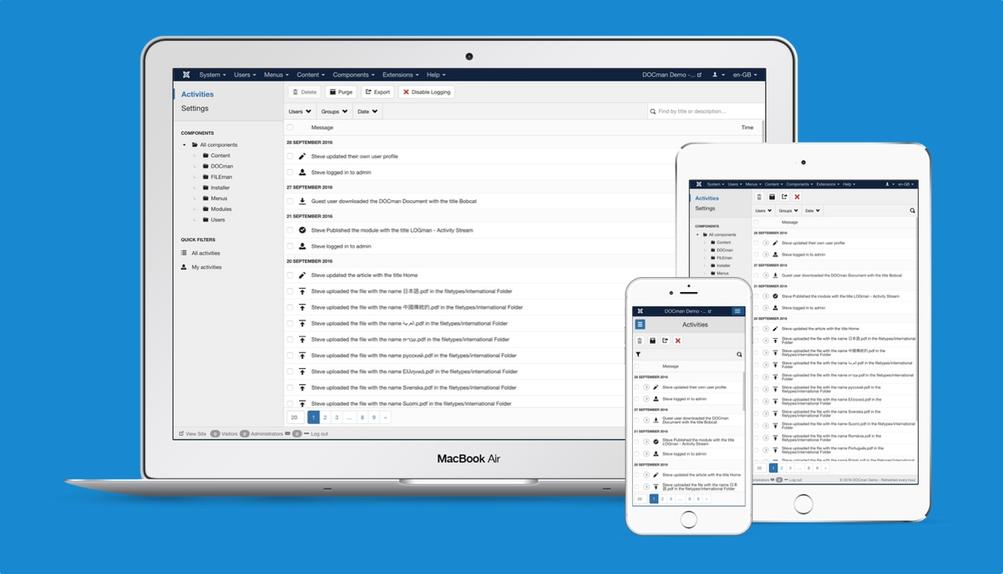 Additional activity filters
Menu item
Want more control? You got it! We added granular filtering control over the actions of each component. This gives you better control over the activities that get displayed in the front-end.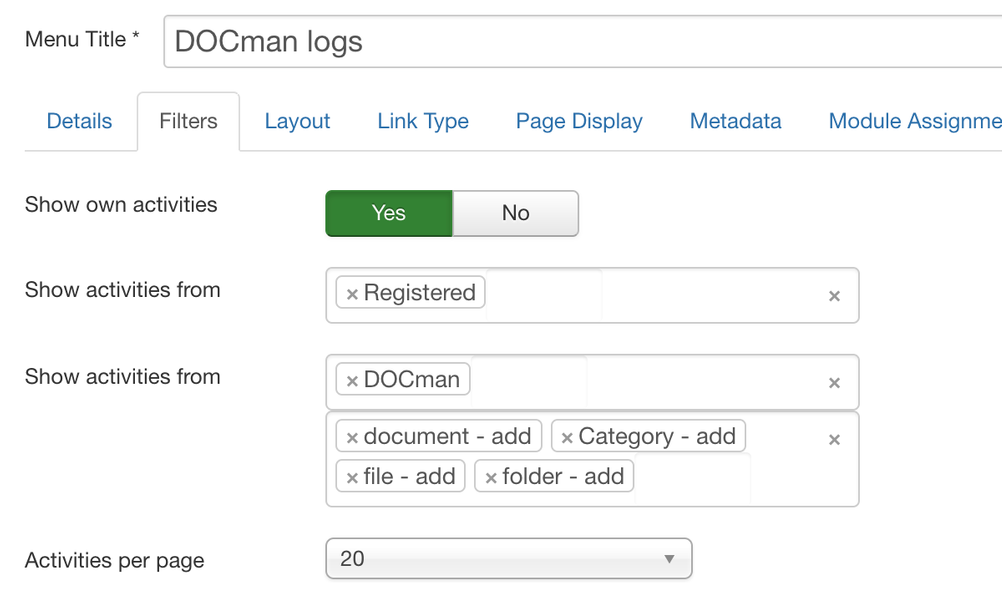 Notify plugin
The LOGman's Notify plugin can now filter notifications by extension and action.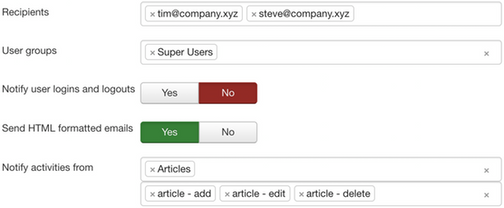 Routing support in front-end
Front-end activity streams now include links when:
The resource is exposed by at least one published menu item
The menu item and the resource are accessible for the user
This was a most requested but very challenging feature. Joomla does not make it easy to find URLs from resources that get exposed in the front-end. Luckily we don't give up easily and got it working.
Linker, new editor plugin
Linker is an editor plugin like you have never seen before. Linker takes advantage of LOGman's new front-end routing support.
Simply search for anything in your site you wanna link to. You will be prompted with a list of linkable site resources you can insert into your article.
Linker is a wonderful companion while writing content and the only one of its kind!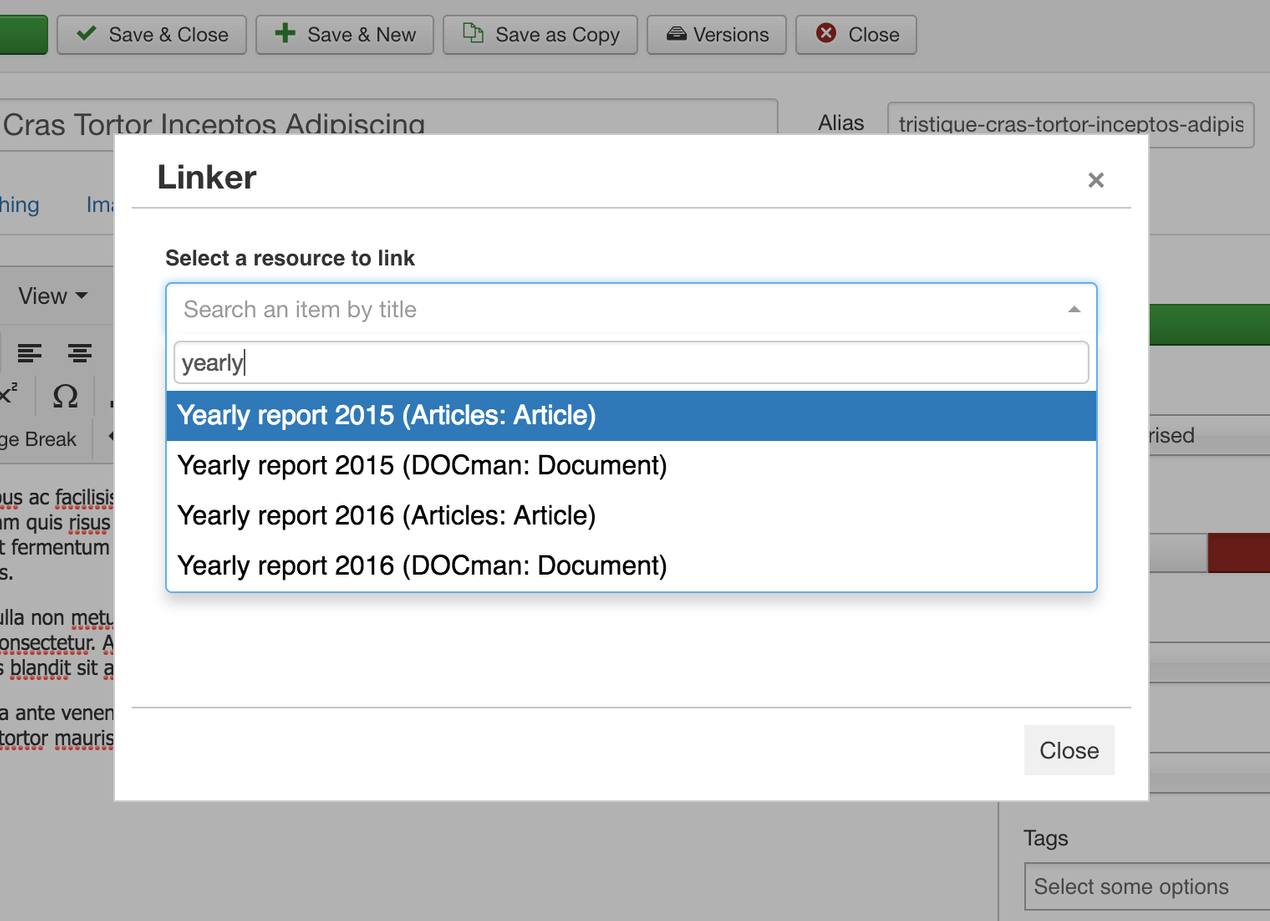 Minor improvements
Added email layout support to LOGman - Notify plugin
Log FILEman download actions
Added Joomla update plugin
Added resource/action filter on site module
Added Romanian and Japanese languages
We are convinced you will love this new version! Curious? Try our demo.
LOGman 3 is available in our Support Center.
Running LOGman 2? We encourage you to check out our upgrade documentation and upgrade your sites to this latest version.