JSW CRM LOGman integration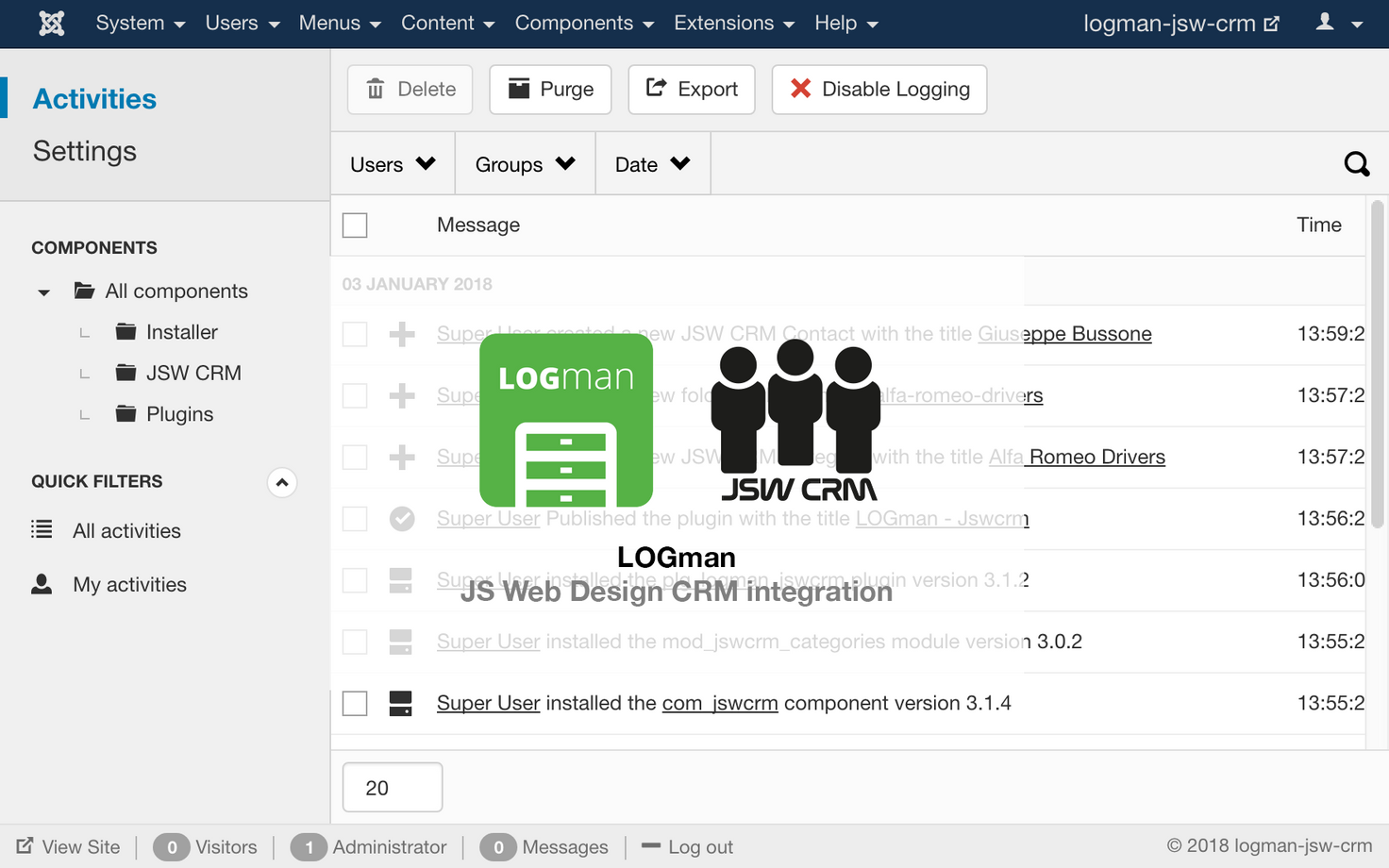 The team at JS Webdesign has released a LOGman integration for their JSW CRM extension. This is the second third party integration for LOGman using our new PHP API's. The plugin logs changes to contacts and categories actions within JSW CRM.
The following actions within JSW CRM are supported:
Contacts
New contact
Edited contact
Deleted contact
Published contact
Unpublished contact
Categories
New category
Edited category
Deleted category
Published category
Unpublished category
You can get the JSW CRM LOGman integration plugin for just €1 from the JSW CRM downloads section.
Big kudos to the team at JS Webdesign for making this happen! Want to integrate LOGman with your own component? Check our developer tuturials.
Learn more about LOGman and all of the other third party integration plugins.