Did you know there are superpowers hidden under DOCman's hood? ... Yes!, DOCman provides a set of web-services that enable out of this world functionality on your WordPress website.
This set of unique services is outsourced from your server to ours, for overcoming two main limitations:
Resources availability: resource intensive tasks can degrade your website performance or even result in catastrophic failures, like fatal errors, due to memory limitations.
Server configuration: specific packages and extensions need to be properly installed and configured on your system.
Our Connect service handles everything, to ensure that anyone can access this amazing set of features, without worrying about the technicalities behind them. Our goal is to make all of this easy and hassle free.
Document search is one of those features that quickly becomes a necessity when implementing a document library. In DOCman, documents can not only be searched for keywords present in both the document title and the description, but also from within the corresponding file's content.
When you upload a supported document type, DOCman will send this file for scanning to our Connect indexing service. The file's content is then sent back to your site for indexing, thus, making it available for document search.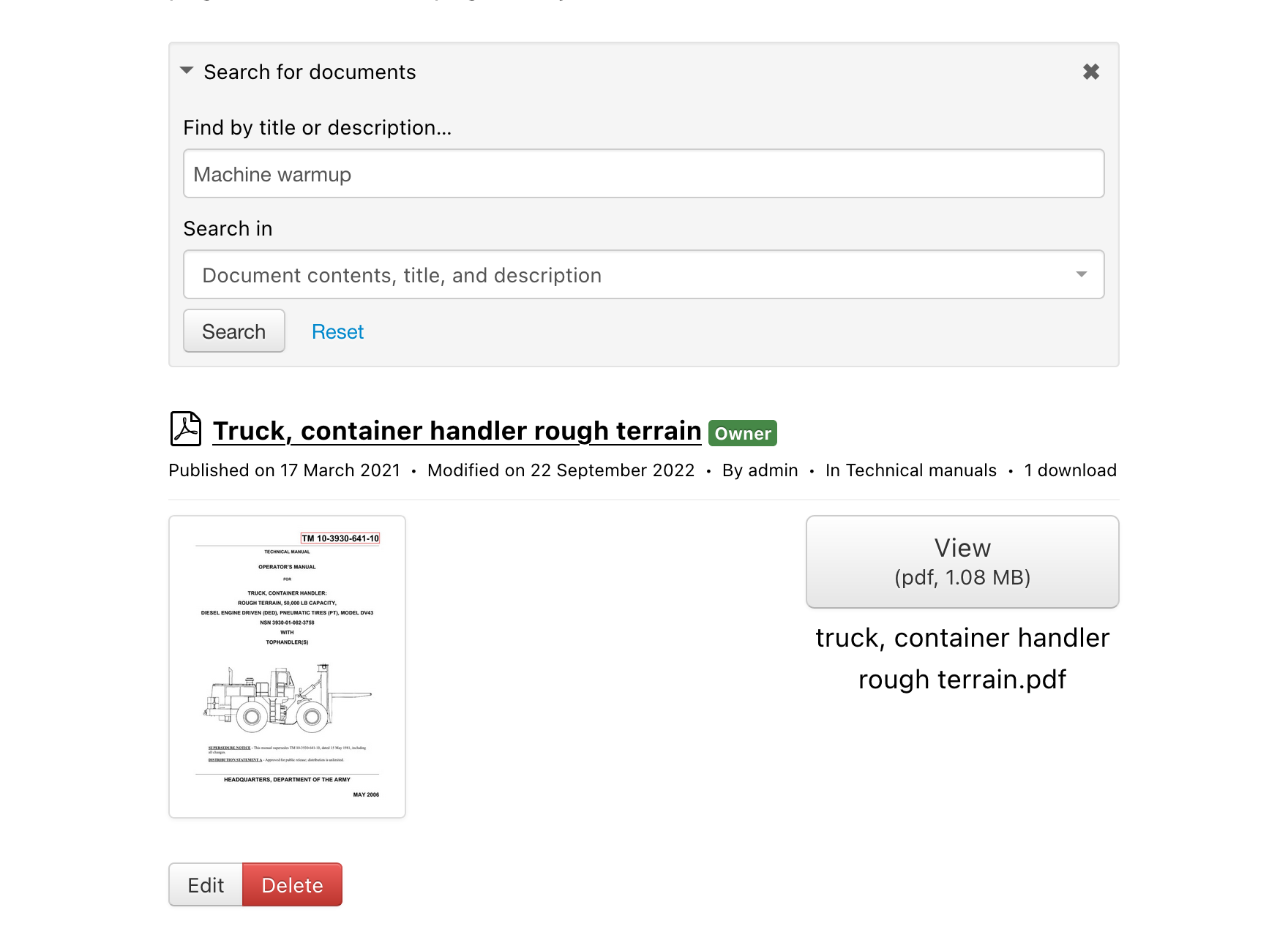 The screenshot above shows the search results displaying a pdf document that matched against the file contents provided by our Connect service.
Indexing happens automatically on our servers during upload, there's absolutely nothing to do at your end. We support PDF, Microsoft Office, Open Document Format, and many more file formats, in any language.
You must have heard the phrase "A picture is worth a thousand words", right? Images will captivate the attention of your visitors way faster than anything else you might try.
Every image file gets a beautiful thumbnail generated for it in DOCman, regardless of its pixel density. Image processing requires a lot of memory ... the more dense an image is, the more likely a server could crash due to memory problems while processing it. By generating the thumbnails on our servers we ensure that your server keeps working as it should, while we take care of the expensive processing tasks like image processing.
As shown in the image above, we support thumbnails for lots of file types too, such as, PDF, Microsoft Office, Open Document Format, Videos and many more file formats.
Are you a creative individual that wants to easily enhance your images online? You can crop them, resize them, rotate them, flip them, apply instagram-like filters and so much more.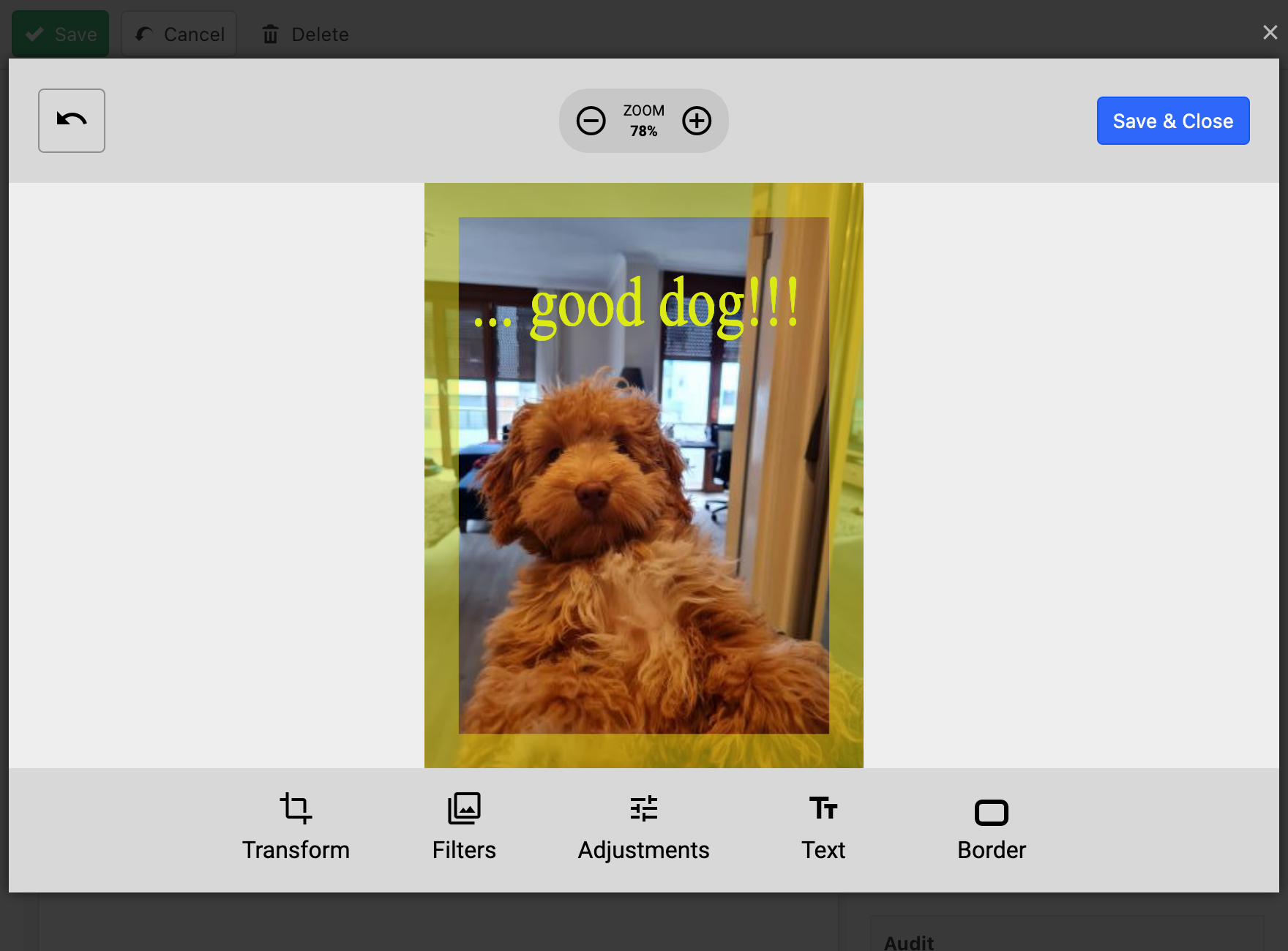 DOCman's powerful built-in image editor allows you to add overlay borders and text on your images to make your very own viral memes and web adverts, all from within your browser and without leaving your site!
Sometimes we need a little push in the quest for seeking that perfect image that will get the attention of our audience.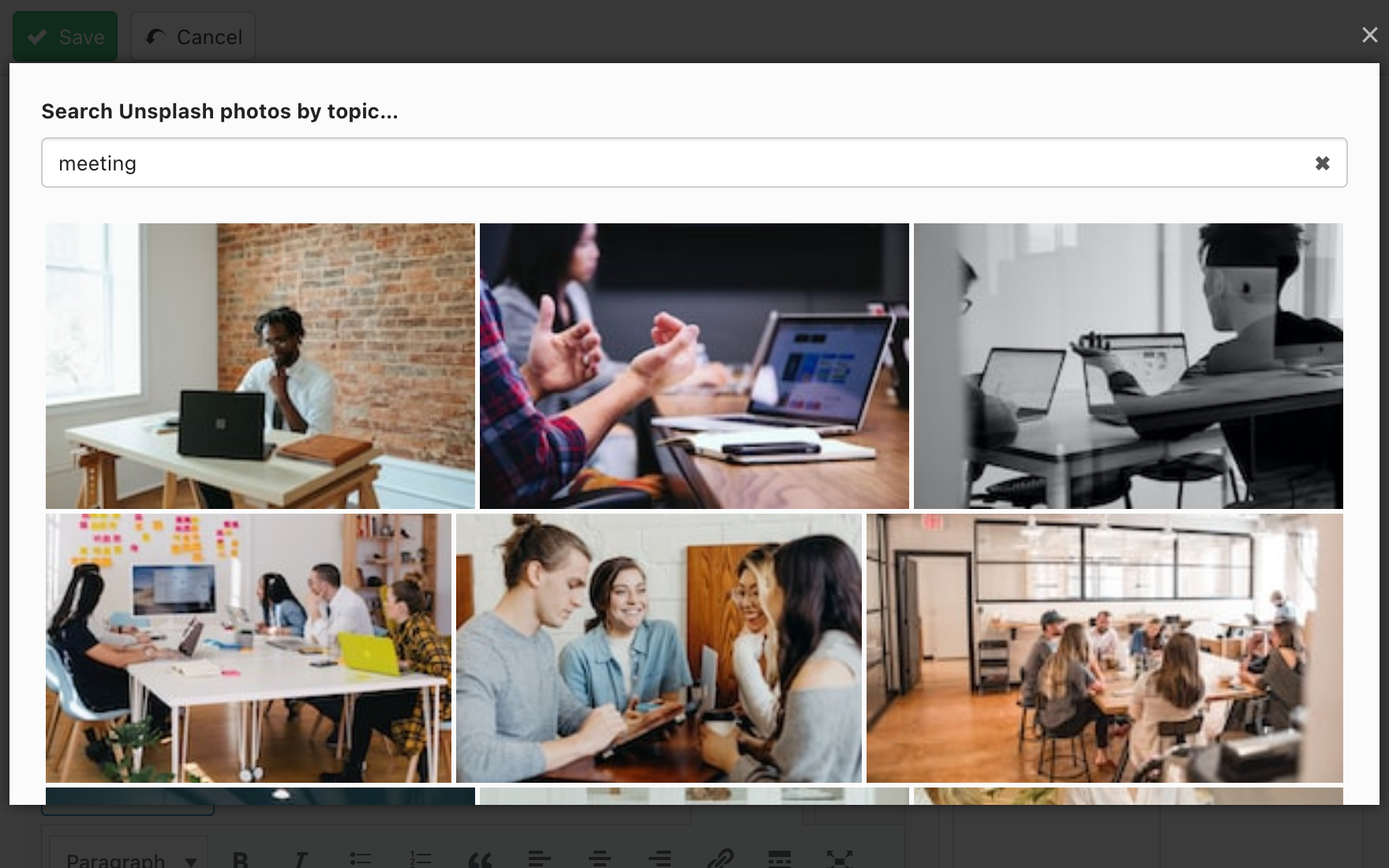 DOCman allows you to easily find, select and insert beautiful and royalty free feature images from Unsplash, a photography collection from the world's most generous community of photographers. This is made available from within our UI in a very convenient way. You are only one click away from finding that perfect image with Connect's stock images service!
DOCman Connect services are provided to our Business and Agency subscribers. If you are already on onboard with one of those subscriptions then you are all set to go. DOCman Connect will do the heavy lifting for you, no action is required at your end.
Not yet a Business or Agency Subscriber? Get your Subscription from only $199. Customers with Personal Subscriptions can upgrade to a Business or Agency Subscription and pay only the pro-rata difference, click here to request your upgrade.