Front and center, still, are our top of the line Joomla extensions. For each extension you'll now find a clear overview of the features, easy access to the extension's documentation, its changelog and reviews from our customers.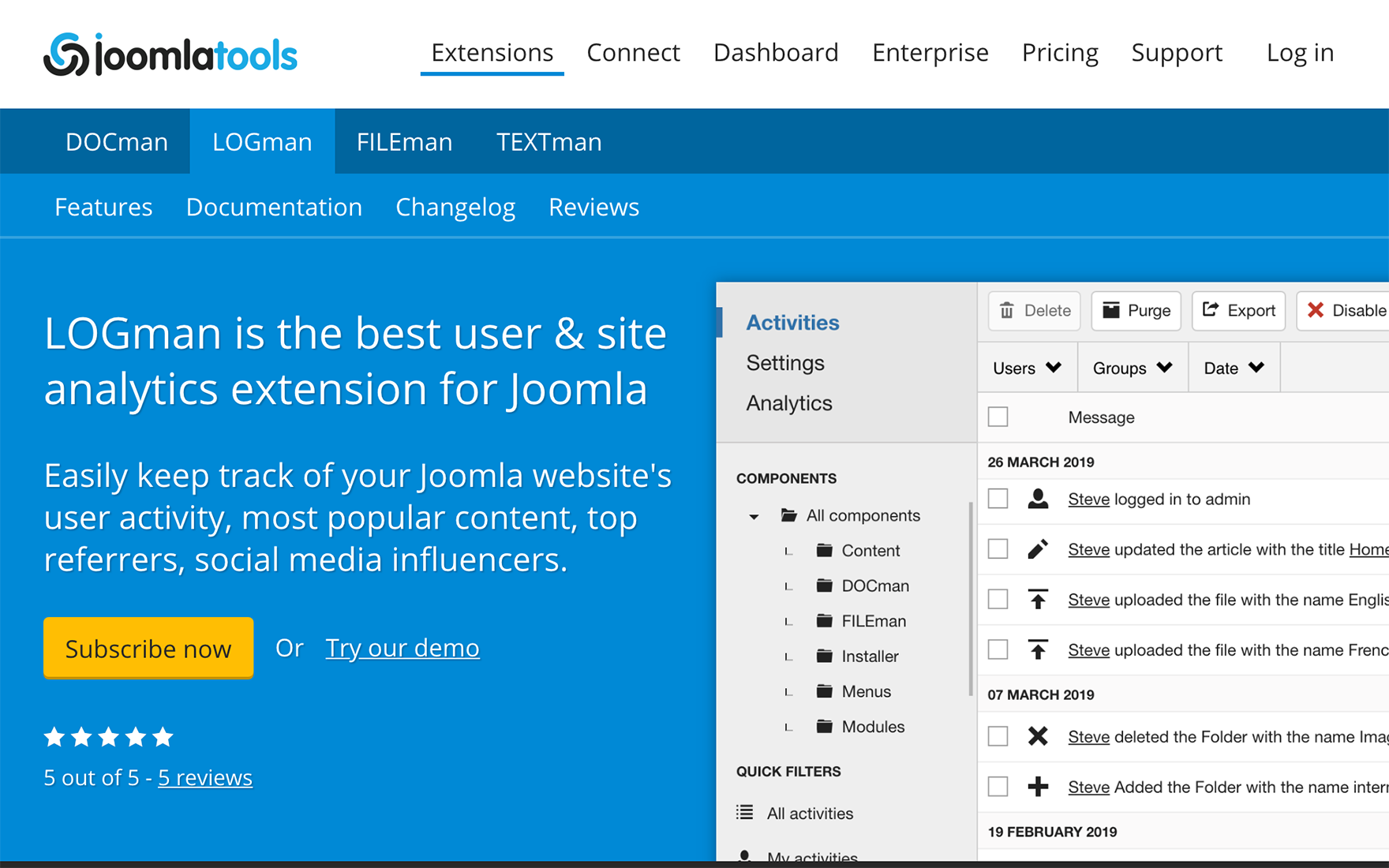 Connect puts enterprise level features within reach of every Joomla site, through our own hosted services. The new connect section gives an overview of all our specific connect features for each extension.
Introduced last year, our Joomlatools Dashboard is the central hub for everything Joomlatools. Available as a desktop app for Mac OS and Microsoft Windows, or by logging into your Joomlatools account, you get a complete 360° overview of your sites, activity, tickets, connect logs and downloads, with easy and direct access to our support center and documentation.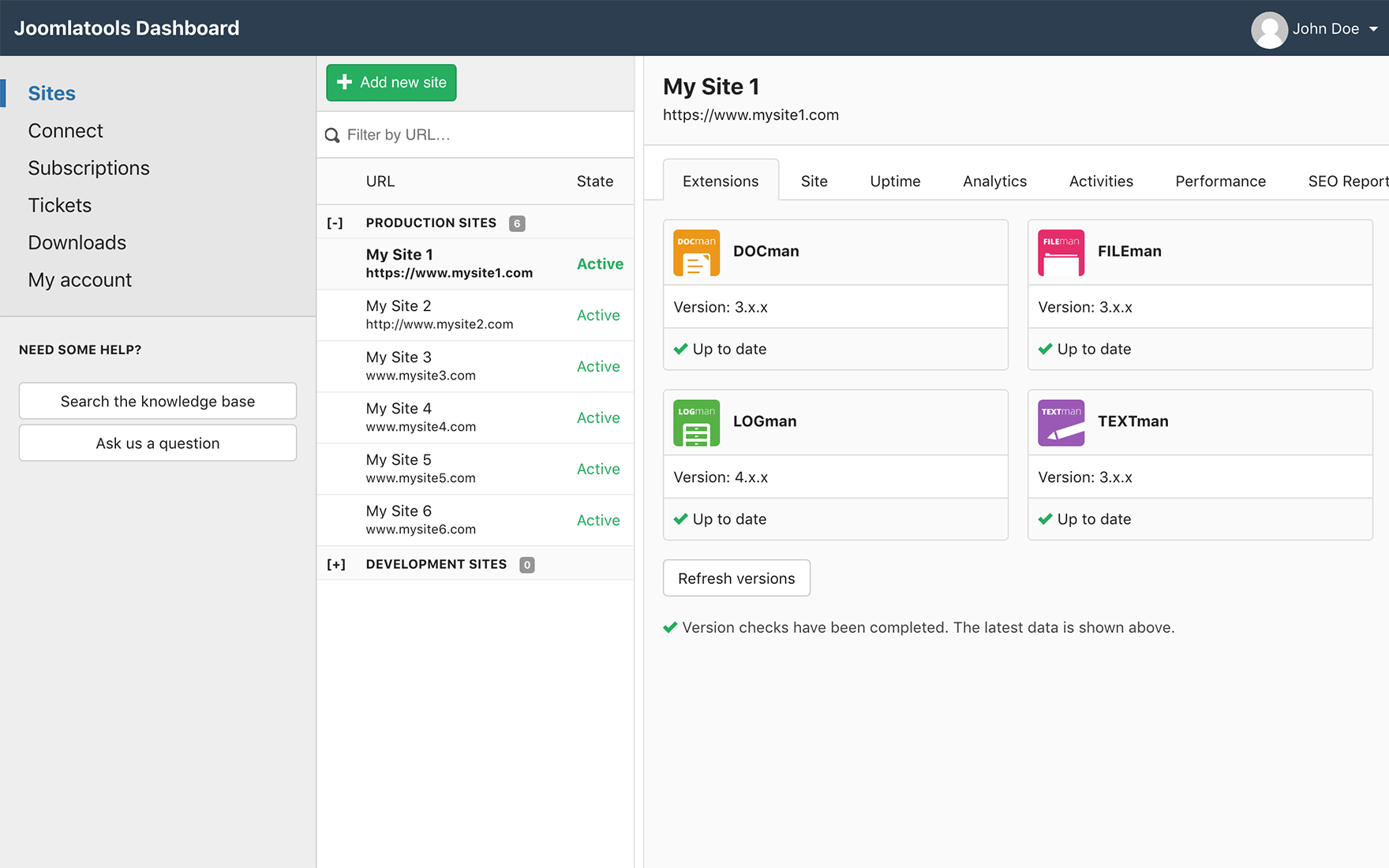 Our blog also got a little restructuring too, we split up the blog posts into different categories making them easier to browse. Want to stay informed? You can sign up for our newsletter or follow us on Twitter, Facebook or Linkedin.
With the new site we are eating our own dog food. The site is powered by Joomlatools Platform 2.0, runs our Joomlatools Console and is hosted on our enterprise cloud hosting.
That's not all, under the hood you'll also find a brand new component that makes creating presentational websites with Joomla a whole lot easier! Think Grav meets Jekyll, with a little Joomlatools twist. We are super excited about this new component, and as promised will be open sourcing it soon!
We hope that you enjoy browsing our new website and we have a small favour to ask, if you find any bugs (there shouldn't be many) please send us a little bug report.