Gone are the days when you had to download one file at a time, FILEman now allows to download multiple files at once. This is great for when you have a bunch of files that a user might need, the selected downloads will be zipped into a single file on the fly, reducing your bandwidth and making things more convenient.
To make selecting files even easier we also added the ability to select a range of multiple check-boxes by holding down the shift key on your keyboard.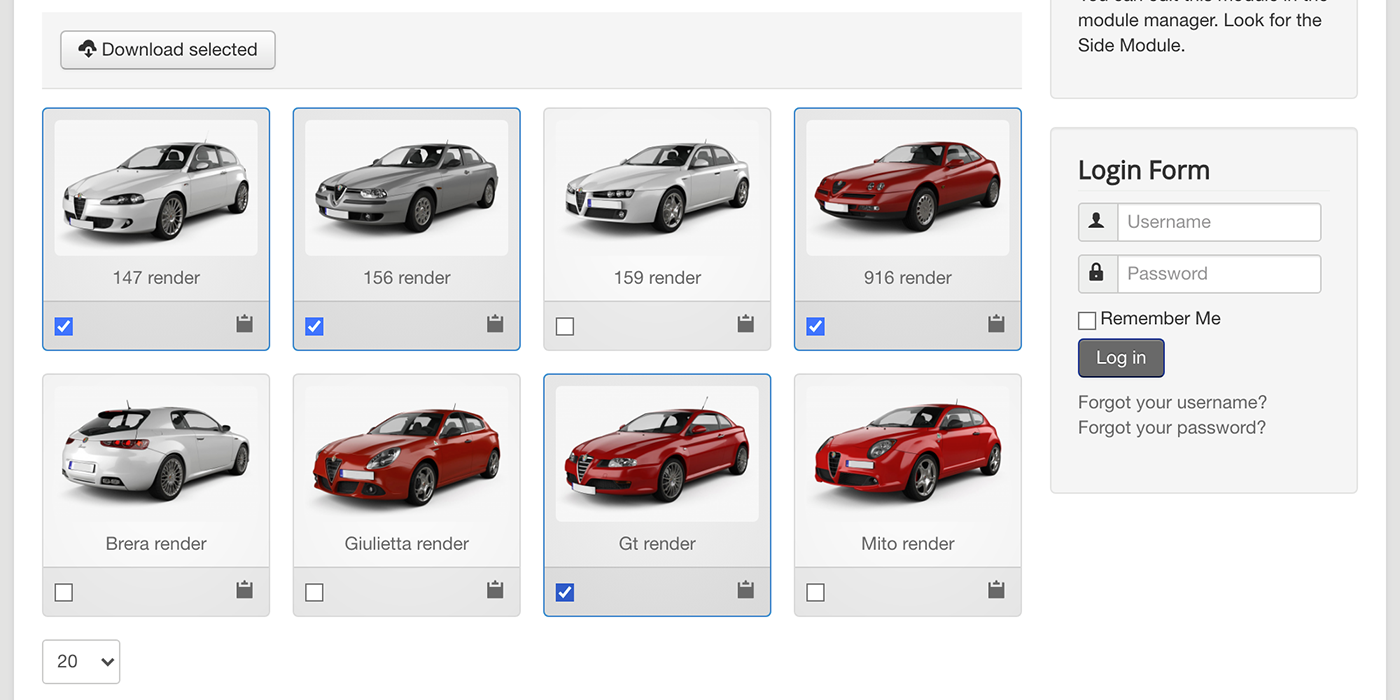 We gave some love to the files module, you could already choose to display a list or a gallery of images, now you can easily create a slider of images as well.
There's no need to install any other third party extensions, just select the slider layout from the module's layout settings and adjust the slider settings to your liking.

Not only can your users stream your videos on your website, they can now download them too. We've added a download button next to the full screen icon in the media player's tool bar, highlighted in blue below:

If your site has FILEman's stable-mate LOGman installed you can now view all activities that have been performed in FILEman from within FILEman itself, plus, you can export the activities log as a .csv file if you want to analyse them in another application.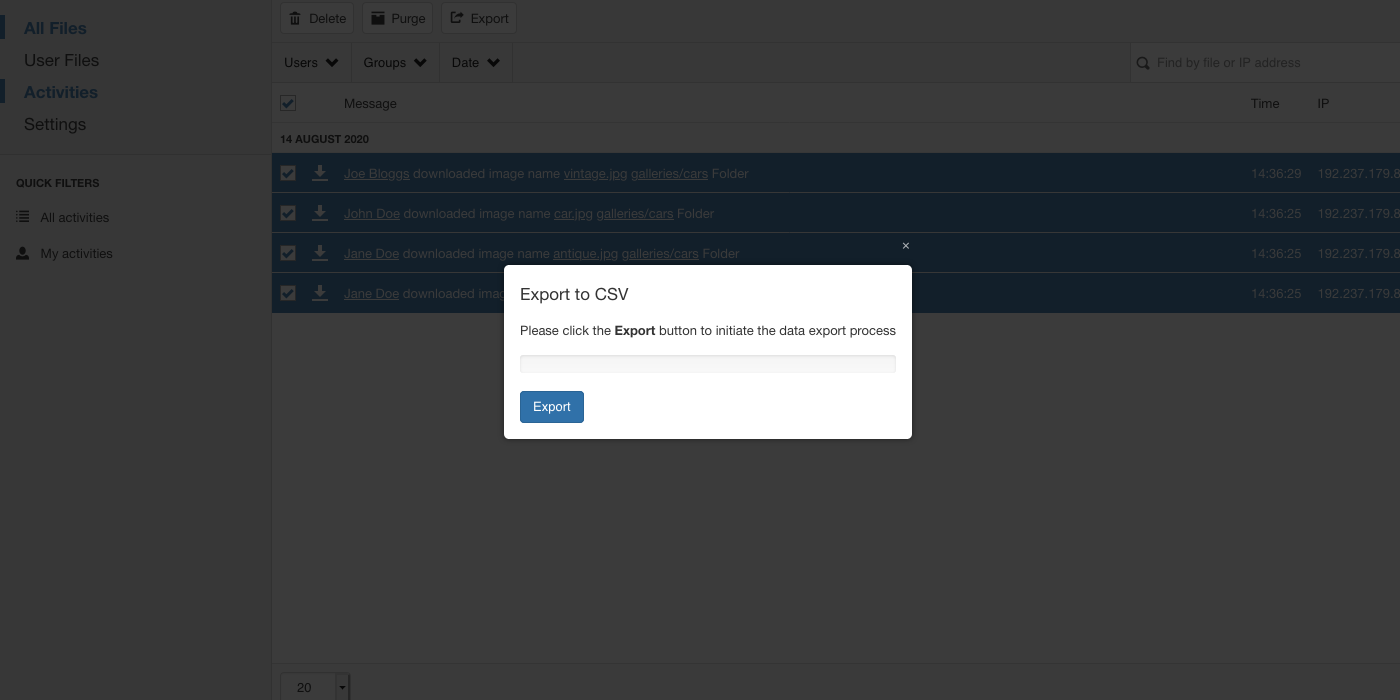 One of the frequently requested features for FILEman was the ability to show the number of files any particular folder contains, in the frontend of the site. Now your users can, at-a-glance, see how many files are published in each folder.

When inserting a link to a file using the FILElink editor plugin, FILEman now displays a file type icon as well as the file size so that your users can easily see the types and sizes of files that are available for them to view and/or download.

Check the changelog to see what's changed since FILEman 3.2.
Our upgrade guide fills you in on how to upgrade. Curious? Try our demo.
Supercharge your Joomla files management with FILEman. Go ahead and try FILEman on our demo or download it from our Dashboard. Not yet a member? Get a subscription and start using FILEman today!