FILEman 3.2 ships with the following goodies:
This is certainly the most important feature made available in this new release.
FILEman was lacking a simple way to share files; a link allowing other people to download a given file, no questions asked. For this we have implemented file permalinks.
File permalinks make sure that users will be able to download the files as long as they exist! These links will not care about SEF settings, permissions, menu item changes or anything that could get in the way. They will just keep working and they are SEF ready.
UI wise we have added the possibility for sharing files from both the backend and frontend interfaces. Simply click on a copy link button and you're done!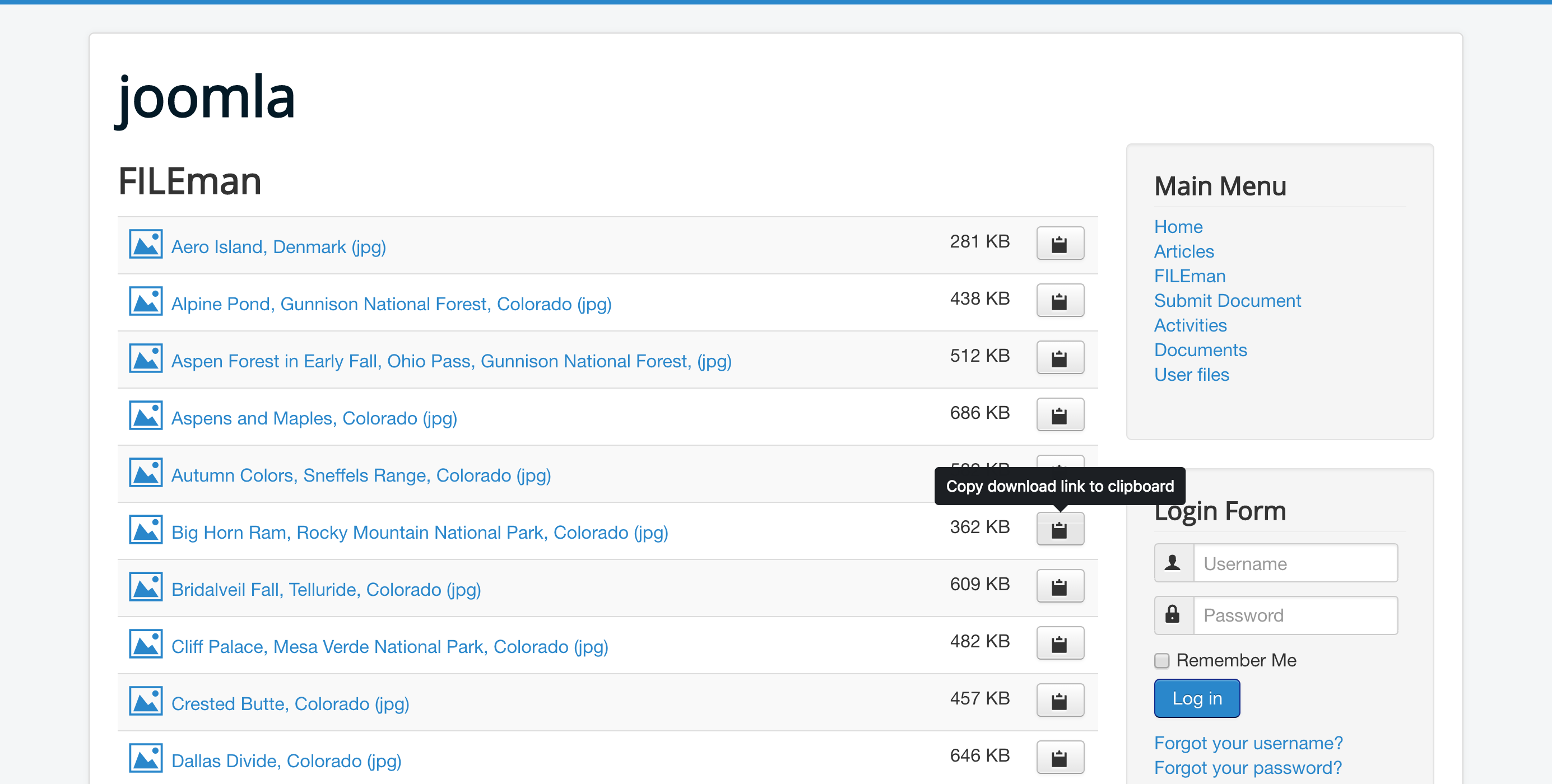 All frontend menu items that expose files provide a copy permalink button, even the user files menu item, making it possible to share private files that would be otherwise un-accessible.
If you don't need frontend file link sharing, it can always be disabled from the menu item's settings.
FILEman allows you to notify a list of email recipients when a file is uploaded. These notifications provide a backend link to the folder where the file is located.
While this might be sufficient for some, this is certainly less ideal when you have a folder with lots of files. Under this scenario, finding the right file for review might be problematic.
To overcome this issue, FILEman now provides a direct download link in the notification message allowing you to download the file in one click. This is a small improvement that will save you time!
FILEman attachments previously allowed overwriting attachments that already existed. This was like a pseudo mechanism for attachments re-usability. The system just asked if you would like to overwrite the file and it would do so.
While this might work, if used right, it is also quite dangerous since it allows the replacement a file that is potentially attached on other content items.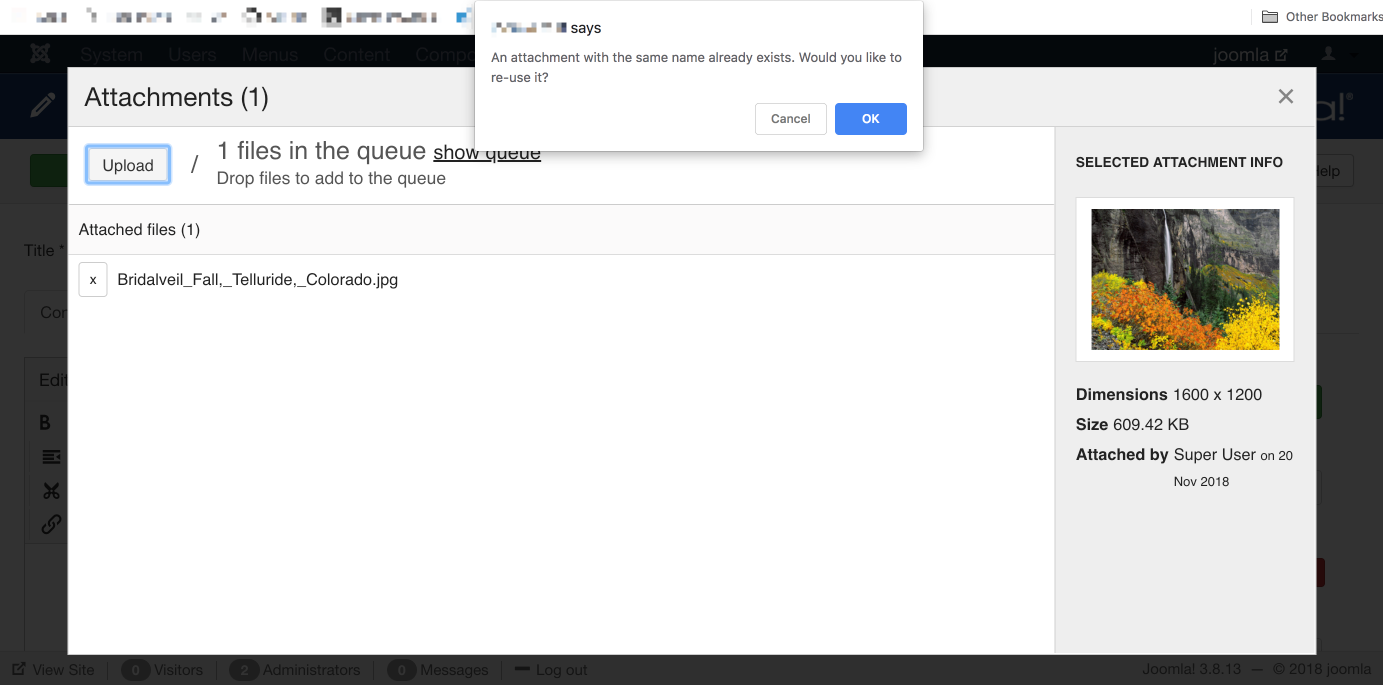 Instead we now ask the right question: An attachment with the same name already exists. Would you like to re-use it? In this case if the user says yes, then the attachment is created without overwriting the previously existing file. Just what we need right? Otherwise the file is uploaded using a different name and a new attachment is created.
The FILEman files module provides the possibility to sort files using different methods (name, date, etc). Until now this feature was missing for the folders modules.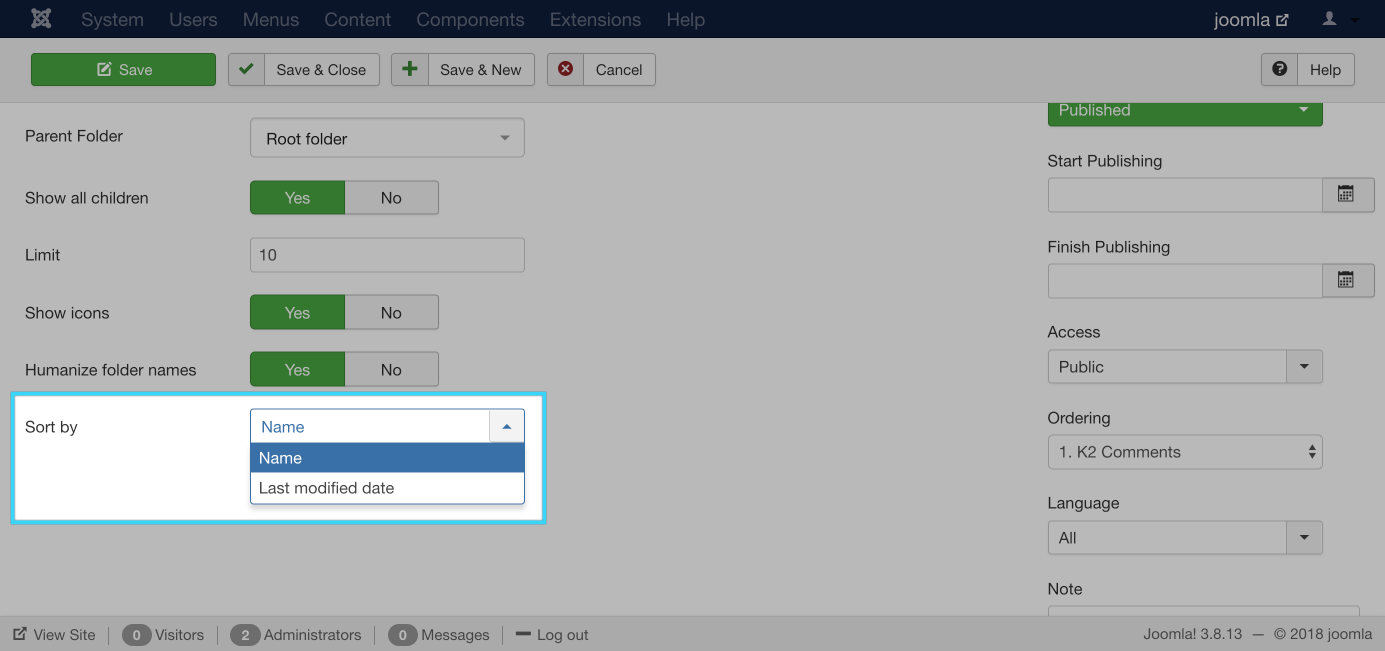 We are happy to announce that this gap is filled. The FILEman folders module now exposes a sort by parameter in the module settings for further customisation of the output.
Very often small details have a huge impact.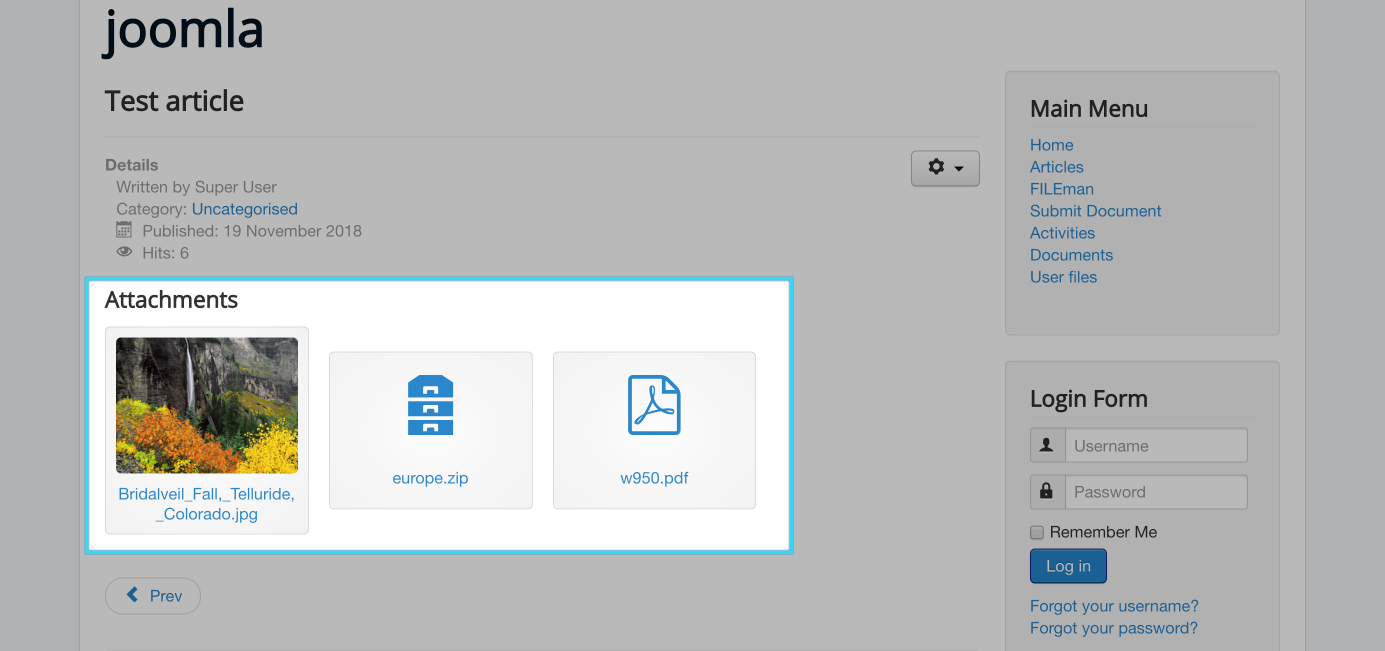 We now make sure to show the rightful file icons for attachments being rendered in the gallery layouts.
Here is a list of other fixes and core improvements that have been made for this release:
Setting changes not reflected when Joomla cache is enabled.
Improved file storage container validation handling.
Model persistency problem between FILElink UI and main Files backend view.
Errors when creating folders containing slashes or backslashes.
FILElinks not working for paths containing ampersands.
Supercharge your Joomla files managment with FILEman. Go ahead and try it on our demo or download it from our Support Center. Not yet a member? Get a subscription and start using FILEman today!
Be the first to know about upcoming extensions, features, and news by following us on Twitter, Facebook or Linkedin