DOCman 2.1 is here!
It has been some time since we have released DOCman 2.0 stable, in between the 6 minor releases, we have been hard at work building a better DOCman based on the feedback we received.
And now it is here. We would like to introduce you to DOCman 2.1!
In this feature release, we focused on making files and documents easier to manage. To that end, we simplified access control, made files easier to find, added ability to easily move files and documents around.
And that's not all, also included are two new frontend layouts for you to present your files and documents: a gallery and a much requested tree layout.
Let us summarize some of the biggest features in this new release.
Unlimited size uploads
Server limits on shared hosts have always been a problem for uploads, especially for big files. In DOCman 2.1 you can now upload files of unlimited size regardless of your server settings.
Simplified access control
You can now create a category or a document and select which Joomla user groups should see it and be done with it! No need to deal with arranging users into access levels.
Automatic icon and size information on document links
This has been a much requested feature since we released 2.0 and now it is here! Your document links are now automatically displayed with a matching file icon and file size information.
Easier file management
You can now filter, sort and search through files in a folder as well as move or copy them to different folders.
Gallery Layout
Need to create a picture gallery? No problem. Now you can use DOCman to build galleries on your site while using its full power and features.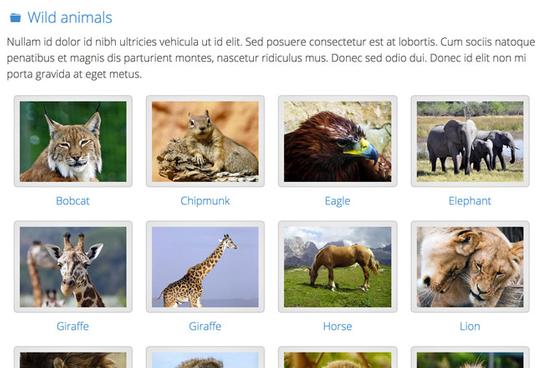 Tree Layout
Want to display the category hierarchy right next to your documents? The new tree layout handles this for you, making navigating through complex category hierarchies a breeze for your users.
And many more
We have many more features and bug fixes in this release. See whats new or give DOCman a test drive today on our new demo site.
If you have an active DOCman subscription you have immediate access to DOCman 2.1 at no additional cost. If you do not have a subscription yet you can subscribe on our online store.