How our enterprise hosting helped SBHPP get more leads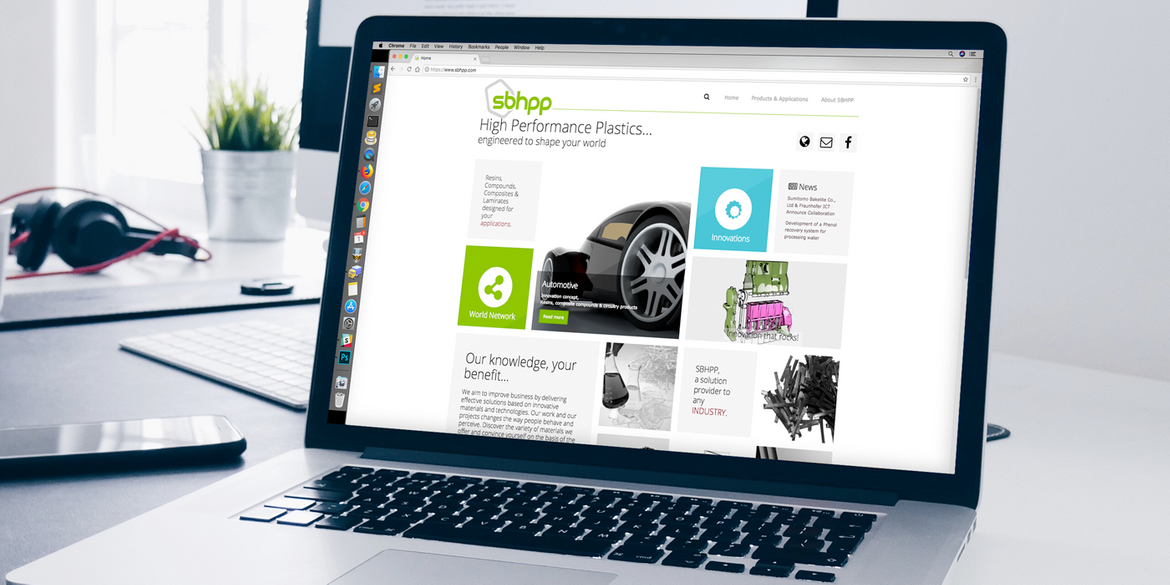 SBHPP is a business unit of Sumitomo Bakelite Co., Ltd and is a global leader in high performance plastics solutions and support. They have manufacturing, sales, support and administrative offices spanning across the globe.
They reached out to us for help with their Joomla website. They primarily use Joomla to showcase their product offering around the globe and to generate leads.
The problem
The site didn't perform as it should and they were missing out on potential leads. It was loaded to the brim with 3rd party extensions, which resulted in a lot of Javascript and CSS files being fetched, slowing down page load times considerably.
The site had a load time of 3.29 seconds on average in Europe, which is not good at all. If you tried to browse the site from other another continent, load times were even worse.
Our goal, make the site faster. Due to tight budget a redesign of the site was not an option yet we still managed to deliver.
Their objectives
The client had two goals in mind. First, they needed to increase the global availability of their website, in order to reach their customers across the world.
Secondly, they wanted to improve performance to get more leads and get better results from their website.
How we helped them
Because it was not possible to rewrite the site from scratch, we had to rely on our Joomla hosting infrastructure and tools to help them achieve their objectives.
Here's what we did:
Joomla cloud hosting
We moved their website from their shared hosting to our Joomla cloud hosting platform. Our hosting is designed for the needs of high traffic and high profile websites and fully managed by our team.
We fine-tuned the PHP configuration to optimize for speed and stability. Together with a proper configuration of Joomla's caching using APCu this already yields a significant performance improvement.
Content Delivery Network
A Content Delivery Network (CDN) is a system that ensures a webpage and its assets are delivered from the server which is closest to the user's geographical location. This speeds up the delivery of website content worldwide and makes sure users have an excellent experience on your site no matter where they are located.
For SBHPP we implemented CloudFlare.
Reducing page size
To reduce the number of elements that are requested, and the overall size of the page, we configured the Pagespeed module on the server.
This module rewrites webpages before delivering them to the user and combines multiple files, re-compresses images and removes code that is not needed
The results
Global availability
The time it took for a visitor in Japan to receive the first page response was 1.2 seconds. After we moved the site, this time has been reduced to 218 milliseconds. The same speed increase is seen all over the world.
Performance improvements
The time it takes to load a page is critical. Almost half of your visitors expect a site to load in 2 seconds or less. If it takes longer than 3 seconds they are likely to abandon a site.
The average page size was reduced by 16.13% and the average load time by 73.77% by moving to our infrastructure.
More visitors and leads
Ultimately, the goal is to attract more customers to your business. Reviewing the Google Analytics data a year after the switch to our platform, we conclude that visitors have increased by 14.07% and the site is receiving 9.45% more new users.
Most importantly, more leads are being generated. We saw an increase in contact form submissions of 21.16% over the entire first year.
Need help?
Need more visitors and leads from, or help with the performance of, your Joomla website? Get in touch, we would love to help out!