Joomlatools Platform 2.0 is here!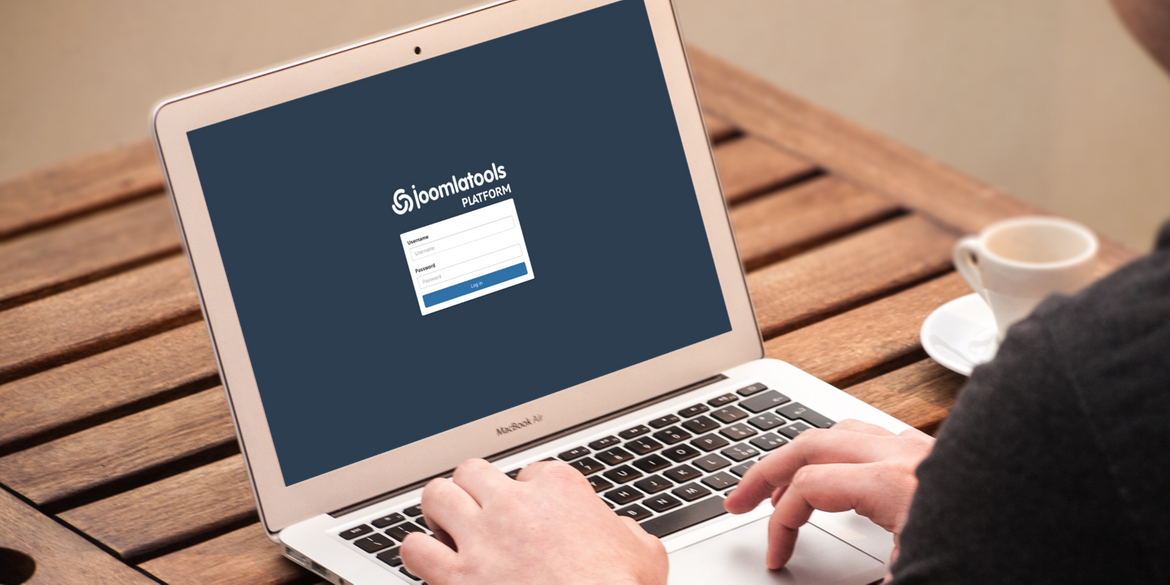 The most developer-friendly way to build Joomla websites has become even better with the release of Joomlatools Platform 2.0.
Here are just some of the many improvements we added to version 2.0:
Upgrade to Joomla 3.6.5
Joomlatools Platform 2.0 has been updated with Joomla 3.6.5's core codebase. It is Joomla's least buggy and least bloated version. And with Joomlatools Platform 2.0, any excess fat has been completely removed.
New administrator UI
We have redesigned the platform adminsitrator UI based on Joomlatools UI. Our new design provides for a more minimalistic feel, light and easy-on-the-eye.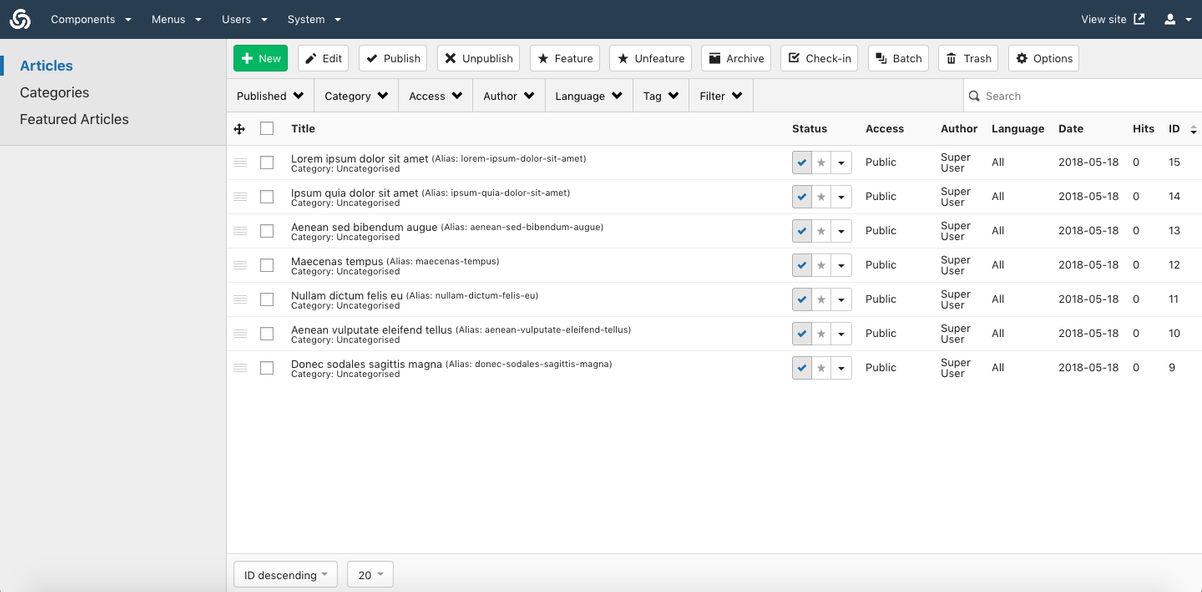 Phinx migration for extensions
Phinx will now look for migration scripts from extensions. This allows extensions to have a separate database migration path and makes upgrading extensions during deployment possible and very easy.
How do you do it? Our documentation shows you how.
Improved SEF URL's
Score higher SERP ranking with Joomlatools Platform's newly improved SEF URL's. The platform hides unwanted article and category ID's from the URL, making it cleaner and more SEO-friendly.


"But doesn't Joomla 3.8 already do this?" Yes, it does. However, Joomla doesn't take into account the old links that still have item ID's. These would bring you to the pesky 404 Not Found page.
The good news is that Joomlatools Platform takes care of this for you and makes sure that your old links are safely redirected to your new SEO-friendly links. Goodbye, 404!
Better locked article handling
Doesn't it just bug you when you want to edit an article but it's locked by someone else who's already logged-out?
Joomla only checks if an article is locked. It doesn't check if the user who locked the article is still logged-in. You would need to ask the user to log back in and unlock the article.
Meanwhile, Joomlatools Platform comes with an auto-unlock feature. It checks if the user session is still active. If it isn't, the article is automatically unlocked. You never need to email your webmaster again to unlock an article!
What else is new?
All the Joomlatools Platform components have also been updated to 2.0.
To see what else has changed in the platform, check out our release changelog on GitHub.
Ready to play with it? Simply install it with Composer.
composer create-project joomlatools/platform