In the last few months we worked on stabalizing the UI as well as adding some new features.
Some of the new features are:
Modals
Added styling for modals to be bigger and responsive to create space inside the modal for the UI. See an example below of the default modal versus the enlarged one.
Sticky table headers
Sticky table headers now use CSS position: sticky instead of JavaScript making it a lot faster and more reliable. Table subheaders are sticky out of the box now as well!
We're also using Joomlatools UI in all of our extensions now!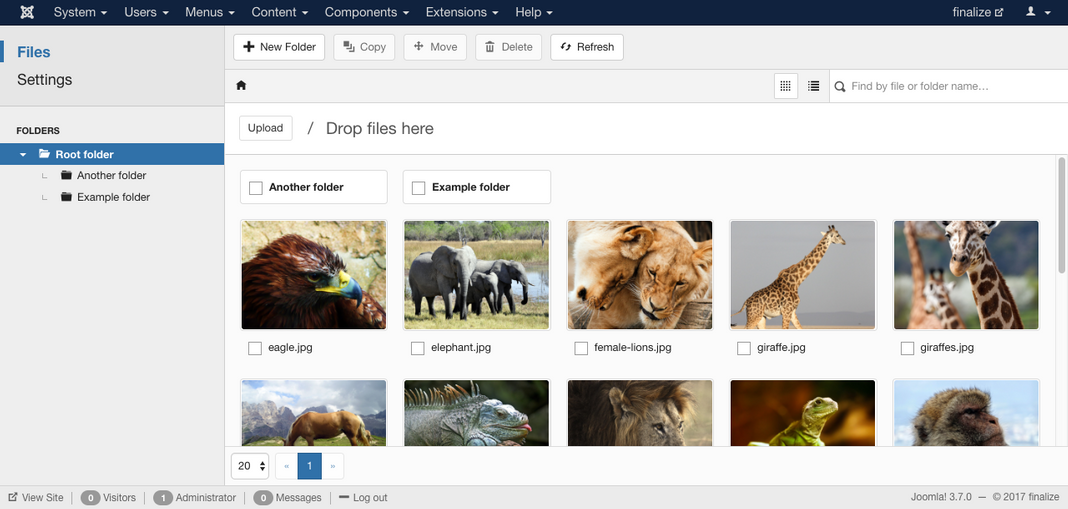 What's next?
This is just the beginning. We will be working on streamlining Joomlatools UI while working on our extensions. We'll be adding new features and improving existing code.
Get involved:
Do you have a great idea for Joomlatools UI? We love to hear your feedback and ideas. Visit our Google group or Gitter to get in touch and interact with fellow developers.