We're delighted to announce that the dashboard is now available to our Business and Agency customers. The features are not yet set in stone, a lot of work is still going on behind the scenes. We wanted to get it out of the door to be able to get your feedback and suggestions.
Here's a quick recap of what we have built so far.
Get a complete overview of all of your sites, see what versions of our extensions you have installed.
Monitor your sites to make sure they are up-and-running at all times and see basic statistics on their uptime.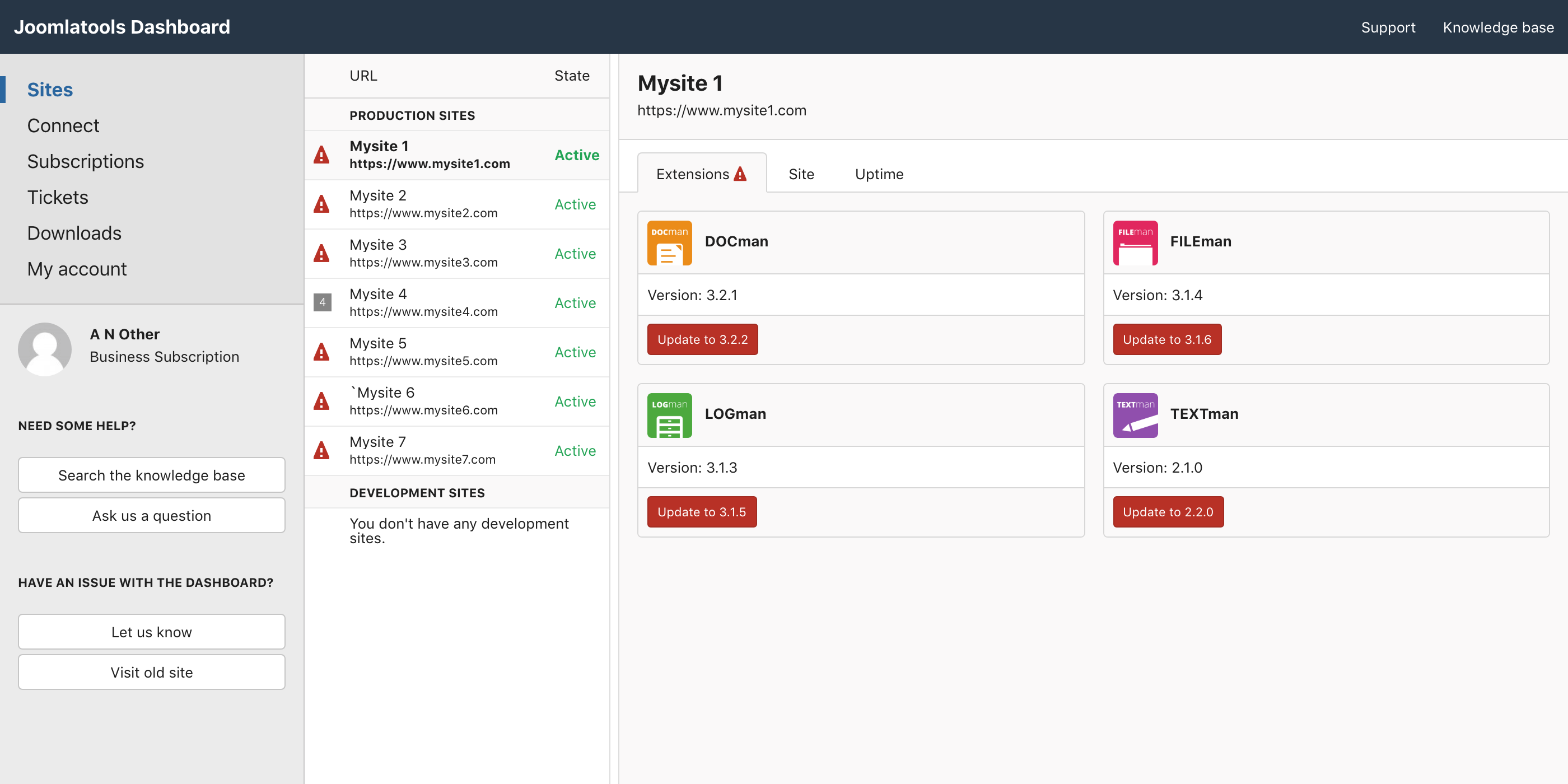 To give you a complete insight into what is happening with our Connect service the dashboard offers a historical usage overview as well as Connect activity logs for your sites.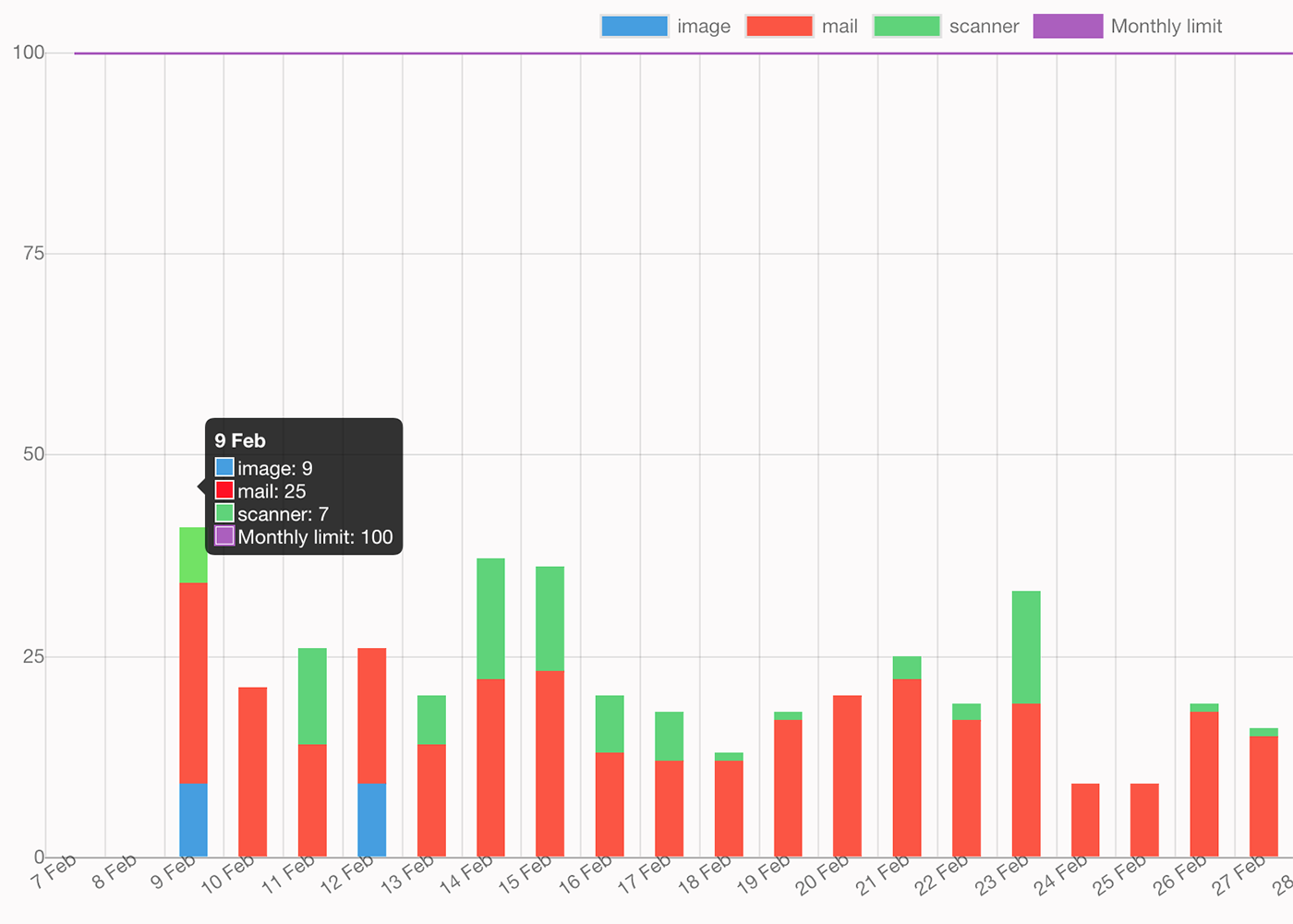 Track how many requests you've made on a monthly or yearly basis and see how many requests you still have left.
Alongside the information about your sites we also made made it easier to access your tickets, downloads and personal information.
Easily keep track of your support requests, view your current subscriptions, get your latest invoices and upgrade your subscription at any time.
The next thing we are working on: Website Analytics! Through the dashboard you will be able to get basic analytics information for each site.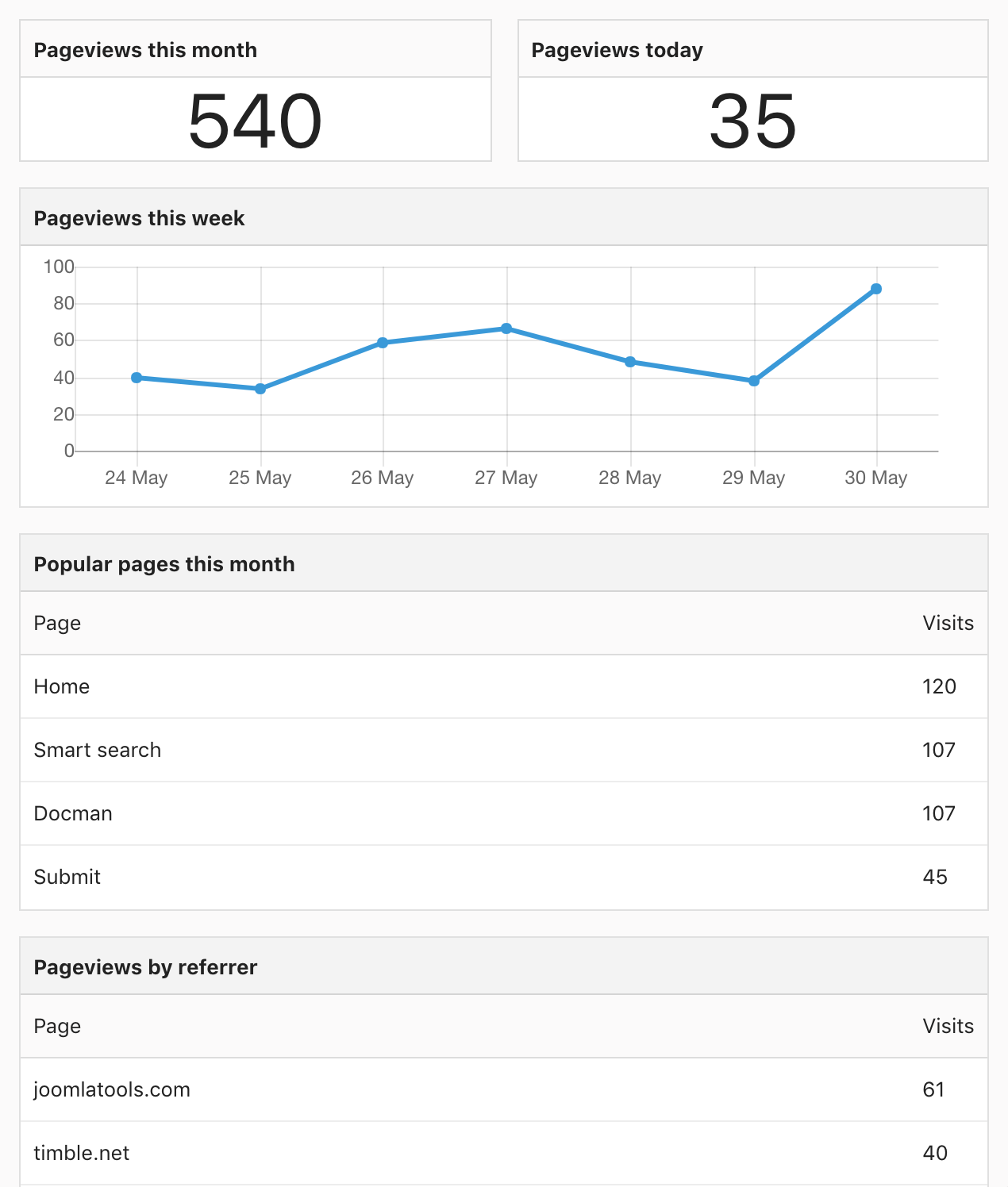 The initial data we are making available are page views, a list of popular pages, and a list of referrers to show you where your site visitors are coming from.
I like the dashboard, good design and everything is logical and straightforward with all the information I need to administer my site. Good job!
Go ahead log in and try Joomlatools Dashboard.
Not yet a Business or Agency Subscriber? Get your Subscription from only $199. Customers with Personal Subscriptions can upgrade to a Business or Agency Subscription and pay only the pro-rata difference, to start using Joomlatools Dashboard today, click here to request your upgrade.
Take Joomlatools Dashboard for a spin
Be the first to know about upcoming extensions, features, services, and news by following us on Twitter, Facebook or Linkedin